Global Sounds. Local Cultures. Season Finale
Online Symphony Concert and Cultural Festival
AVAILABLE NOW ON DEMAND FOR ANYTIME VIEWING, THROUGH SEPTEMBER 30, 2021
We are pleased to present the Season Finale of our Global Sounds, Local Cultures season. Music Director Michael Christie revisits highlights and guests on the journey from A Tour of Japan to America the Melting Pot with musical selections by and interviews with violinist Anne Akiko Meyers, Chinese Pipa Virtuoso Wu Man, Executive Director of Farhang Foundation Alireza Ardekani, composer Reena Esmail and the New West Symphony Concertmaster Alyssa Park. We also captured "behind the scenes" interviews with the video production team as well as New West Symphony Board Chair Dwight Brown. Join us for this terrific festival that offers insights into the extraordinary efforts made during extraordinary circumstances. The festival is dedicated to the memory of the late Barbara Barnard Smith for her unwavering support of world music.
SEASON FINALE CONCERT
MICHAEL CHRISTIE | Conductor
The Glywn and Ruth Chase Music Director
Guest Artists:
Anne Akiko Meyers, violin
Alyssa Park, violin
Reiko Obata, koto
Makoto Taiko
Saili Oak, Hindustani soprano
Joshua Ranz, clarinet
Daniel Vnukowski, piano
Wu Man, pipa
Hong Wang, erhu
Sasha Cooke, mezzo soprano
Pejman Hadadi, tombak
Masoud Rezaei, setar
Maria Casale, harp
Jiji Kim, guitar
Lara Downes, piano
Ashley Faatoalia, tenor
Xavier Foley, double bass
Eunice Kim, violin
Concert Program:
Program featuring highlights from New West Symphony's seven Global Sounds, Local Cultures online festivals. Enjoy a selection of western classical music favorites by J.S. Bach, Mozart, and Mahler alongside revelations by composers including Tan Dun, Golfam Khayam, Reena Esmail, Margaret Bonds, Arturo Marquez, and Xavier Foley.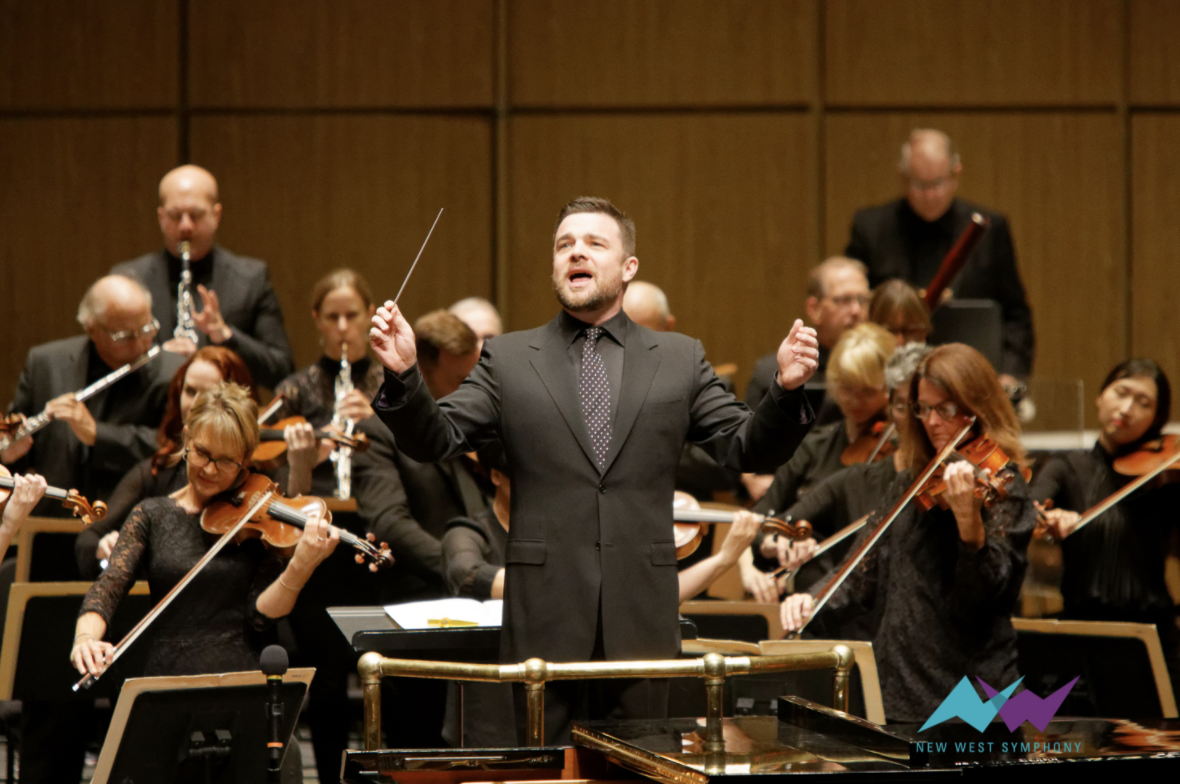 Michael Christie - Artistic and Music Director
"I am grateful to the array of artists and experts who generously have helped us build marvelous cultural bridges; creating a connection to people during a time of isolation and uncertainty. The incredible musical and production talents of the southern California region are on full display. Join us for the season finale that will delight and inspire you."
A Concert Passport, including the concert plus complementary content to enrich your experience, is $25 per household.
An All Access Season Passport to our season of 8 cultural festivals is $160 (a 20% savings).
Along with the symphony concert, Season and Concert Passport holders enjoy complimentary access to companion programs.
AVAILABLE NOW ON DEMAND FOR ANYTIME VIEWING, THROUGH SEPTEMBER 30, 2021
Season Finale Symphony Concert
Program Included with Your Concert Passport:
Meet the Artists
This segment includes conversations with the production team of the Global Sounds, Local Cultures as well performances and insight into the artists' process. We feature composer Reena Esmail, violinist Anne Akiko Meyers, Executive Director of Farhang Foundation Alireza Ardekani, New West Symphony Concertmaster Alyssa Park, Damascus Road Productions and Board Chair Dwight Brown.
Questions? Call us at 805.497.5880/866.776.8400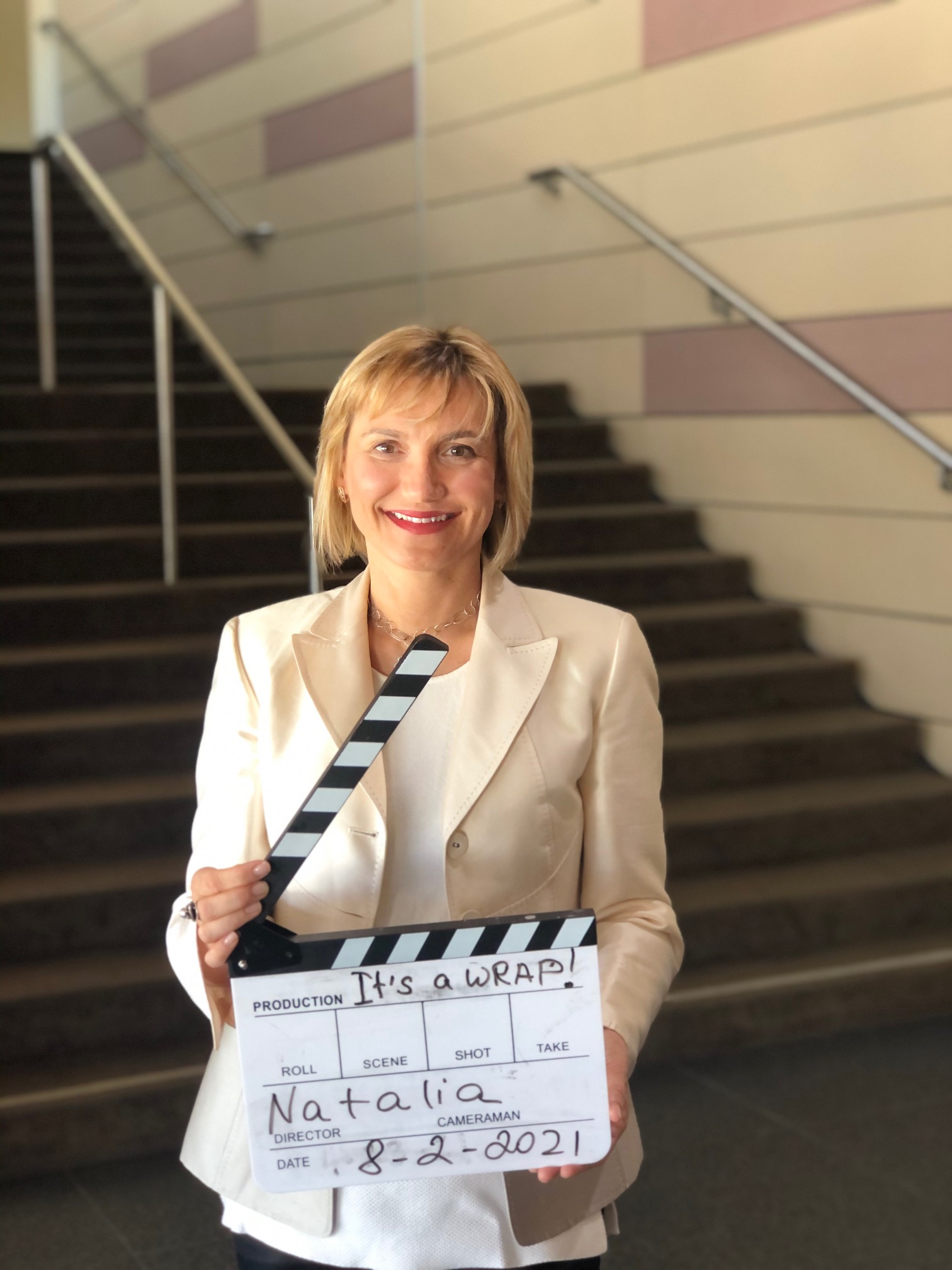 Natalia Staneva
Chief Executive Officer
Join us for the Season Finale concert or enjoy all 8 cultural festivals this season on demand! Prices are per-household and include online premieres and on-demand for 'anytime viewing' through September 30, 2021.
WITH THANKS TO OUR SEASON & FESTIVAL SPONSORS:
John Hammer
Barbara Barnard Smith Fund for World Musics at Ventura County Community Foundation
CORPORATE SEASON SPONSOR
Home Helpers Home Care
LARGO SEASON SPONSORS
Karen & Dr. Paul Finkel
CRESCENDO SEASON SPONSORS
Susan Burgos
Fern & Dr. Arnold Heyman
TITLE FESTIVAL SPONSOR
Deloitte
New West Symphony League
FORTISSIMO FESTIVAL SPONSORS

Silvio Pelico
Joan & Dr. Robert Piccioni
Karen Dean Fritts, Ph.D. & John Shwope
MEZZO FORTE FESTIVAL SPONSORS

Nancy Israel
Kathy Jeffers-Volk in memory of Dr. Charles H. Volk
Adele & James McGinnis
ALLEGRO FESTIVAL SPONSORS

Patty & Bob Biery
Drs. Lucy & Sam Bruttomesso
Kim Woods & Mark Schadecker
The Lake Avenue Group at Morgan Stanley
WITH THANKS TO OUR COMMUNITY PARTNERS:
Ronald Reagan Presidential Library
City of Thousand Oaks
Bank of America Performing Arts Center
Museum of Ventura County
Farhang Foundation
Conejo Chinese Cultural Association
City of Simi Valley
Supeena Adler and Mark Klingman, UCLA Department of Ethnomusicology
Conejo Valley Chamber of Commerce/Visit Conejo
Best Western Plus Thousand Oaks Inn
Yamaha CFX concert grand piano provided by Yamaha Artist Services New York.