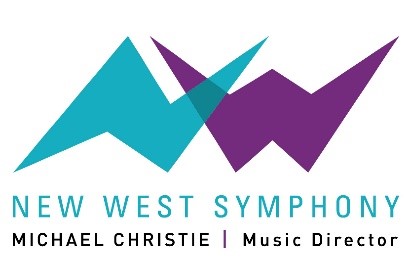 The New West Symphony inspires passion for symphonic music through live performances and educational initiatives that engage and enrich our diverse audiences.
New West Symphony's Diversity, Inclusion and Equity Charter
A MEMBER OF OUR COMMUNITY: New West Symphony is an active participant in our own community, working to understand and support the imperative for action to be the change we want to see in the community at large.  Its Board of Directors is committed to building an organization that fosters diversity, equality, and inclusion.  We believe the art form is renewed and enlivened by embracing various cultures and influences.  We will continually explore ways to reflect plurality, inclusion, and curiosity in our artistic programming and in our organization. As an American orchestra in the 21st century, New West Symphony aspires to help build a community that upholds the deeper values of unity, collaboration, empathy, compassion, fairness, and genuine equality.
RECOGNIZING OUR ROOTS AND USING MUSIC TO BRIDGE CULTURES: We commit to inviting our diverse community into an active dialogue to learn and grow, making the Symphony a place where everyone feels invited and accepted, and can participate. We will strive to have our board, staff, and volunteer base work for greater inclusiveness in ethnic and cultural background, gender, sexual orientation, age, socio-economic status, dis (abilities), education, geography, and religion—thereby reflecting the rich diversity of our specific and unique California community.  New West Symphony strives to explore the textures and rhythms found in the music of all cultures and raise up new and diverse voices.
PLAN: New West Symphony believes in making diversity, equality, and inclusion priorities throughout our organization.  The Symphony begins a project to review these priorities and develop an ongoing action plan designed to elevate and bring to life these concepts.  This will allow the New West Symphony's core values to be rooted in a conviction to equality in all its diverse definitions, leading to effective and lasting community engagement and artistic vitality.  While the plan will be designed to effectuate heightened awareness and tangible change, we fully acknowledge that the journey toward greater diversity, equity, and inclusion has no fixed endpoint. As we travel this path, the New West Symphony encourages other responsible organizations within our community to join us in this journey so that every voice is heard, every person is respected and together we learn to cherish the fact that the splendor in our differences makes us a better and stronger society.