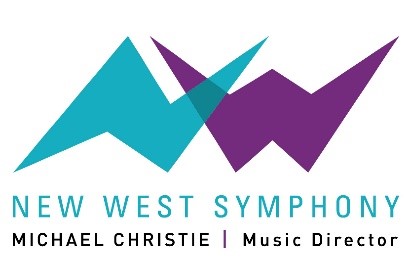 The New West Symphony inspires passion for symphonic music through live performances and educational initiatives that engage and enrich our diverse audiences.
New West Symphony's Diversity, Inclusion and Equity Charter
A MEMBER OF OUR COMMUNITY
As an American orchestra in the 21st century, New West Symphony aspires to help build a community that upholds the deeper values of unity, collaboration, empathy, compassion, and fairness. Its Board of Directors is committed to building an organization that fosters diversity, equality, and inclusion. We believe the art form is renewed and enlivened by embracing various cultures and influences. As such, we will continually explore ways to reflect plurality, inclusion, and curiosity in our artistic programming and in our organization.
RECOGNIZING OUR ROOTS AND USING MUSIC TO BRIDGE CULTURES
We particularly recognize that historically under-represented groups have perceived any Symphony as unapproachable or unaccessible (not felt welcomed, excluded by). To combat that we commit to inviting all groups into an active dialogue to learn and grow, making the Symphony a place where everyone feels invited, welcomed, and can participate. We will strive to have our board, staff, musicians, and volunteer base throughout all of the communities we serve work for greater inclusiveness in ethnic and cultural background, gender, sexual orientation, age, socio-economic status, physical abilities, education, geography, and religion—thereby reflecting the rich and powerful diversity of our unique Southern California community. While great beauty can be found in symphonic cultures of the past, many voices have sadly been neglected. Therefore, the New West Symphony strives to explore the textures and rhythms found in the music of all cultures and, by doing so, raise up new and diverse voices.
TWELVE MONTH PLAN
New West Symphony has made diversity, equality, and inclusion priorities throughout our organization. The Symphony has begun a year-long project to review these priorities and develop an ongoing action plan that will elevate and bring to life these concepts. This will assure that the New West Symphony's core values are rooted in a conviction to equality in all its diverse definitions, leading to effective and lasting community engagement, and artistic vitality.
ACTIONS FOR IMPLEMENTATION
The Board of Directors and the entire organization is engaged in this project and is devoted to turning theory and strategy into learning and actions that are reflected in and consistent with our values and mission. To do this, we are committed to:
Creating four action-oriented groups that will contribute to the advancement of the above-stated core values, and initial twelve month review. These groups will include: 1. The CEO, 2. Staff Members, 3. Board Committees, and 4. The Artistic & Music Director.
The appointment of a Diversity Director from the Board to serve as gatekeeper of communications, actions, goals, timeliness, KPI's and other initiatives so as to keep the organization focused on these values and document milestones and accomplishments as they develop.
Establishing timelines and quantitative goals that are measurable and hold ourselves accountable for progress.
Annually renewing our commitment to the timeline, goals and values expressed in this document, while performing a critical evaluation of not only our progress but of areas that need further work and refinement.
Seeking ideas and contributions from the talented base of professional musicians to maximize their artistic viewpoints. These musicians are the heart of the New West Symphony.
Refining our organization's "Mission Statement" as needed to reflect our ongoing efforts and core values.
Reviewing each season's programming thru this paradigm and having the outcome of those reviews effect future planning.
Locating partner organizations within the communities we serve who are addressing similar issues with whom we can share ideas and resources while growing together. Partner organizations with expertise in this area can help guide us in our learning. We will also strategically leverage the ideas and resources of national organizations, particularly those involved in the arts.
Recommending and enacting appropriate changes to job descriptions for staff, Board members and musicians. This adds clarity to expectations of roles, as well as, recruiting efforts.
Arranging opportunities throughout the year for guest speakers who can add value to our understanding. This will also include trainings at board meetings and shared events with partner organizations.
Requiring board members to review the Diversity, Inclusion and Equity Charter, as part of the Annual Board Meeting and confirm receipt and understanding of its expectations
While all of the actions described above are designed to effectuate heightened awareness and tangible change, we fully acknowledge that the journey toward great diversity, equity, and inclusion has no fixed endpoint. As we travel this path, the New West Symphony encourages other responsible organizations within our community to join us in this journey so that every voice is heard, every person is respected and together we learn to cherish the fact that the splendor in our differences makes us a better and stronger society.