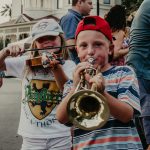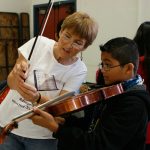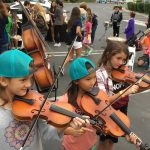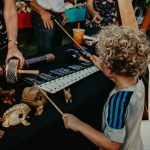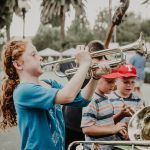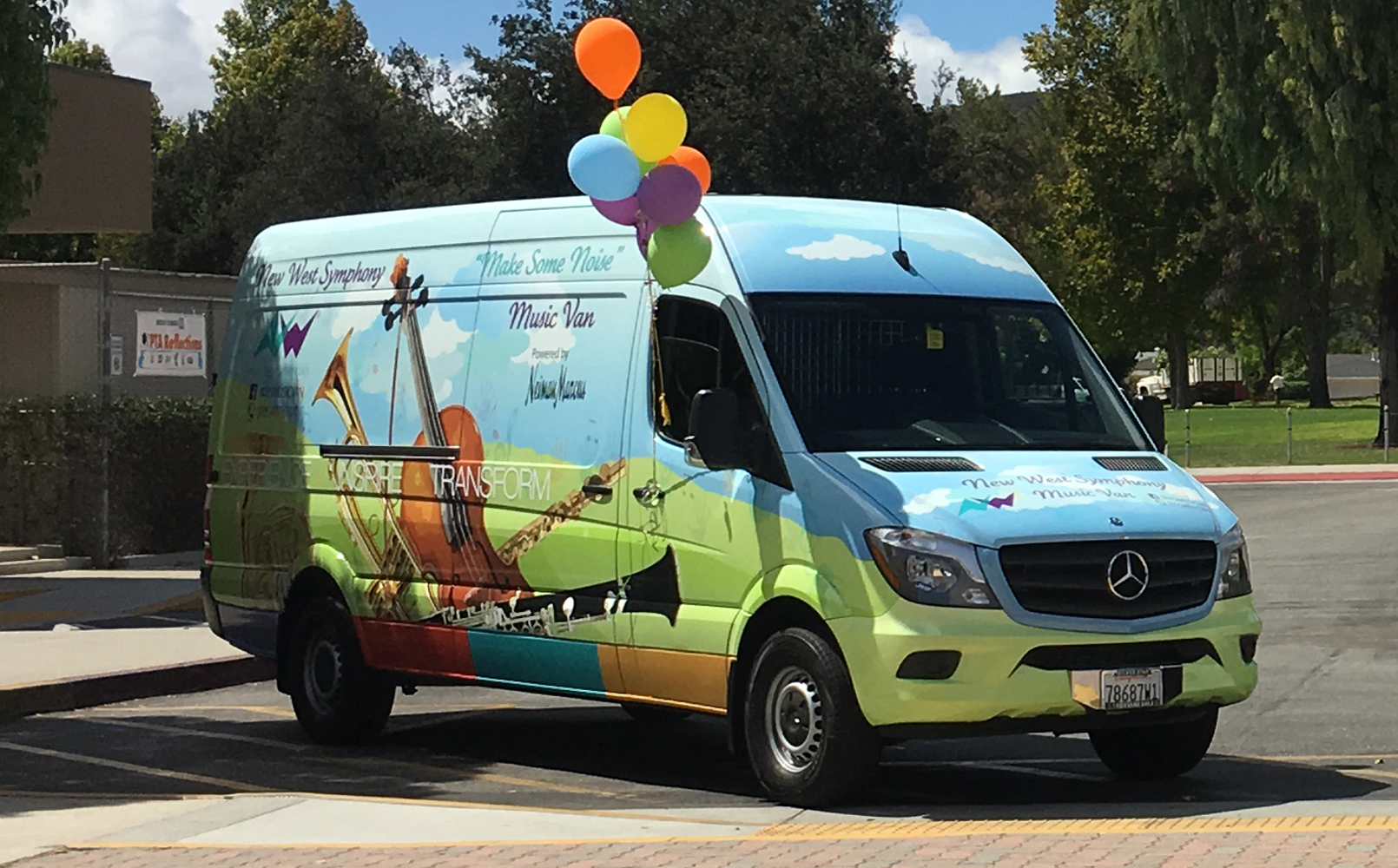 The New West Symphony Music Van is a "Musical Petting Zoo" for 3rd-5th Grade Students – Students Experience the Physics of Musical Sound!
Powered by 

The New West Symphony Music Van is a nationally acclaimed program that brings orchestral instruments to classrooms for a "hands-on" experience. This unique program is available to elementary schools throughout the year and has introduced the excitement of music making to thousands of students throughout Ventura County and the Conejo Valley. Students have had the opportunity to try a whole range of instruments from the strings, brass, wind and percussion families.
There is nothing more inspiring than to see the spark of music ignite in a child's eyes.
For interested schools: Music Van visits require at least one volunteer/docent (parent or teacher) to attend a training workshop where they will learn the "care & feeding" of the instruments and discuss various ways to present the instruments to the students.
For more information, training, and reservations,
please call the New West Symphony
(805) 497-5800
Donations are critical to the ongoing success of these programs.  Please consider making a donation today.
Many thanks to the following sponsors who supported the purchase of the New West Symphony Music Van:
The HeArt of Neiman Marcus Foundation
Neiman Marcus Topanga
Westlake Women's Club
City of Camarillo
Meadowlark Service League
Karen & Dr. Paul Finkel
Lydia & Marty Kaplan
Helene Ross
Pro-Bono & In-Kind Music Van Sponsors:
Silver Star Mercedes-Sprinter Thousand Oaks
Momentum Collab
Signarama Camarillo
LINE-X Conejo Valley
ULINE.com
Make your secure donation today by clicking on the Donate button.
Or call our office at
(805) 497-5800