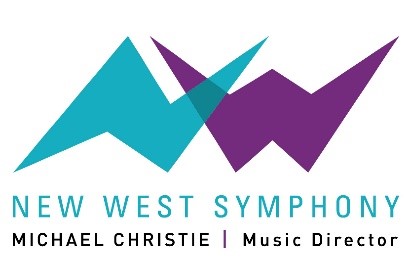 FOR IMMEDIATE RELEASE:
Ross Goldberg
ross@kevinross.net
818-597-8453
Dwight Brown Elected Chairman of the Board of the New West Symphony
(THOUSAND OAKS, Calif. – Aug. 31, 2020) — Dwight Brown, co-owner of Home Helpers in Thousand Oaks, has been elected chairman of the board of directors of the New West Symphony. He replaces Kim Woods who remains on the symphony's executive committee as immediate past chair.
Also elected at the symphony's August board meeting was new Vice President Bob Lugari, general manager of GEARYS in Beverly Hills. Current Treasurer Harry Croner and Secretary Sam Bruttomesso, M.D., were reelected to continue in their current capacities for another two-year term.
Previously a vice president at Anthem, Brown has also served as a director of product management in health care and as a Microsoft business software consultant. He is presently a member of the Westlakers (a local philanthropic organization), the Rotary Club of Westlake Village, Leadership Conejo with the Chamber of Commerce and Moving Seniors Forward. Home Helpers, a caregiving agency that has assisted over 1,000 seniors age comfortably and safely in their own homes, sponsors and partners with many local nonprofit organizations including the Alzheimer's Association, Senior Concerns, Mary Health of the Sick, Goebel Adult Community Center and New West Symphony.
Brown holds degrees in psychology and philosophy from UCLA and a Master of Business Administration degree from the UCLA Anderson School of Management where he was academic class president and received the Dean's Award for Special Service.
"Music has always been an important part of my life, either as a faithful symphony attendee or as a student of classical guitar and piano," said Brown. "More importantly, music is an integral part of any thriving community as it brings people together, enhances our youth and enriches the cultural landscape. Now, more than ever, we need music to help us through these difficult times and to remind us of the power of community."
As with all performing arts organizations, the New West Symphony has had to creatively pivot its artistic endeavors during the current pandemic. To help music lovers continue to enjoy the beauty of music, the New West Symphony held special virtual concerts on Mother's Day, Memorial Day and Father's Day and also hosted a highly successful virtual "Battle of the Sections" concert. The symphony is also continuing to make original content available at NewWestSymphony.org and each week Grammy-winner and Music Director Michael Christie collects some of his favorite music performances and posts them on Michael Christie's Jukebox (https://newwestsymphony.org/michael-christies-jukebox/).
The New West Symphony draws its players from the rich talent pool of accomplished Los Angeles-area musicians. Its mission is to inspire passion for symphonic music through live performances and education initiatives that engage and enrich its diverse audiences. For more information, visit NewWestSymphony.org; or connect on Facebook and Instagram.
#  #  #