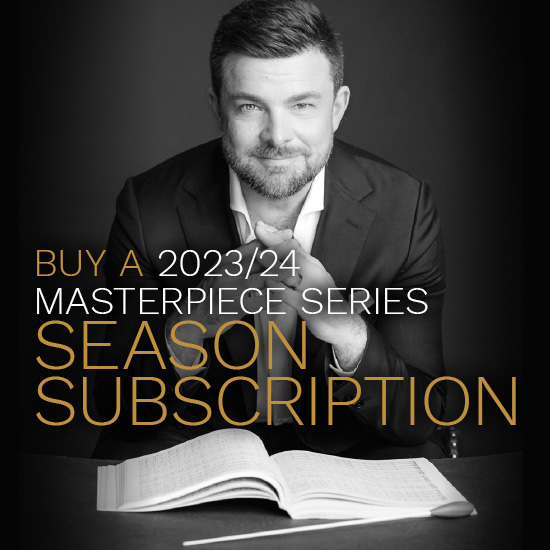 Buy Season Subscription Packages…
AND SAVE!
Dynamic and engaging performances continue at the New West Symphony!
Our exciting season includes 8, 6 and 4 "Choose Your Own" concert series.

Join us for all 8 CONCERTS beginning in November 2023 and concluding in December 2024. This concert series includes two sought-after holiday performances, multi-media presentations and all subscriber perks.

Enjoy 6 CONCERTS beginning in January 2024 and concluding in December 2024. This concert series includes one holiday performance in December 2024. You can call us to add any of the 2023 concerts as single concerts using your subscriber discount.

Can't commit to all 8 or 6 concerts?
Choose Your Own 4 CONCERTS and save!
Package excludes Holidays with Jennifer Holliday program.
2023/24 Masterpiece Concerts
Here is the list of 8 concerts available for the 2023/24 Season!
THE BENEFITS
We appreciate the loyalty of our subscribers and reward them with many perks!
Enjoy the savings! Subscription prices start at $23 per concert.
Join us for post-concert receptions with the guest artists.
Exchange your tickets between venues and programs.
Enjoy access to the best seats the whole season.
Be the first to renew your seats (full season subscribers only).
Be the first in line for any requests to change seats next season.
Purchase discounted tickets for your friends and family using your subscription status. Save 20% on single tickets!
Enjoy the privilege of being invited to private events.
Subscription Packages Pricing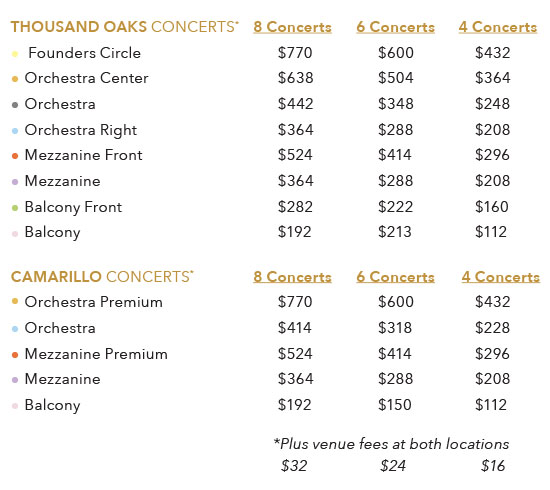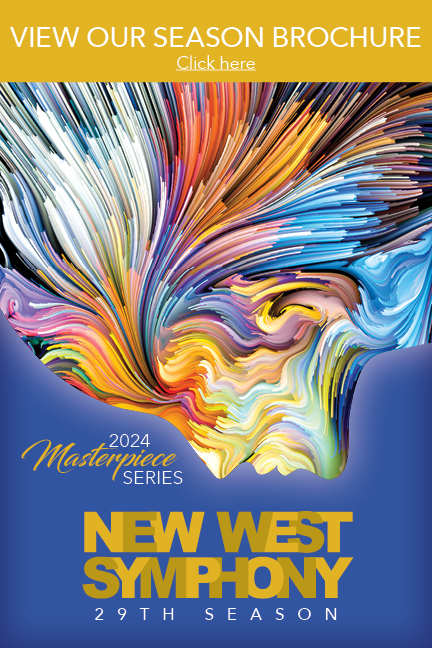 Questions? Call us at 805.497.5880/866.776.8400
Program and artists are subject to change.