2022-23 Masterpiece Series
Sparkling Classical
Sat, Sept. 9, 2023 – Thousand Oaks Civic Arts Plaza
Sun, Sept. 10, 2023 – Rancho Campana Performing Arts Center in Camarillo
A program of fun, fanciful works that shimmer and delight our senses. Who better to capture this whimsical spirit than Van Cliburn International Medal Winner, pianist Sean Chen.
THE PROGRAM
Higdon | Dance Card
Strauss | Burleske for Piano and Orchestra
Francaix | Eight Exotic Dances
                   Concertino for Piano and Orchestra
Prokofiev | Symphony No. 1 "Classical"
THE ARTISTS
Michael Christie, conductor
Sean Chen, piano
Program and artists are subject to change.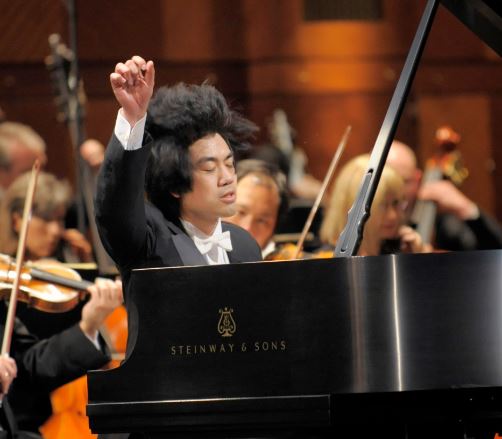 With Thanks to Our 2022-2023 Season Sponsors
Grandioso Season Sponsor
John Hammer
Bravura Season Sponsor
John Shwope and Karen Dean Fritts, Ph.D.
Largo Season Sponsors
In loving memory of Cyril Reed Collett
Karen and Dr. Paul Finkel
Nancy Israel
Crescendo Season Sponsor
Fran Elson in memory of my beloved life partner, Ed Elson
Barbara Meister
Angelique Friend, Probate Services, Inc.
Corporate Season Sponsors
Home Helpers Home Care