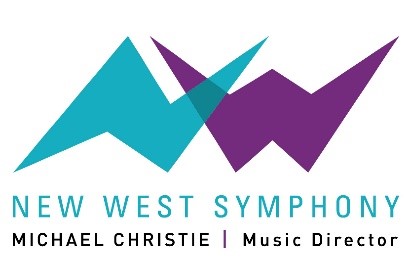 FOR IMMEDIATE RELEASE:
Ross Goldberg
ross@kevinross.net
818-597-8453, x- 1
New West Symphony Receives Grants From the California Arts Council and
Bank of America in Support of the Laby Harmony Project of Ventura County
(THOUSAND OAKS, Calif. – Oct. 19, 2020) — New West Symphony announced today that it has received two grants totaling $29,000 to support the Laby Harmony Project of Ventura County. The grants come from the California Arts Council and Bank of America Charitable Foundation.
Affiliated with Harmony Project Los Angeles and adopted by New West Symphony in 2012, the Laby Harmony Project provides musical opportunity to children in under-resourced communities, currently serving more than 150 students from eight different schools in Ventura County. The program provides pathways to musical success for these children by engaging them in a multi-year continuum of rigorous after-school music training. Through offering a tuition-free, long-term, high-quality musical opportunity, the Laby Harmony Project builds social equity while building a stronger, healthier and more musically engaged community.
In support of the program, New West Symphony received a $19,000 grant from the California Arts Council, a state agency whose mission is to strengthen arts, culture and creative expression throughout California. The grant is part of the CAC's Youth Arts Action program that supports projects for youth from infancy through age 24 that occur outside of traditional school hours, taking place in arts venues, community centers, school sites and other youth-oriented settings.
"Thank you for all you do to advance culture, creativity and the arts in your community," said CAC Executive Director Anne Brown-Crawford in awarding the grant. "Your work plays an important role as we continue to demonstrate the power of the arts. We are honored to support you and look forward to working with you in this important program."
The Laby Harmony Project also received a $10,000 grant from the Bank of America Charitable Foundation, which supports programs designed to advance pathways to economic mobility in order to build thriving communities.
In awarding the grant, Senior Vice President Michelle Yee commended New West Symphony for "the important programs and services that nonprofits like yours provide to our community, especially during this difficult time. We look forward to partnering with you to continue fueling economic and social progress in our community."
The Laby Harmony Project has had to creatively pivot its program to serve the evolving and holistic needs of its students during the current pandemic. Toward that end, Laby Harmony Project is currently providing robust and accessible distance programming for students in order to foster musical learning, a sense of normalcy and a connection in these challenging times. All students are engaged in a variety of live, online classes with their peers: K-2nd graders go on "virtual field trips" to learn about music from different cultures; 5th graders use technology to learn about compositional techniques; and middle and high school students choose between three tracks—"Connect!," "Create!" and "Perform!"—which include special projects ranging from mindfulness to hip-hop analysis.
"During these very unusual and stressful times, the Laby Harmony Project has a responsibility and commitment to continue to provide children with excellence and consistency in musical and youth development programming," said Program Director Anne Case. "At a time when fewer resources are available and many are struggling, it is more important than ever for the Laby Harmony Project to build social cohesion and offer students meaningful opportunities for personal and musical growth."
Further information on the Laby Harmony Project, including ways to support the program, can be found at https://newwestsymphony.org/music-education/laby-harmony-project
Recently concluding its 25th anniversary season, New West Symphony draws its players from the rich talent pool of accomplished Los Angeles-area musicians and performs under artistic direction of Grammy-winner Maestro Michael Christie. Its mission is to inspire passion for symphonic music through live performances and education initiatives that engage and enrich its diverse audiences. For more information, visit NewWestSymphony.org; or connect with us on Facebook and Instagram.
# # #