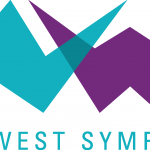 Contact:
Ross Goldberg
ross@kevinross.net
818/597-8453
Stephanie Wilson Named Deputy Director/Director of Development for the New West Symphony
 (THOUSAND OAKS) – July 9, 2018 — Stephanie Wilson, long active in the arts and numerous nonprofit organizations throughout Ventura County, has been named deputy director/director of development for the New West Symphony, effective immediately.
In her new role, Wilson will focus on building the orchestra's capacity for the future guided by the most recent strategic plan approved by the Board of Directors in 2017.
"Stephanie's passion for the arts, her depth of knowledge of our community and her well-established prowess in development and donor relations combine to make her a wonderful addition to our team as we prepare to launch our 24th concert season this fall," said NWS Executive Director Natalia Staneva.  "The position of Deputy Director has been created to streamline the operations of the organization and allow us to be more focused on patron relations and concert experiences. She will play an incredibly important role in expanding our Symphony's reach and in helping us bring the joy of music to audiences of all ages."
A member of the Thousand Oaks Cultural Arts Commission since its inception, Wilson served on the Thousand Oaks Civic Arts Plaza Board of Governors from 1999-2007. Over the course of her nearly four-decade career, Wilson has chaired the boards directors for the California Alliance for Arts Education, the Ventura County Arts Council and the Social Justice Fund for Ventura County. She also developed Gold Coast Plays and Conservatory, a professional Equity theater company and a training ground for young people, and created the inaugural programs as director of education at the Granada Theatre in Santa Barbara.
The New West Symphony recently announced that season subscriptions are currently on sale for its 2018/2019 Masterpiece Series which includes six performances in Thousand Oaks and Oxnard.  The season will kick-off October 6 and 7 with "Rhapsody in Blue" featuring many of George Gershwin's most popular works, along with Leonard Bernstein's jazzy suite from the ballet Fancy Free and Darius Milhaud's rollicking Le boeuf sur le toit which pays homage to the Jazz Age.  Guest artists will include two-time Grammy award winning soprano Sylvia McNair, pianist Kevin Cole and guest conductor Michael Christie.  Further information is available by calling 866-776-8400 or by visiting www.newwestsymphony.org.
Founded in 1995, the New West Symphony is a professional orchestra that draws its players from the rich talent pool of professional Los Angeles-area musicians. The Symphony is the resident company of the Thousand Oaks Civic Arts Plaza and the Oxnard Performing Arts Center. It presents six Masterpiece Series concerts annually and provides a number of educational opportunities for local youth through its annual Symphonic Adventures concerts, its traveling Music Van, and the Laby Harmony Project of Ventura County,  For information go to newwestsymphony.org and follow us on Facebook at www.facebook.com/newwestsymphony.
#      #     #