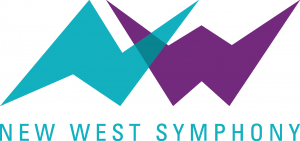 Contact:
Ross Goldberg
ross@kevinross.net
818/597-8453
New West Symphony Receives Two Grants from the California Arts Council in Support of Outreach to Children Throughout the County
(THOUSAND OAKS) – January 2, 2018 – The New West Symphony announced today that it has received two grants from the California Arts Council to support its outreach efforts to children throughout the Conejo Valley and the greater Ventura County.
One grant specifically supports the New West Symphony's "Symphonic Adventures" which introduces 3rd, 4th and 5th grade students to classical music – many for the first time — and provides musical education components that follow the California Education Standards in Music. Toward that end, the New West Symphony this year is once again partnering with 16 local school districts and the Carnegie Hall LINK UP Program to offer interactive concerts at the Thousand Oaks Civic Arts Plaza and Oxnard Performing Arts Center.
"The Orchestra Sings program began with in-service training for classroom teachers this past fall and continued throughout the academic year," says Natalia Staneva, executive director of the NWS.  "It will culminate with interactive theatrical concerts February 28 – March 1 that will feature a full symphony orchestra introducing orchestral instruments to more than 5,000 students from 200 classrooms at 50 schools. The students will participate in the production by clapping, stomping, singing and having a great time as their appreciation for music grows. We are very grateful to the California Arts Council in helping to make this exciting event possible."
The second grant supports the Harmony Project of Ventura County which promotes the healthy growth and development of children through music, and aims to bridge the social and academic gap in Ventura by providing tuition free music instruction to 155 children from low-income families. Program instruction begins in third grade and follows students through high school.  It is conducted during the academic calendar year as well as through a summer program to help fill the gap in arts education in Ventura County.
"New West Symphony's Harmony Project of Ventura County aims to develop lifelong social and academic skills in some of Ventura's neediest students by creating equitable access to music education and instruments," says Staneva. "Children benefit in untold ways by playing music and experiencing live music performances. They learn to focus and to listen, and when they perform, they experience a tremendous feeling of accomplishment."
The two grants awarded to the NWS are supported in part by the California Arts Council, a state agency, and the National Endowment for the Arts.
Founded in 1995, the New West Symphony is a professional orchestra that draws its players from the rich talent pool of professional Los Angeles-area musicians. The Symphony is the resident company of the Thousand Oaks Civic Arts Plaza and the Oxnard Performing Arts Center. It presents six Masterpiece Series concerts annually and provides a number of educational opportunities for local youth through its annual Symphonic Adventures concerts, its traveling Music Van, and the Harmony Project of Ventura County,  For information go to newwestsymphony.org and follow us on Facebook at www.facebook.com/newwestsymphony.
#      #     #