Happy 250th, Ludwig
Celebrating the Ludwig whose music ignites a fire of emotion, today as ever before.
Happy 250th, Ludwig
Celebrating the Ludwig whose music ignites a fire of emotion, today as ever before.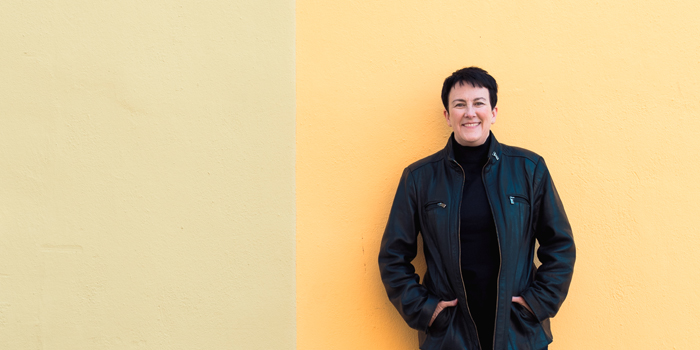 Pale Yellow, for piano trio
American composer Jennifer Higdon wrote Pale Yellow and Fiery Red for her Piano Trio No. 1, which premiered July 15, 2003. Of the trio, Higdon wrote:
"Can music reflect colors and can colors be reflected in music? I have always been fascinated with the connection between painting and music. In my composing, I often picture colors as if I were spreading them on a canvas, except I do so with melodies, harmonies and through the instruments themselves. The colors that I have chosen in both movement titles of the Piano Trio and in the music itself reflect very different moods and energy levels, which I find fascinating, as it begs the question, can colors actually convey a mood?"
Preview Pale Yellow and hear its pastoral and meditative spirit for yourself!
See and hear Pale Yellow January 25-26 performed by Eroica Trio during Entr'acte, in the latter half of intermission, along with two Beethoven classics: the Triple Concerto (for cello, violin, piano and orchestra), and the fiery Symphony No. 3 "Eroica."
Tickets start at $30.
Plus, at intermission (halftime) we'll spend 10 minutes interviewing our guest artists who just performed. You'll get in their heads and learn so much about the music you just heard.
With tickets starting at just $30, experience Beethoven's passionate masterpieces with some of the world's most famous and accomplished musicians bringing his music to life! See you at the concert!
Concert Program
Stefan Sanderling, conductor
Eroica Trio, guest artists

| | |
| --- | --- |
| Beethoven | Triple Concerto for Violin, Piano, Cello, and Orchestra |
| Beethoven | Symphony No. 3 "Eroica" |
ENTR'ACTE

| | |
| --- | --- |
| Jennifer Higdon | Pale Yellow |
Intermission: Something for Everybody
Our intermission gives everyone a chance to enjoy the evening their way. 
Intermission Insights (10 minutes) - Our Music Director Michael Christie spends 10 minutes on stage with the guest artist in a fun and fascinating interview and audience Q&A.
Break (10 minutes) - A great time to use the restroom, order a refreshment from the concessions in the lobby, and catch up with friends.
Entr'acte (10 minutes) - The orchestra performs a short contemporary piece - incredible music you may never hear anywhere else.
Feel free to take your seat, poke your head in, or mingle in the lobby until the second half!