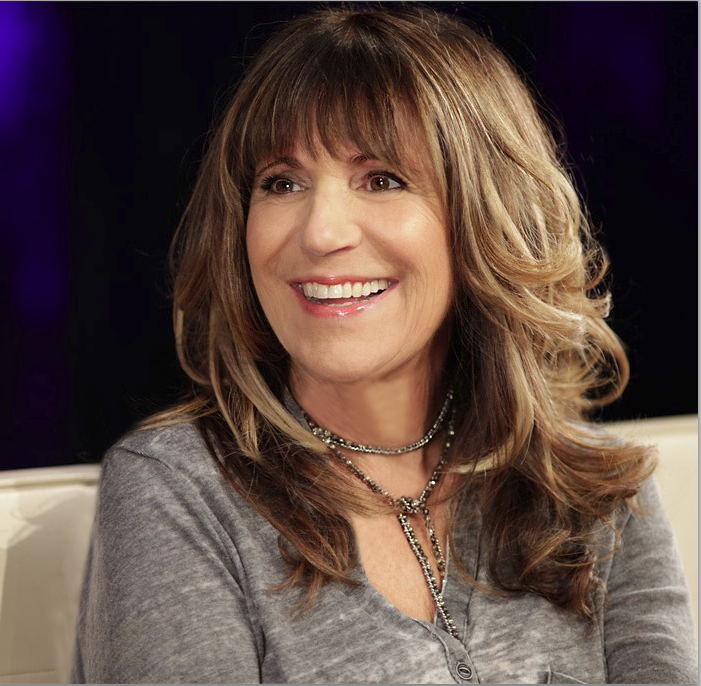 The Sacred Mountains of Ojai
Pauline Frechette, arr. David Campbell
World Premiere, performed by New West Symphony.
In the composer's words: 
I composed this piece last year on Dec. 4th as the Ventura Fires were starting to burn just beyond the view of the mountains from our home in Ojai.  We evacuated that night and I continued composing this piece for the next two days, inspired by the spiritual strength of the presence of those mountains and feeling the courage and depth of emotion that exuded from so many thousands of people in the Ventura County.  It was an emotional journey and a spiritual one that gave birth to "The Sacred Mountains of Ojai."   
My prayers were heard, and our home and neighborhood were unharmed.
In the composer's words: 
The night that I got the news that my 19 yr old nephew, Michael, had died in his sleep, there were no words that could express my compassion for my sister who had just lost her son.  Although I didn't know Michael that well, I knew and loved my sister and the only thing I knew I could do to help her deal with her grief was to compose music that would immortalize her son.  I sat at my piano at midnight and with tears streaming down my face I composed "Song For Michael" with an alternate title "Reflections." 
The first section of the piece conveys the deep sadness of losing someone you love so much.  The second part is the truth of the spirit – it will never die.  As my music soars it is Michael soaring and the beauty of his soul transcending time.  It is hope and love and truth.  Michael is not suffering, he is free.  We suffer from our loss, but can find solace in knowing that if we close our eyes and pervade space and time, in spirit we can be with those who have left this life, for they live on outside of time and space. Love and beauty and hope can be realized with the spirit.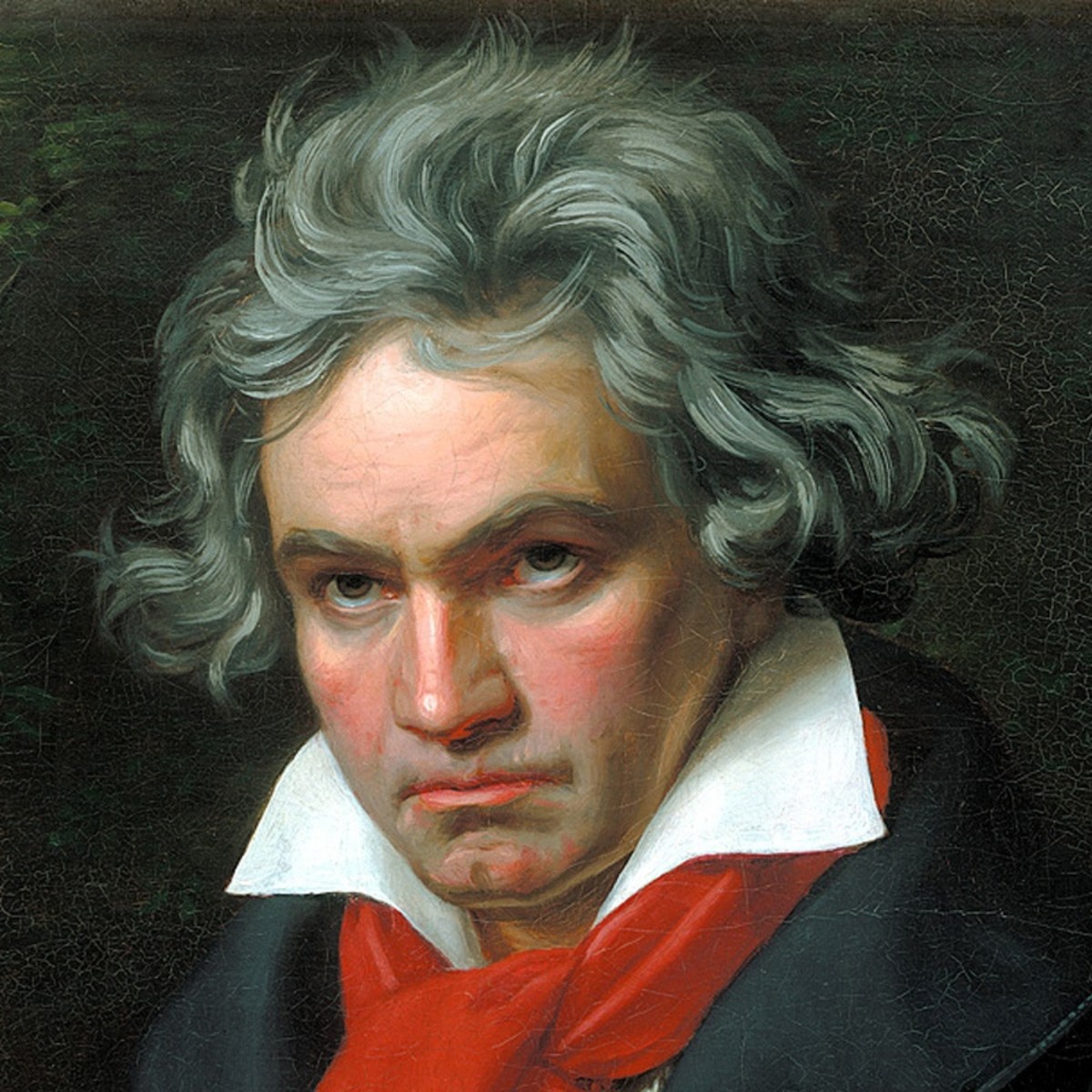 Concerto No. 1 in C Major for Piano and Orchestra, Op.15
Ludwig van Beethoven
Born December 16, 1770, in Bonn; Germany
Died March 26, 1827, in Vienna, Austria
This work was first performed on December 18, 1795, in Vienna, with Beethoven as soloist. It is scored for flute, pairs of oboes and bassoons, trumpet, timpani and strings.
When Ludwig van Beethoven left his hometown of Bonn and relocated to the famed musical capital of Vienna in 1792, his entire reputation was at stake. He had become well known in Bonn as a gifted pianist and a promising young composer. When Franz Joseph Haydn, the revered elder statesman of composer, had passed through Germany on his first journey to London in 1791, he had invited the twenty-one-year-old composer to make a pilgrimage to Vienna as his student. Bonn's biggest musical fish suddenly found himself engulfed by the sprawling ocean of Vienna.


Read more >>

Beethoven felt immense pressure to prove himself if he was ever to become recognized in a town so full of musicians. It seemed natural that his pianistic virtuosity, the most visible of his talents, should be his ticket to success. So it was as a pianist that Beethoven made his first inroads into Viennese society by playing in the homes of aristocrats. He also presented public concerts, often as benefit performances for musical or political causes – and sometimes for the purpose of funding his own career. It was against this background that the five piano concertos of Beethoven arose as showcases for his skills as pianist and composer.

The First Concerto, premiered by Beethoven at a Viennese benefit concert for Haydn on December 18, 1795, was actually the third one he composed. An unpublished early concerto, dating from his fourteenth year, is merely a juvenile attempt, but was once performed in Bonn. The concerto known today as number two, begun in 1788, was his first mature contribution to the genre but was published second. It was performed nine months before the one being performed on this program.

Despite its complicated history, the First Concerto is a showpiece in the Classical tradition, seldom departing from the musical language of Mozart and Haydn. The first movement begins quietly in the strings, only to be interrupted by a heroic orchestral tutti. In a traditional orchestral introduction, the contrasting first and second themes are introduced in full before the soloist enters. However, Beethoven brings in the soloist before the second theme is completed, breaking with tradition. The highly fragmented development section ushers in the brief recapitulation. A virtuosic cadenza gives way to a boisterous coda.

The slow movement is the longest middle movement in any of the five piano concertos of Beethoven. The simple ABA form features many of the niceties found in later, more mature works. Of particular interest is a charming duet between the soloist and the first clarinet. 

<< Read less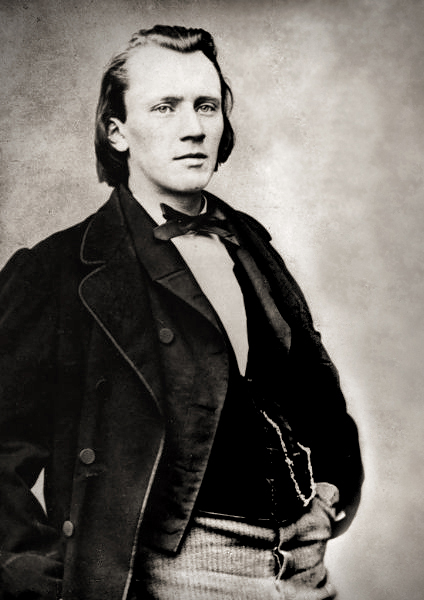 Symphony No. 1 in C Minor, Opus 68
Johannes Brahms
Born May 7, 1833, in Hamburg, Germany
Died April 3, 1897, in Vienna, Austria
This work was first performed on November 4, 1876, at the Grand Ducal Theater in Karlsruhe, Germany, with Otto Dessoff conducting.  It is scored for woodwinds in pairs with added contrabassoon, four horns, two trumpets, three trombones, timpani, and strings.
After Beethoven's death in 1827, composers were held to an almost unattainable standard.  The shadow cast by his nine symphonies, a monolithic body of work, intimidated many composers, causing some to delay their first efforts in the genre until later in life.  Johannes Brahms, although a successful composer in his twenties, did not compose his Symphony No. 1 until he was forty-three.  Perhaps he explained it best, "I shall never compose a symphony. You have no idea how it feels to hear behind you the tramp of a giant like Beethoven."


Read more >>

As early as 1862, Brahms had sketched some of the material he would later use in his First Symphony.  Granted, the pressure to complete a symphony was always palpable, but the intimidating comparisons to Beethoven that would inevitably be raised gave Brahms little peace.  He was expected, like all composers of his day to contribute to the century-old symphonic tradition. Finally, when he was offered a position in Düsseldorf, he resolved to overcome the barriers and write a symphony as a symbolic capstone to his Viennese experience.  Although he ultimately declined the Düsseldorf position and remained in Vienna after all, Brahms completed the symphony.

Premiered in the small burg of Karlsruhe, the work was not received enthusiastically.  Noted critic Eduard Hanslick, that endless font of unfavorable criticism, wrote, "Brahms seems too willing to sacrifice sensuous beauty to the cultivation of greatness and seriousness, severity, and complexity."  However, some important listeners understood.  Conductor Hans von Bülow, after hearing the work, recognized it as a logical progression of the symphonic tradition from Beethoven and labeled it "the Tenth" – an obvious reference to the next step Beethoven might have taken after finishing the Ninth.

The symphony opens with a grandiose introduction, tinged with deep melancholy.  Notice how the highest and lowest sounds converge – the top descending while the bottom ascends in a sort of musical wedge shape, all cemented together by the relentless pulse of the timpani. This leads directly to the main Allegro section, masterfully cast in sonata form.  The Andante sostenuto is a placid movement of repose, with solo woodwinds playing a prominent role from the outset, only to be interrupted by stormy moments near the end.  The third movement replaces the scherzo of Beethoven and the minuet of Haydn and Mozart with a restrained ABA form.  Brahms, known for his Beethovenian rustic humor, was once asked whether one of the themes from the third movement was based on a melody composed by Beethoven – to which his answer was "even an ass can hear that."  After a powerful and languid introduction, the finale unfolds with its familiar stately theme.  After an extensive development section, the main theme returns, building in intensity to the wonderfully overwrought closing measures.

<< Read less