Laby Harmony Project Celebration Luncheon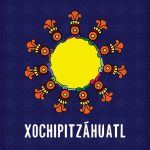 The Laby Harmony Project Leadership Students were given the opportunity to develop a theme for this event, and they chose Mexican heritage, represented by Xochipitzáhuatl, "Delicate Flower," to honor the prominent Mexican culture rooted in our community. The cornerstone of their inspiration is Mexican folk tunes, which have been arranged for student orchestras and Harmony's Son Jarocho ensemble. 
LABY HARMONY PROJECT
CELEBRATION LUNCHEON

Please join us at this special event honoring our young Laby Harmony Project students and enjoying special performances that highlight Mexican heritage and folklore.
Sunday, April 28, 2019 | 11:30 AM
Tickets: $150 per person
Ventura Beach Marriott
2055 E Harbor Blvd
Ventura, CA 93001
map
Laby Harmony Project
2019 HONOREES
Please join us to honor our supporters and advocates.
Thanks to our Sponsors!
Diane and Peter Goldenring
Jordan Laby
Bona and Larry Press
Drs. Lucy & Sam Bruttomesso
Karen & Dr. Paul Finkel
Lifetime Planning
Barbara Meister
Susan Burgos
Richard Gould
Nancy Israel
Elise & Bill Kearney
Dorothy Scott
Patricia Channer in memory of Sandra Laby
Marcia Donlon
Stan Goff in memory of Elaine Goff
Debbie & Ross Goldberg
Cynthia & Paul Idell
Joan Jacobs
Alisa & Todd Nathanson
Jorge Zambrano
Frances & Richard Bohn
Pre-Orchestra Sustaining Sponsors