New West Symphony on Tour: Delights and Dances
ONE DELIGHTFUL PROGRAM, FOUR BEAUTIFUL VENUES!
Concert Series Dates: October 16th-19th
After a year-long, around-the-world virtual tour, the New West Symphony has come full circle and is back on stage, ready to welcome you to a live performance near you. As we prepare to open our new Season in December, GRAMMY winning music director Michael Christie has created a program of well-known works and delightful surprises. Please join us as we all once again experience the joy of live classical music performances.
THE PROGRAM
Schubert – Ave Maria
Grieg – Holberg Suite Op.40
Lilley and Loesser – "I've Got Spurs that Jingle, Jangle, Jingle"
Price – "Juba" from String Quartet in A Minor
Morricone – Gabriel's Oboe
Abels – Delights and Dances
Tchaikovsky – "Finale" from Serenade for Strings Op.48
Copland – "Hoe-down" from Rodeo
Program and schedule are subject to change.
ALL TICKETS/OPEN SEATING: $40 (+$3 ticket fee)
We are committed to ensuring that you have an exceptional concert experience in a safe environment. This 70-minute performance will be without intermission. Proof of vaccination and masks are required at all venues.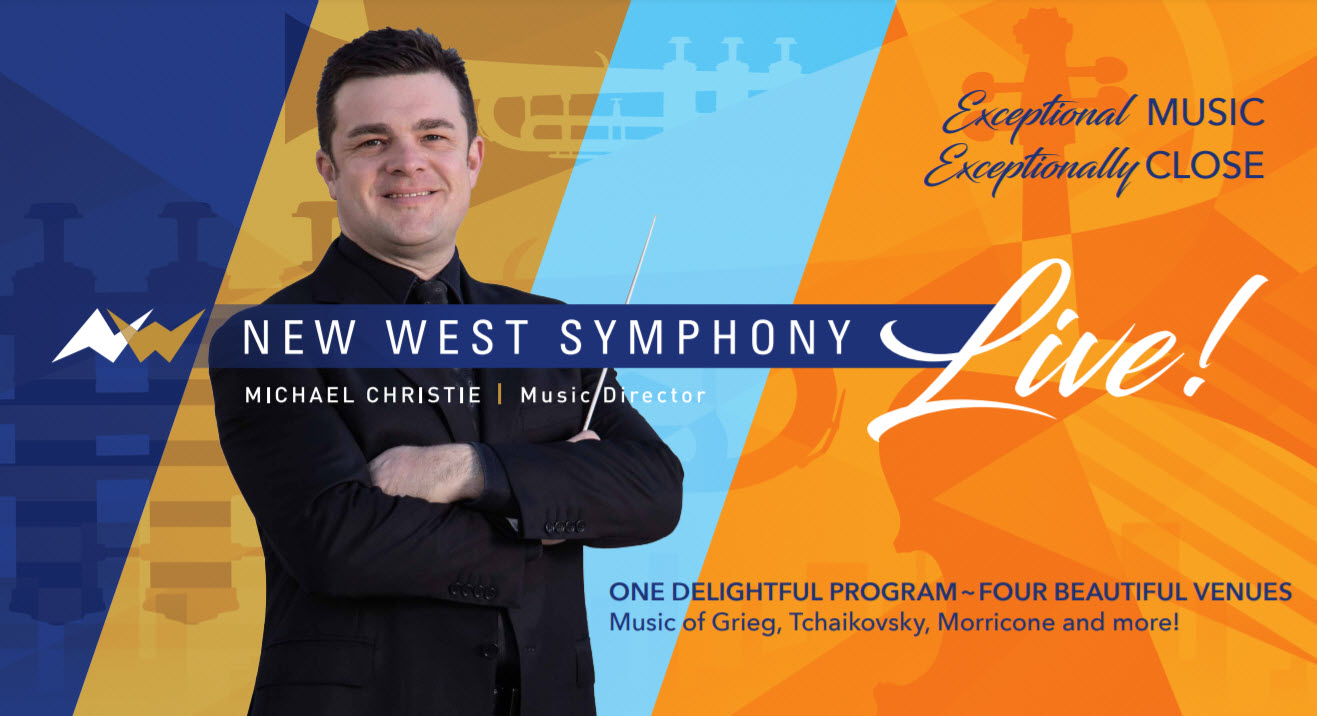 Questions? Call us at 805.497.5880/866.776.8400
WITH THANKS TO OUR SPONSORS:
Marney Weaver, with appreciation for
Dr. Sam Bruttomesso and Dr. Paul Finkel