New West Symphony on Tour: Delights and Dances
ONE DELIGHTFUL PROGRAM, FOUR BEAUTIFUL VENUES!
Concert Series Dates: October 16th-19th
After a year-long, around-the-world virtual tour, the New West Symphony has come full circle and is back on stage, ready to welcome you to a live performance near you. As we prepare to open our new Season in December, GRAMMY winning music director Michael Christie has created a program of well-known works and delightful surprises. Please join us as we all once again experience the joy of live classical music performances.
THE PROGRAM
Schubert – Ave Maria
Grieg – Holberg Suite Op.40
Lilley and Loesser – "I've Got Spurs that Jingle, Jangle, Jingle"
Price – "Juba" from String Quartet in A Minor
Morricone – Gabriel's Oboe
Abels – Delights and Dances
Tchaikovsky – "Finale" from Serenade for Strings Op.48
Copland – "Hoe-down" from Rodeo
*New West Symphony is proud to partner with Pepperdine University's Seaver College for the Malibu. Select instrumental students join New West musicians onstage in a "side-by-side" opportunity for the Grieg Holberg Suite and Copland's "Hoe-Down." New West Symphony is thrilled to offer this unique experience to Pepperdine's talented artists and know you will join us in celebrating their accomplishment.
Program and schedule are subject to change.
ALL TICKETS/OPEN SEATING: $40 (+$3 ticket fee)
We are committed to ensuring that you have an exceptional concert experience in a safe environment. This 70-minute performance will be without intermission. Proof of vaccination and masks are required at all venues. IDs will need to be presented with vaccination record, so names can be verified.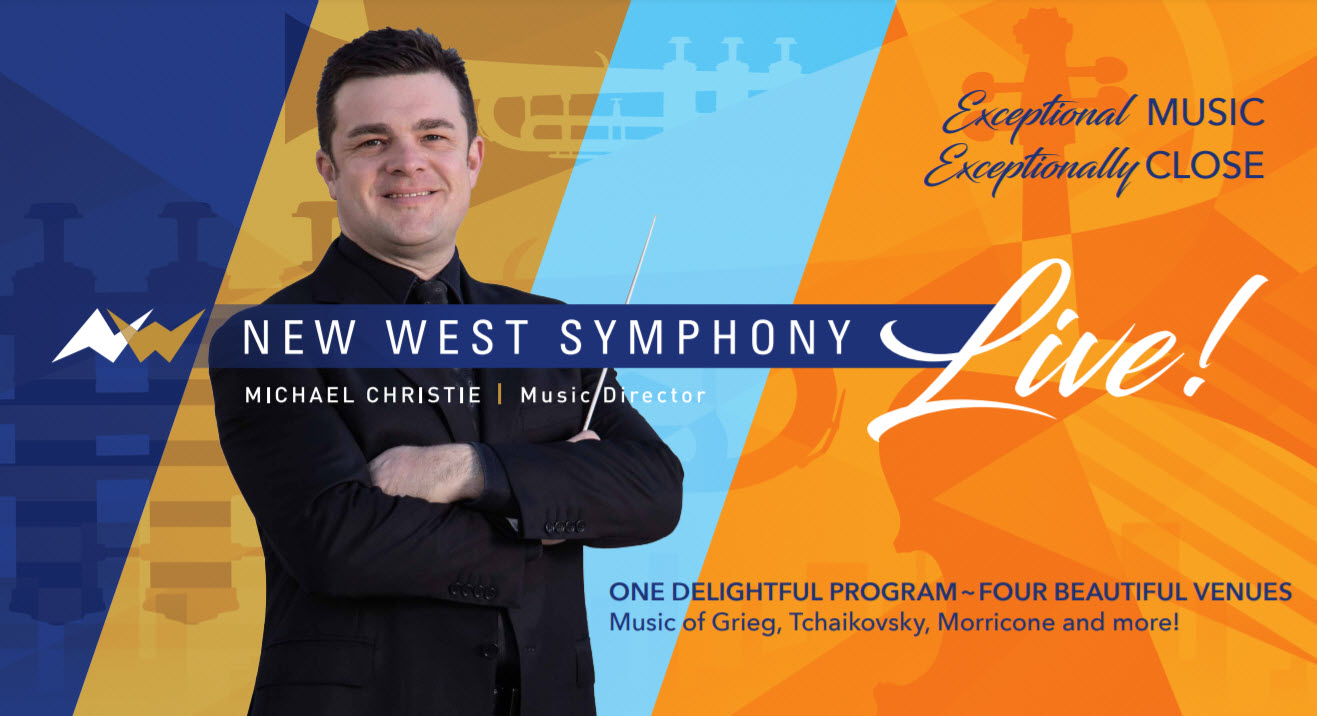 Questions? Call us at 805.497.5880/866.776.8400
WITH THANKS TO OUR SPONSORS:
Marney Weaver, with appreciation for
Dr. Sam Bruttomesso and Dr. Paul Finkel