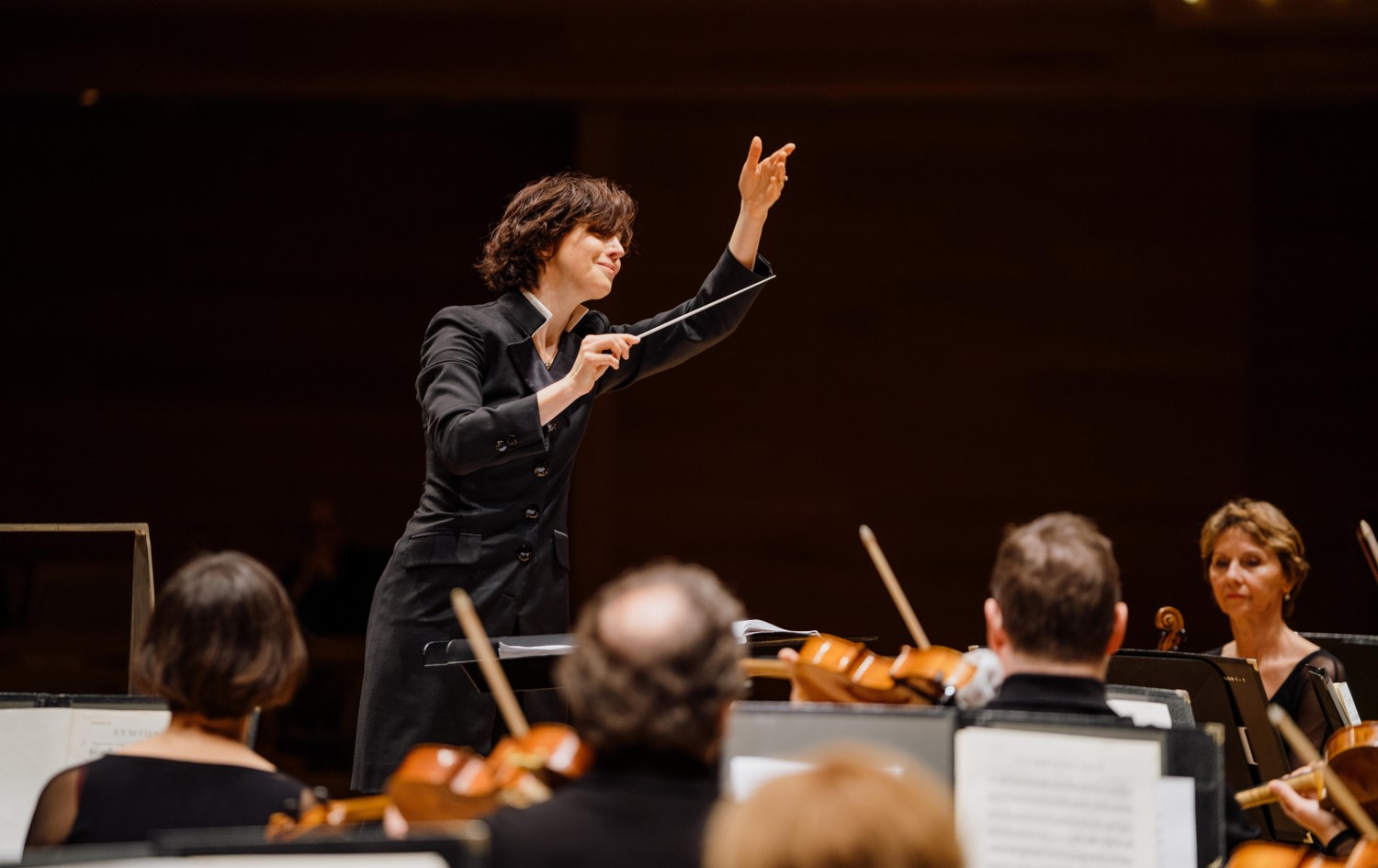 Tania Miller
Conductor
Canadian Conductor Tania Miller has distinguished herself as a dynamic interpreter, musician and innovator on the podium and off. Returning this season to the podium of the Chicago Symphony as well as the orchestras of the Toronto Symphony, Calgary Philharmonic and Orchestra Métropolitain de Montreal, Miller has appeared as a guest conductor in Canada, the United States and Europe with such orchestras as the Bern Symphony Orchestra, NFM Wrocław Philharmonic, Seattle Symphony, Oregon Symphony, National Arts Centre Orchestra (Ottawa), Vancouver Symphony, Louisiana Philharmonic, Naples Philharmonic, and Hartford Symphony among others. 
Over the past 14 years as Music Director of the Victoria Symphony in Canada, Tania Miller gained national acclaim for her passion and commitment to the orchestra and community. She was the driving force behind new growth, innovation and quality for the Victoria Symphony, and gained a national reputation as a highly effective advocate and communicator for the arts. As curator, she distinguished herself as a visionary leader and innovator. 
Acknowledged for the impact and success of her tenure, she was recently bestowed with the title Music Director Emerita of the Victoria Symphony. Recipient of the 2017 Friends of Canadian Music award from the Canadian League of Composers and Canadian Music Centre for her acclaimed commitment to contemporary music in Canada, Tania Miller has been a story about the impact of commitment and dedication to an orchestra and to the future of orchestral music through creative innovation and vision. 
On the podium, Maestra Miller projects authority, dynamism and sheer love of the experience of making music. As one critic put it, she delivers "a calm intensity . . . expressive, colourful and full of life . . . her experience and charisma are audible". Others call her performances "technically immaculate, vivid and stirring". 
In 2015, Miller received an honorary Doctor of Laws degree from Royal Roads University in recognition of her exemplary work as a leader and for her extraordinary artistic achievements in the community. In addition she was a recipient of the 2016 Paul Harris Award from the Rotary Foundation for distinguished musical excellence and leadership. Canada's Royal Conservatory of Music bestowed her with an Honorary Diploma in 2015 for her impact on music in Canada. 
Maestra Miller's early passion was opera; she conducted numerous productions for Michigan Opera Works in Ann Arbor (where she served as Artistic Director) and Opera McGill in Montréal. She obtained her doctoral and master's degrees in conducting from the University of Michigan.