A New House to Call Home
Rancho Campana Performing Arts Center, Camarillo
Dreams
A hopeful children's opera from a dark time in history and enduring music written for a Shakespeare comedy
The New West Symphony Board of Directors is very excited to announce a new venue and partnership that offers a spectacular concert experience.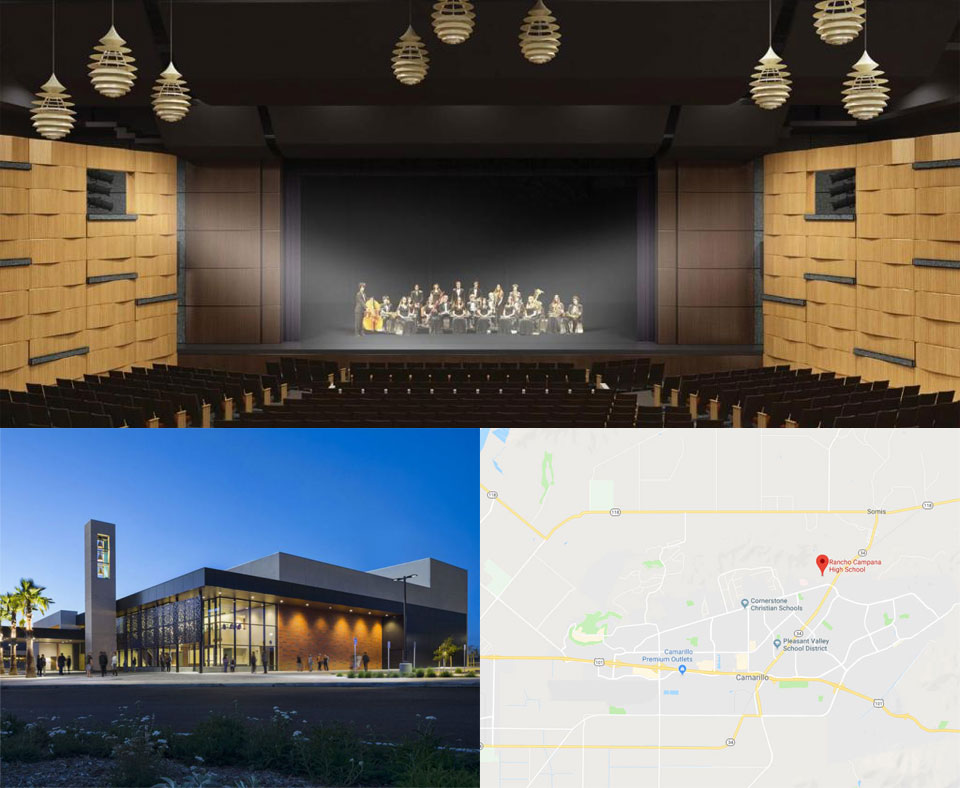 New West Symphony will perform our Sunday matinee concerts for the 2019/2020 season at the new, state-of-the-art Rancho Campana Performing Arts Center in Camarillo, beginning with our Sunday October 6, 2019 concert. The move to this modern and stunning facility in Camarillo is part of the symphony's ongoing commitment to provide an enhanced concert experience for its audience.
Rancho Campana Performing Arts Center
4235 Mar Vista Dr
Camarillo, CA 93010
You can preview the seat map and order tickets for the third concert of the season, Happy 250th, Ludwig! on Sunday, January 26th at 3:00 PM.
Or better yet, subscribe to the rest of the season at this beautiful venue!
Note: This venue is smaller than the Oxnard Performing Arts Center, and we expect to reach capacity for many of our concerts, so buy your tickets early!
Why You'll Love It
The Rancho Campana PAC opened in 2016 and features modern technology, great acoustics, comfortable seating, lots of free parking, ADA compliance, and easy access. The venue has 698 seats, which will comfortably accommodate our West Ventura County audiences. As a matter of fact, the house layout has a similar structure to the Oxnard Performing Arts Center, making transition to this new space quite straightforward.
Great Location
Below is a map of the campus location, situated just 2 miles from Highway 101, next to the Camarillo Library off Lewis Road. There are restaurants nearby, and historic Old Town Camarillo is only 10 minutes away.

Widget not in any sidebars

A Fresh Start
We are confident this new location will showcase our orchestra, improve comfort and accessibility for our patrons, and live up to our high expectations for a wonderful concert experience. Thank you for joining us on this next phase of our tenure as Ventura County's largest professional orchestra and arts organization, as we usher in our 25th anniversary season.
PLEASE NOTE: Our Saturday evening concerts are still being held at the Thousand Oaks Civic Arts Plaza at 7:30pm. 
See you at the concerts!