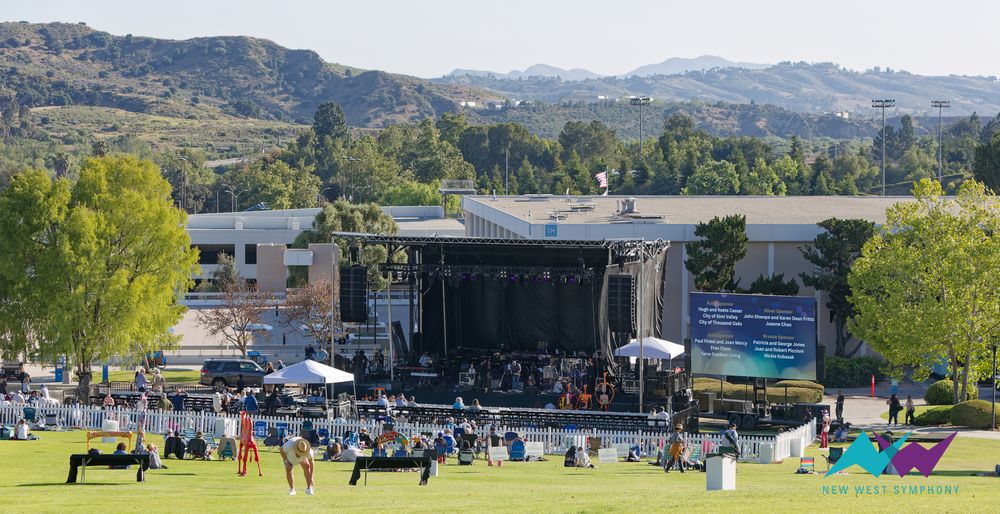 Thank you for your interest in learning more about key initiatives and strategic funding priorities of the New West Symphony. Your contribution is our future! 
The New West Symphony is an esteemed performing arts organization that attracts diverse, capacity audiences to experience and celebrate the transformative power of live music in Ventura and Los Angeles counties. With your investment, we envision a future in which we serve as a growing hub for music appreciation and education for every child and adult in our community. What will be your legacy? How will you choose to join us in making music a lifelong tradition now and for future generations?
1. Artistic Innovation Fund:
Artistic Innovation is ongoing and multi-faceted. For the Symphony to evolve, we must engage and attract diverse artistic voices and create awareness of the organization among music lovers of all ages. This initiative supports the Symphony's superior-quality musical performances, innovative programs, and community-wide accessibility as a convenient and affordable source for enriching entertainment.
2. Visionary Fund:
Visionary Fund supports the growth and scalability of the Symphony to sustain and expand its presence throughout the county – to build capacity to reflect current demographic and business trends including but not limited to new technology, multi-media, and human resources.
3. Education and Community Engagement Fund:
This initiative promotes the healthy growth and development of children through the study, practice, and performance of music; builds healthier communities by investing in the positive development of children through music; and, develops children as musical ambassadors of peace, hope and understanding among people of diverse cultures, backgrounds, and beliefs.
In addition, the Symphony provides lifelong learning and musical performances free of change to promote the joy of continuous education through connection to world-class artists.