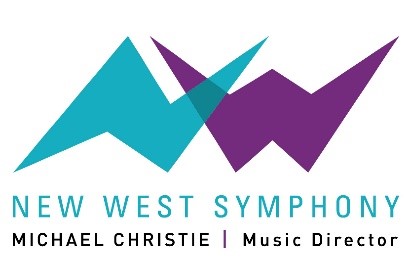 FOR IMMEDIATE RELEASE:
Ross Goldberg
ross@kevinross.net
818-597-8453, x- 1
Multiple Grammy-Award Winning Artists Highlight
New West Symphony's "Tour of Iran" Concert April 11
April 8-11 Festival the Latest Installment in the Symphony's
Groundbreaking "Global Sounds. Local Cultures" Season
(Thousand Oaks, CA) – March 29, 2021 — Three Grammy award-winning artists will share their talents and take the stage with other internationally-renowned musicians as part of the New West Symphony's A Tour of Iran concert being held virtually April 11. The concert is part of the symphony's groundbreaking and reimagined "Global Sounds, Local Cultures" season which shines its spotlight on the vivid cultural influences that have shaped classical music and Southern California itself.
As part of the festival, two-time Grammy award-winning mezzo-soprano Sasha Cooke, Grammy winning instrumentalist Hamid Saeidi and NWS's Grammy-award winning Artistic and Music Director Michael Christie will explore centuries old traditions spotlighting Iranian poetic and musical cultural influences on the western world. They will be joined by Iranian instrumentalists Pejman Hadadi and Masoud Rezaei in presenting masterworks by Handel, Rameau and Gounod as well as the timeless overture to Mozart's The Magic Flute. Iranian composers Behzad Ranjbaran, Masoud Rezaei and Golfam Khayam will also share their inspiration from Iranian sites and poetry. Choreographer Melieka Fathi and restauranter Sadaf Salout Nezhad will contribute their performing and culinary masterpieces to the festival's cultural understanding.
"It is impossible to overstate the profundity of Iran's cultural impact on humanity over centuries," said Christie. "Every beautiful turn of a phrase or intricate pattern has inspired generations to experience human emotions with more depth and character. I'm pleased to highlight connections between Iran's great poets and writers, instrumental and dance traditions that inspired western arts over centuries. We are humbled by our guests' depth of knowledge and their connections to one of mankind's oldest continuous cultural lineages."
A Tour of Iran is presented in partnership with Farhang Foundation, a nonreligious, nonpolitical and not-for-profit member-supported Foundation whose mission is to celebrate and promote Iranian art and culture for the benefit of the community at large.
"We are honored to collaborate with Farhang Foundation and its Executive Director Alireza Ardekani who has helped curate the cultural programming of the festival," said New West Symphony CEO Natalia Staneva. "Not only does this partnership enable our programming to be that much stronger and varied but it also provides the groundwork for exciting collaborations in the future. Thanks to this wonderful Foundation we have been able reach out to Iranian academic and musical ambassadors to deepen our understanding of the Iranian culture in Southern California."
In addition to the April 11 concert, audiences will have access to companion programming for further immersion into Iranian music, artistry, and culture. These events begin with a pre-concert talk by UCLA Senior Lecturer, David Ravetch on April 8, who explores the music presented in the "A Tour of Iran" concert in an informative, audience-friendly format.
On Friday, April 9 the symphony's "Culture Insights" will explore Iranian culture, present demonstrations of traditional instruments and dance, and host discussions about Iranian history, arts and music. Joining Saeidi, Ardekani, Fathi and Nezhad that evening will be Dr. Ahmad Karimi-Hakkak, a distinguished literary figure and Iranologist who has written dozens of books and hundreds of scholarly articles on poetry and language.
Pre-concert events will conclude with a "Meet the Artists" program on April 10, featuring conversations with internationally renowned percussionist Pejman Hadidi, setar virtuoso Masoud Rezaei, and Cooke.
"As one of the leading symphony orchestras of the United States, we applaud the New West Symphony and Artistic Director Michael Christie for choosing the music of Iran as one of the centerpiece concert events of its current season," said Ardekani "We thank the New West Symphony for recognizing the music of Iran and the incredible Iranian musicians they have invited to participate in this event, and we look forward to many more years of collaborations in helping bring the beautiful music of Iran to the symphony's audience."
A Tour of Iran is the fifth in a series of eight festivals being held this season which have thus far included A Tour of Japan, A Tour of India, Holocaust Remembrance and A Tour of China. Still to come are A Tour of Mexico on May 2, America the Melting Pot in June and A Tour of South Korea in July All prior festivals are also available on demand at www.newwestsymphony.org/2020-21-virtual-season.
Cost for each "Festival Passport" is $25 per household. Patrons may also select an "All Access Season Passport" for the full season for $160. Tickets and memberships may be purchased online at www.newwestsymphony.org or by phone at 805-497-5880 or 866-776-8400. After the initial airing, all concerts and content will be streamed online and/or available to watch on-demand through September 30, 2021.
Now in its 26th season, the New West Symphony draws its players from the rich talent pool of accomplished Los Angeles-area musicians. Its mission is to inspire passion for symphonic music through live performances and education initiatives that engage and enrich its diverse audiences. For more information, visit NewWestSymphony.org; or connect on Facebook and Instagram.
# # #