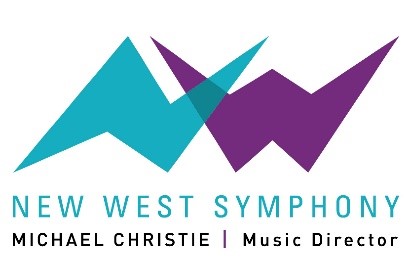 FOR IMMEDIATE RELEASE:
Ross Goldberg
ross@kevinross.net
818-597-8453, x- 1
New West Symphony's Laby Harmony Project Receives
$15,000 Grant from the Los Angeles Philharmonic Association
(THOUSAND OAKS, Calif. – June 29, 2021) — The New West Symphony announced today that it has received a $15,000 grant from Los Angeles Philharmonic Association to support New West Symphony's highly-acclaimed Laby Harmony Project. The funding is part of the LA Phil's Partners in Music Learning initiative which supports organizations nationwide that are "working to help unite, galvanize, and advance creative youth development and music programs."
"Funding from this grant will make a significant difference in Laby Harmony Project's ability to deliver high quality instruction and will positively impact our program by supporting the artistic leadership and development of our teaching artists," said New West Symphony Chief Executive Officer Natalia Staneva. "It will also be used to fund the development and implementation of strategies throughout all levels of the program and help ground curriculum in social justice approaches that speak to the shared ideals of the Laby Harmony Project."
Now in its tenth year, the Laby Harmony Project currently provides musical opportunity and pathways to musical success to more than 160 children in under-resourced communities in Ventura. It does this by engaging these K-12 students in a multiyear continuum of rigorous after-school music training, which has been shown to promote the healthy growth and development of children. All of the program's components—the instruments, the instruction, the books and all that goes with it—is free and funded by New West Symphony and its generous donors.
As part of the program, young musicians in the Laby Harmony Project take part in formal leadership projects related to culture and social justice. The program provides resources to teachers to encourage open and respectful conversations in the classroom about topics of race and identity. Leadership students regularly engage in discussions, particularly when exploring cultural appropriation within music and pop culture.
"Through offering tuition-free, long-term and high-quality music education, Harmony builds social equity; and that results in a stronger, healthier and more musically engaged community," says Staneva. "This generous grant from the Los Angeles Philharmonic Association will allow us to continue investing in our students through an array of weekly classes and workshops, some of which will introduce new approaches to learning and personal development for both students and teachers."
Currently in its 26th season, the New West Symphony draws its players from the rich talent pool of accomplished Los Angeles-area musicians. Its mission is to inspire passion for symphonic music through live performances and education initiatives that engage and enrich its diverse audiences. For more information, visit NewWestSymphony.org; or connect on Facebook and Instagram.
# # #