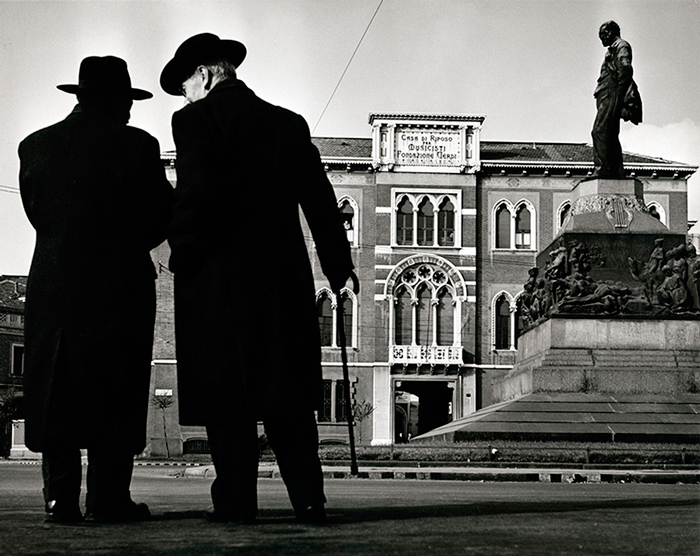 Verdi's Gift and Milan's Cuisine
A Pleasure of Your Company Event, presented by the New West Symphony League
You are cordially invited to an exclusive screening of a shortened version of the soon-to-be-released documentary "Viva Verdi." Film Producer Christine La Monte will be interviewed by Gary Murphy, PR consultant and Board Member of the Opera League of Los Angeles. The audience will be welcome to participate in discussions and ask questions.
"Viva Verdi" offers an intimate glimpse into the lives of the eccentric and celebrated opera singers and musicians living out their "third act" at Milan's unique retirement home, Casa Verdi—built by renowned opera composer Verdi in 1896—as they continue to actively create, perform and mentor seventeen interna-tional music students who study and live among them. For an artist, there is no better way to live!
A music video of Grammy Award-winning soprano, Ana Maria Martinez singing VIVA VERDI!'s original soundtrack music, "Sweet Dreams of Joy," created by Emmy-Award winning composer, Nicholas Pike, with strings by the Moscow Orchestra will be a part of the presentation.
"Among my works, the one I like best is the Home that I have built in Milan for accommodating old singers
not favored by fortune…" ~ Giuseppe Verdi
Hosted by Renee Salick, Ida Lanza, and Cindy Idell
Sunday, July 1
3:00 – 6:00pm
Private home in Westlake Village
Limited to 20 guests
$75 per person
Reservations are required for all events. This venue is wheelchair accessible.
For questions, please contact Nadine Kawaguchi (n.kawaguchi@sbcglobal.net) or phone (805) 435-2781.
The New West Symphony is a 501(c)(3) non-profit organization, Tax ID 77-0406042.