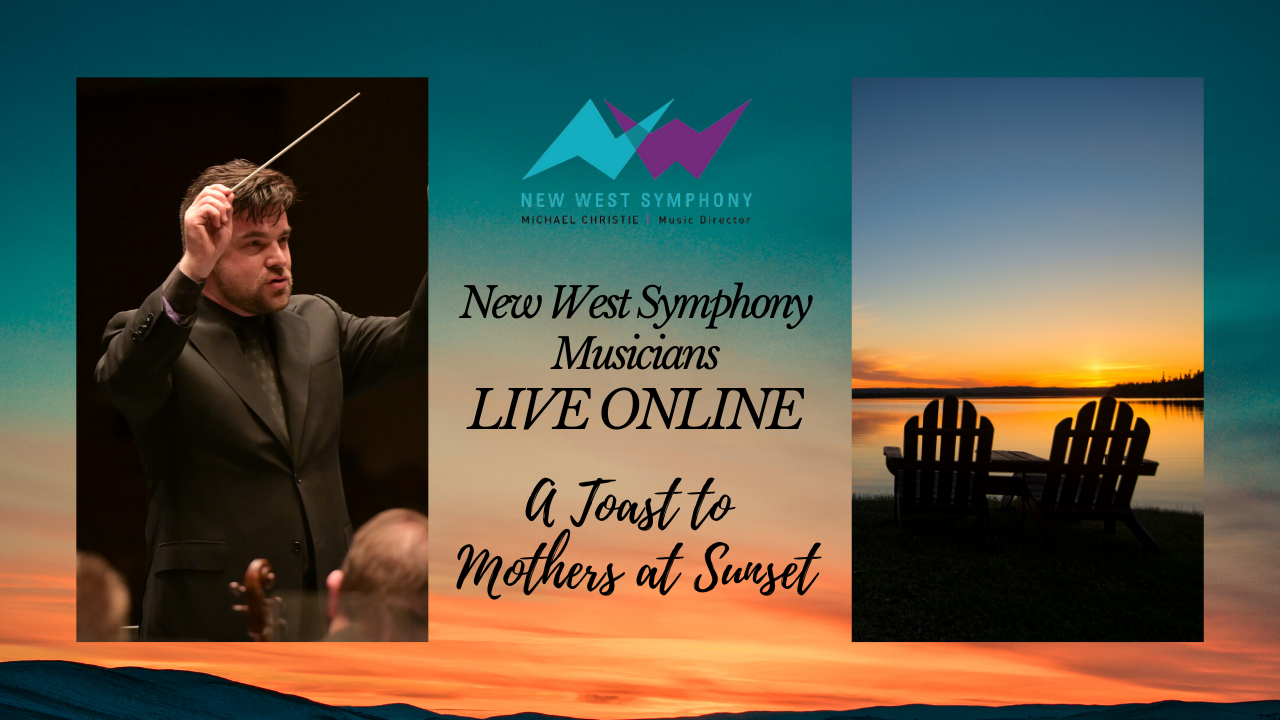 New West Symphony Musicians LIVE ONLINE
Celebrate MOTHER'S DAY with a free concert!
Enjoy a Live Concert with MOM, whether you're together or apart! New West Symphony musicians are performing a very special concert on Sunday, and since it's virtual, you can enjoy it from the comfort and safety of your home.
Join New West Symphony LIVE ONLINE to celebration MOTHER'S DAY with a free concert! 
Sunday May 10, 2020 | 7:00pm
Live on Facebook or YouTube
 What better gift for mom than live music by New West Symphony orchestra members! In this very special online event, thanks to the magic of technology, we are bringing you a concert featuring our musicians and hosted by Music Director Michael Christie and CEO Natalia Staneva.
Hosts
Michael Christie, music director
Natalia Staneva, chief executive officer
Artists
Youna Choi, cello
Christian Fatu, violin
Victoria Fatu, piano
Bryan Pezzone, piano
Program
Bach | Cello Suite No. 1 – Prelude
Elgar | Salut D'Amour
Massenet | Meditation from Thais for violin and piano
Knumann | Rumanisch
Mozart | Piano Sonata
…and some musical surprises that will get you up out of your seat!
The New West Symphony has served its community for 25 years. While we may not be able to greet each other in person at a concert right now, we at the New West Symphony want to let our beloved patrons know that we are here for you. The world needs healing now more than ever. Until we meet again in the concert halls, the New West Symphony will continue to reach audiences in imaginative ways. 
Join with us today and help the New West Symphony deliver the healing power of music to our community. 
Thank you for your continued support!