Sat, Oct. 1, 2022 – Thousand Oaks Civic Arts Plaza
Sun, Oct. 2, 2022 – Rancho Campana Performing Arts Center in Camarillo
Timeless melodies lead us from the heights of ecstasy to the depths of despair. Mozart's "Jupiter" Symphony and classic melodies from Mexico and The Great American Songbook connect us to our past and carry us through our lives.
THE PROGRAM
Irving Berlin | "Alexander's Ragtime Band"
Stephen Foster | "Beautiful Dreamer"
WC Handy | "Saint Louis Blues"
Gershwin | Fascinating Rhythm
Giovanni Bottesini | Double Bass Concerto No. 2 in B Minor
Xavier Foley | Soul Bass, II. "Chorus"
Ramirez | "La Malagueña"
Carillo | "Sabor A Mi"
Juan Díaz del Moral and Emilio D. Uranga | "Allá en el Rancho Grande"
Wolfgang Amadeus Mozart | Symphony No. 41, "Jupiter"
THE ARTISTS
Michael Christie, conductor
Xavier Foley, double bass
Hermanos Herrera, guest ensemble
Brighton Thomas, guest vocalist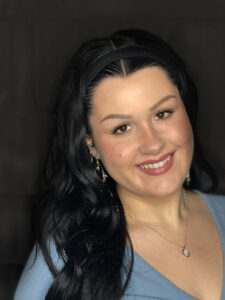 Brighton Thomas, guest vocalist
Program and artists are subject to change.

With Thanks to Our 2022-2023 Season Sponsors
Grandioso Season Sponsor
John Hammer
Bravura Season Sponsor
John Shwope and Karen Dean Fritts, Ph.D.
Largo Season Sponsors
In loving memory of Cyril Reed Collett
Karen and Dr. Paul Finkel
Nancy Israel
Crescendo Season Sponsor
Fran Elson in memory of my beloved life partner, Ed Elson
Barbara Meister
Angelique Friend, Probate Services, Inc.
Corporate Season Sponsors
Home Helpers Home Care