2024 Masterpiece Series Season
Dynamic and engaging performances continue at the New West Symphony! Our exciting 29th season includes the dazzling exploits of Cirque de la Symphonie, feats of human skill synchronized to live symphonic masterpieces.  We celebrate the 100th anniversary of George Gershwin's popular Rhapsody in Blue and Ottorino Respighi's spectacular Pines of Rome. The world premiere of a New West Symphony commissioned work by Los Angeles favorite Derrick Skye continues the Symphony's commissioning program. Familiar favorites in the new season include works of Mendelssohn, Dvořák and Brahms.
New West Symphony concertmaster Alyssa Park makes her Symphony solo debut with Maurice Ravel's brilliant Tzigane and Derrick Skye's atmospheric Infinite Mosaic. Also making their New West Symphony main stage debuts are pianists Daniel Vnukowski playing George Gershwin's Rhapsody in Blue and Lara Downes playing Scott Joplin's Four Rags for Piano and Orchestra.
Thousand Oaks Subscriptions
2024 SATURDAY CONCERTS – 7:00pm
Thousand Oaks Civic Arts Plaza (BAPAC)
2100 Thousand Oaks Blvd, Thousand Oaks, CA 91362
2023-24 SUNDAY CONCERTS – 3:00pm
Rancho Campana Performing Arts Center (RCPAC)
4235 Mar Vista Drive, Camarillo, CA 93010
Sat., Mar. 2, 2024 Thousand Oaks (BAPAC)
Sun., Mar. 3, 2024 Camarillo (RCPAC)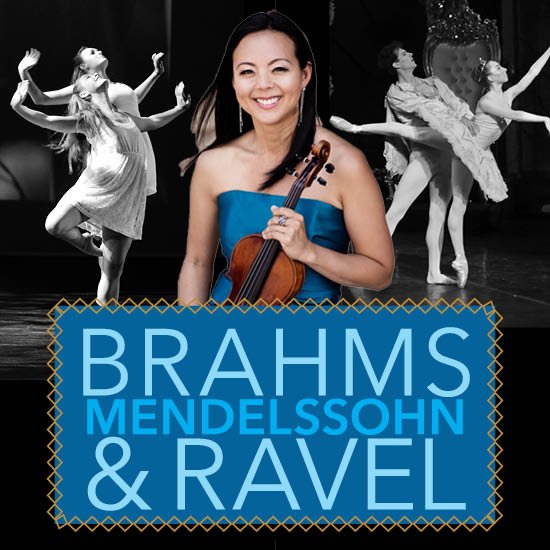 Brahms, Mendelssohn & Ravel
Sat., Oct. 5, 2024 Thousand Oaks (BAPAC)
Sun., Oct. 6, 2024 Camarillo (RCPAC)
The New West Symphony inspires passion for symphonic music through live performances and educational initiatives that engage and enrich our diverse audiences. 
Sign up to receive news, updates and special offers from the New West Symphony