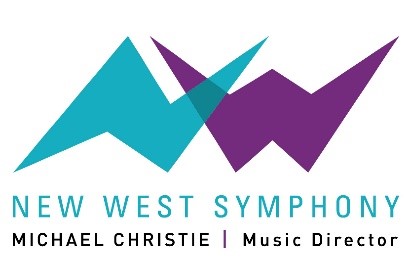 NEW WEST SYMPHONY PRESENTS
Rachmaninoff Piano Concerto No.3
Live, In-Person Performances April 2 – 3, 2022
Thousand Oaks, Camarillo
FOR IMMEDIATE RELEASE: March 23, 2022
Eileen Roberts
ERoberts@NewWestSymphony.org
626-826-8253
Thousand Oaks, CA – New West Symphony presents the fourth concert in their 2022 Masterpiece Series entitled Rachmaninoff Piano Concerto No. 3. Internationally renowned pianist Andrew von Oeyen performs this masterful piece with a full orchestra under the direction of GRAMMY®-winning Music Director Michael Christie. Hailed worldwide for his elegant and insightful interpretations, balanced artistry and brilliant technique, Andrew von Oeyen has established himself as one of the most captivating pianists of his generation. He has collaborated with such ensembles as the Los Angeles Philharmonic, the Philadelphia Orchestra, San Francisco Symphony, Atlanta Symphony, Cincinnati Symphony, Mariinsky Orchestra, Berlin Symphony Orchestra, Orchestre Symphonique de Marseille, and the Geneva Chamber Orchestra. In June 2021 he released his third album for Warner Classic, "Bach-Beethoven," which topped the Apple Music, Spotify and IDAGIO charts and was selected as an "Essential New Release" by Gramophone Magazine.  
The program also includes selections from Scott Joplin's historic stage work, Treemonisha. Joplin's opera was not produced in his lifetime and was first staged in 1972, but truly premiered for the opera-going public at Houston Grand Opera in 1975. Tenor Ashley Faatoalia will perform in this portion of the concert. Often noted for his soaring tenor and warm stage presence, Ashley Faatoalia's recent 
engagements include: the role of Antron's father in the premiere of the Pulitzer-prize-winning Central  
Five with Long Beach Opera; the role of The Crab Man in Porgy & Bess with Seattle Opera;  
EUROPERAS with The Los Angeles Philharmonic and The Industry; Albert Hoffman in LSD: The Opera with The Industry; his debut as Marco Polo in the premiere of the Emmy-Award-winning, Pulitzer-Prize-nominated Invisible Cities with The Industry; Charles Edward in Candide with The Los Angeles Philharmonic; and many more. Ashley Faatoalia has also had the honor of singing The Star Spangled Banner to sold-out audiences at both Dodger Stadium and The Staples Center. He is signed with Downtown Artists in London, England as a solo contemporary recording artist. 
As a special presentation, in solidarity with the people of Ukraine, New West Symphony will perform Myroslav Skoryk's Melody. 
The concert's final piece is Jean Sibelius' Symphony No. 3. This piece has personal significance for New West Symphony's Music Director Michael Christie, in that it launched his international conducting career at age 20. He is excited to share its beauty and energy with New West Symphony audiences. 
"I conducted this symphony in the final round of the First International Sibelius Conductor's Competition in Helsinki in 1995, just before my 21st birthday. I won a prize for Outstanding Potential and it launched my professional career. I connect deeply with its resolve, sense of propulsion, and desire to tell a dramatic story in a way that suspends our sense of time," says Michael Christie.   
"The first decade of the 20th century bore witness to technological, political and artistic advances that would change the course of human history; the arts and music specifically, offered more clearly define tracks than ever before as creators honored the past but forged ahead into the future. Our performances feature composers at the height of their powers producing radiant works set in established forms, only made possible by the ever-strengthening talents of the 20th century performers. This is a virtuoso program!" 
Soloist Andrew von Oeyen says, "I first performed the Rachmaninoff Third Piano Concerto in my twenties. It was the vehicle for my debut with the Philadelphia Orchestra, the orchestra with whom Rachmaninoff himself gave the world premiere of the piece as well as recorded all his piano concerti. I was both very nervous and humbled to be taking on this monster piece with this ensemble given its unique history with the work and its composer. Since then the Rachmaninoff 3 has remained a staple in my repertoire, representing something powerful and important to me. And mysterious. It is one of those works where, no matter how many times I've heard it, its achingly beautiful melodies never cease to cast their magic spell; and no matter how many times I've played it, it never gets any easier! Apart from its immense technical challenges, for which it is know, you have to prepare yourself both mentally and physically to take the listener on an extensive and intensive journey to the depths of the human soul, exploring extreme turns of passion, excitement, longing, nostalgia and triumph. Playing it is both draining and cathartic, and no amount of personal practice can prepare you for the intensity of a live performance." 
"I am very happy to be performing it with the New West Symphony, an orchestra with whom I have had the pleasure of playing several times, and also one that is close to home!(I live part time in Malibu). It is always a treat to be able to work in my local community, and I look forward to seeing many familiar faces both on stage and in the audience April 2 and 3." 
In compliance with federal, state, and county health guidelines, proof of vaccination or negative Covid test and masks will be required. The program is recorded for all ticket holders.  
Rachmaninoff Piano Concerto No. 3  
Tickets starting at $30 click here for details and to purchase
Contact us by phone at: (866) 776-8400 
Program for Rachmaninoff Piano Concerto No. 3 
Myroslav Skoryk | Melody
Sergei Rachmaninoff | Piano Concerto No. 3 in D Minor 
Sscott Joplin | Selections from Treemonisha 
Jean Sibelius | Symphony No. 3 in C Major 
Dates & Venues 
April 2, 2022, 7:30pm | Thousand Oaks
Kavli Theatre, Thousand Oaks Civic Arts Center 
2100 Thousand Oaks Blvd, Thousand Oaks, CA 91362 
April 3, 2022, 3:00pm | Camarillo
Rancho Campana Performing Arts Center  
4235 Mar Vista Dr., Camarillo, CA 93010 
About the New West Symphony  
Now in its 27th season, the New West Symphony draws its players from the rich talent pool of accomplished Los Angeles-area musicians.  During this season, New West Symphony will present programs ranging from the familiar melodies of Hollywood's Silver Screen and the Great American Songbook to the pinnacle of symphonic masterworks, Beethoven's beloved Ninth Symphony. The season features New West Symphony premiere performances of works by four American women composers: Joan Tower's Fanfare for the Uncommon Woman, Jessie Montgomery's Strum, Reena Esmail's Meri Sakhi Ki Avaaz (My Sister's Voice), and a world premiere collaborative performance of Pauline Frechette's Tales of Winter. Among other works are Dvořák's Suite in A Major, "American," Sibelius' Third Symphony; Mozart's "Jupiter" Symphony; and selections from Scott Joplin's Treemonisha as well as music by Vivaldi, Vaughan Williams, Bottesini and Korngold. 
About Michael Christie 
Named Artistic and Music Director of the New West Symphony in December 2018, GRAMMY® Award-winning conductor Michael Christie is a thoughtfully innovative conductor, equally at home in the symphonic and opera worlds, who is focused on making the audience experience at his performances entertaining, enlightening, and enriching. Deeply committed to bringing new works to life, he has championed commissions by leading and emerging composers alike. 
Christie has served as Music Director of the Phoenix Symphony (2005-2013) and Brooklyn Philharmonic (2005-2010), and as Chief Conductor of the Queensland Orchestra (2001-2004) in Australia. He has also guest conducted the Los Angeles Philharmonic, National Symphony Orchestra, Civic Orchestra of Chicago, Rochester Philharmonic Orchestra, Rhode Island Philharmonic, and the Symphonies of Dallas, St. Louis, Atlanta, Houston, Minnesota, Oregon, Indianapolis, Cincinnati, and Santa Rosa. European engagements have included leading the Rotterdam Philharmonic, DSO Berlin, Orchestre National de Lille, Swedish and Netherlands Radio Symphony, City of Birmingham Symphony, NDR Hannover Orchestra and the Czech Philharmonic. Christie also enjoys a strong profile in Australia, where he has conducted the Sydney Symphony, Tasmanian Symphony, Opera Queensland, and the Western Australian Symphony in Perth. 
For further information, visit michaelchristieonline.com and follow him on Facebook, Twitter, Instagram and YouTube.