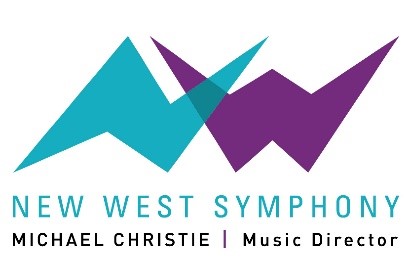 Contact:
Rebecca Roling
rroling@newwestsymphony.org
(805) 469-1496
Grammy-Nominated Violinist Philippe Quint
Returns to New West Symphony
Mikhail Agrest, Guest Conductor
Los Robles Master Chorale Joins the Orchestra for Alexander Nevsky
[Oxnard and Thousand Oaks, CA – April 17, 2019] – New West Symphony presents its final concert of the season, Russian Troika, on Saturday May 4, 2019 at 7:30pm at Thousand Oaks Civic Arts Plaza and Sunday May 5, 2019 at 3:00pm at Oxnard Performing Arts Center. The all-Russian program, led by guest conductor Mikhail Agrest, includes the return of the multiple Grammy-winning violinist Philippe Quint in Peter Ilyich Tchaikovsky's Violin Concerto. The program opens with lively and tuneful Overture from Alexander Borodin's opera Prince Igor. The Symphony is joined by the Los Robles Master Chorale for the final work of the season: Sergei Prokofiev's powerfully evocative score to Sergei Eisenstein's movie Alexander Nevsky.
Of Quint's critically acclaimed recording of Tchaikovsky's Violin Concerto, Gramophone Magazine wrote, "With his golden tone and rock-solid technique, Quint gives a commandingly articulate display."
Quint made his debut on Warner Classics with the release of his latest album Chaplin's Smile, a collection of Charlie Chaplin songs newly arranged for violin and piano bringing awareness to the little known fact that Chaplin was composer of most of the music in his iconic films. Chaplin's Smile features Philippe Quint accompanied by pianist Marta Aznavoorian and joined on two tracks by Quint's friend and frequent collaborator, violinist Joshua Bell. Autographed CDs will be for sale at the concerts' intermissions.
Program Information
New West Symphony Presents Russian Troika
Saturday, May 4, 2019 at 7:30pm
Thousand Oaks Civic Arts Plaza
2100 Thousand Oaks Blvd | Thousand Oaks, CA 91362
Sunday, May 5, 2019 at 3:00pm
Oxnard Performing Arts Center
800 Hobson Way | Oxnard, CA 93030
Tickets: $30-120
Program:
Borodin | Overture to Prince Igor
Tchaikovsky | Violin Concerto in D Major
Prokofiev | Alexander Nevsky
Mikhail Agrest, guest conductor
Philippe Quint, violin
Taylor Raven, mezzo-soprano
Los Robles Master Chorale (Lesley Leighton, director)
About Philippe Quint
Multiple Grammy Award-nominated violinist Philippe Quint has established himself as one of the leading violinists of his generation. In demand around the world, he regularly appears at venues ranging from the Gewandhaus in Leipzig to Carnegie Hall in New York and at the most prestigious music festivals such as Verbier, Colmar, Hollywood Bowl and Dresden Festspiele. BBC Music Magazine recently described Quint as "truly phenomenal."
BBC Music Magazine described Chaplin's Smile as "sweetly lyrical music that wears its heart on its occasionally tattered sleeve." Album Trailer: http://bit.ly/ChaplinEPK.
More info at www.philippequint.com
About New West Symphony
The New West Symphony is an esteemed performing arts organization that attracts diverse, capacity audiences to experience and celebrate the transformative power of live symphonic music in Ventura and Los Angeles counties. Led by a visionary music director, GRAMMY® -Award winner Maestro Michael Christie, it serves as a growing hub for music appreciation and education sustained by robust financial support and community resources.
The New West Symphony orchestra includes some of the world's most famous and accomplished musicians. Our tenured orchestra members have appeared as soloists with the finest orchestras, are GRAMMY-nominated artists themselves, and can be heard on almost any film soundtrack you can imagine, from Black Panther to Jurassic Park and Star Wars to La La Land. New West Symphony performs exceptional music, exceptionally close.
For more information visit https://www.newwestsymphony.org and follow them on Facebook at www.facebook.com/newwestsymphony.
Press Contact: Rebecca Roling, New West Symphony
805.469.1496 | rroling@newwestsymphony.org
#     #     #