New West Symphony returns to the stage to present our dynamic 28th season of masterpieces and entertaining newer works, alongside GRAMMY Award-winning Artistic and Music Director Michael Christie and internationally-renowned guest artists. Revel in the talents of up-and-coming conductor Enluis Montes Olivar, cellist Ifetayo Ali-Landing, charming pianist Sean Chen, and other special guest artists.
Returning this season for families and holiday celebrants is our annual December performance of wintertime and holiday masterworks. Winter Spectacular features recording phenomenon and star of stage and screen, Sam Harris. From the music of Debussy to Tchaikovsky, you won't want to miss this budding holiday tradition.
Season highlights include:
A live performance of Philharmonia Fantastique: The Making of the Orchestra, a new fantastical combination of the orchestral music composed by GRAMMY® Award-winning composer Mason Bates and animated/live action film. 
Binging on Mozart is a delightful selection of chamber, orchestral, operatic, and solo works curated from over 600 of Mozart's compositions. Our season finale is Beethoven to Brubeck, featuring the photography of Ansel Adams set to the music of late jazz great Dave Brubeck and his son Chris Brubeck. Beethoven's immortal Symphony No. 5, the work that forever changed music, closes out this incredible season.
Thousand Oaks Subscriptions
Select 8, 6, or 4 concert "Choose your own" package here
Select 8, 6, or 4 concert "Choose your own" package here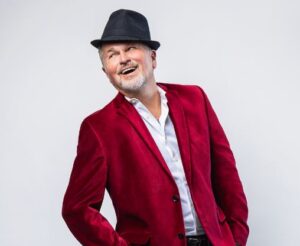 December 3, 2022 in Thousand Oaks
December 4, 2022 in Camarillo
Michael Christie, conductor
Sam Harris, host and guest artist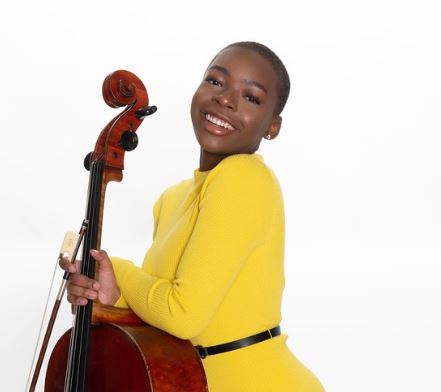 Ifetayo Ali-Landing, cellist
January 28, 2023 in Thousand Oaks
January 29, 2023 in Camarillo
Enluis Montes Olivar, guest conductor
Ifetayo Ali-Landing, cello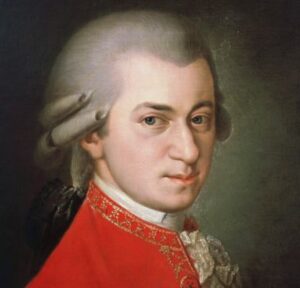 April 15, 2023 in Thousand Oaks
April 16, 2023 in Camarillo
Michael Christie, conductor
Soloists from New West Symphony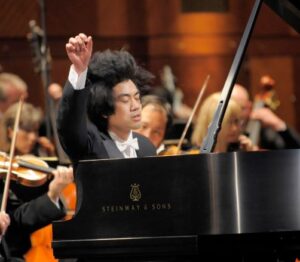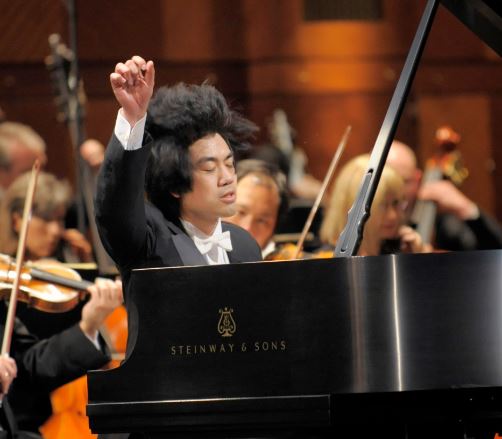 September 9, 2023 in Thousand Oaks
September 10, 2023 in Camarillo
Michael Christie, conductor
Sean Chen, piano
Special Add-On Concerts for 8 Concert Series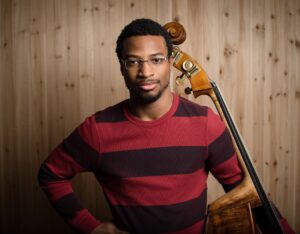 Xavier Foley, double bass
October 1, 2022 in Thousand Oaks
October 2, 2022 in Camarillo
Michael Christie, conductor
Xavier Foley, double bass
Hermanos Herrera, guest ensemble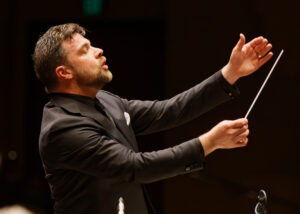 Michael Christie, conductor
November 19, 2022 in Thousand Oaks
November 20, 2022 in Camarillo
Michael Christie, conductor
Saili Oak, Hindustani soprano
Ann Toomey, soprano
Courtnery Jamison, mezzo soprano
Casey Candebat, mezzo soprano
Craig Irvin, baritone
Pepperdine University Choral Ensembles
California Lutheran University Choral Ensembles
Arete Vocal Ensemble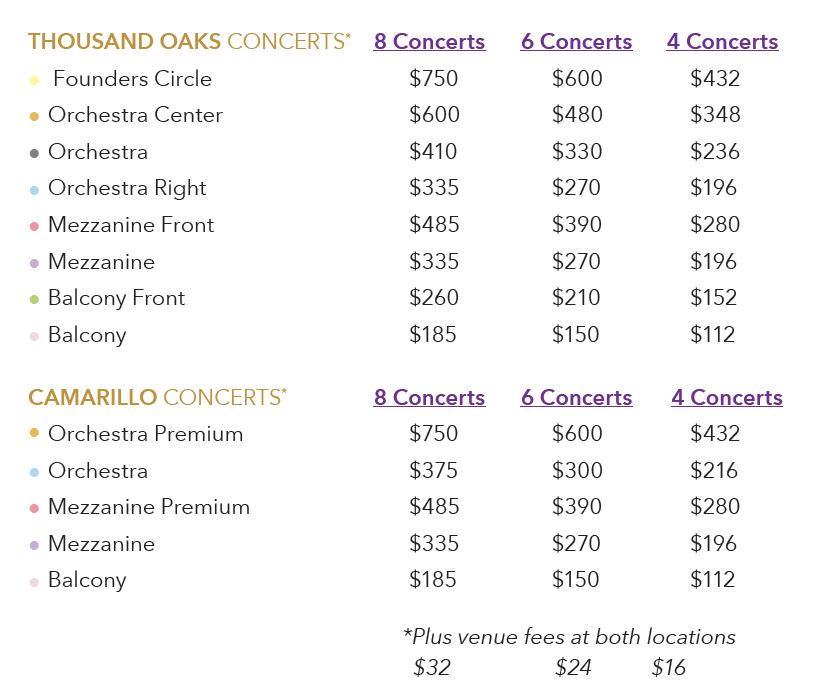 ALL SATURDAY CONCERTS – 7:30 PM
THOUSAND OAKS CIVIC ARTS PLAZA
2100 Thousand Oaks Blvd, Thousand Oaks, CA 91362
ALL SUNDAY CONCERTS – 3:00 PM
RANCHO CAMPANA PERFORMING ARTS CENTER
4235 Mar Vista Drive, Camarillo, CA 93010
With Thanks to Our 2022-2023 Season Sponsors:
Grandioso Season Sponsor
John Hammer
Bravura Season Sponsor
John Shwope and Karen Dean Fritts, Ph.D.
Largo Season Sponsors
In loving memory of Cyril Reed Collett
Karen and Dr. Paul Finkel
Nancy Israel
Crescendo Season Sponsor
Fran Elson in memory of my beloved life partner, Ed Elson
Barbara Meister
Angelique Friend, Probate Services, Inc.
Corporate Season Sponsors
Home Helpers Home Care
The New West Symphony gives special thanks to these Government, Business, Corporate, Family, and Private Foundations who KEEP OUR MUSIC ALIVE. These gifts help us sustain and grow the highest quality of live classical music in the region:
California Arts Council
The Colburn Foundation
City of Thousand Oaks
TO Arts
City of Agoura Hills
These gifts work year-round to bring music education into the lives of young people in our communities:
City of Ventura
Partners in Music Learning, a program of the LA Phil
Smith-Hobson Foundation
City of Camarillo
The Rosalinde and Arthur Gilbert Foundation
Meadowlark Service League
D'Addario Foundation
Limoneira Foundation
The New West Symphony inspires passion for symphonic music through live performances and educational initiatives that engage and enrich our diverse audiences. 
Programs and artists subject to change.