A TOUR OF CHINA
Symphony Concert and Cultural Festival
In Partnership With: the Conejo Chinese Cultural Association, Camarillo Kung Fu and Lion Dance Association, and Pacific Pearl Music Association (PPMA)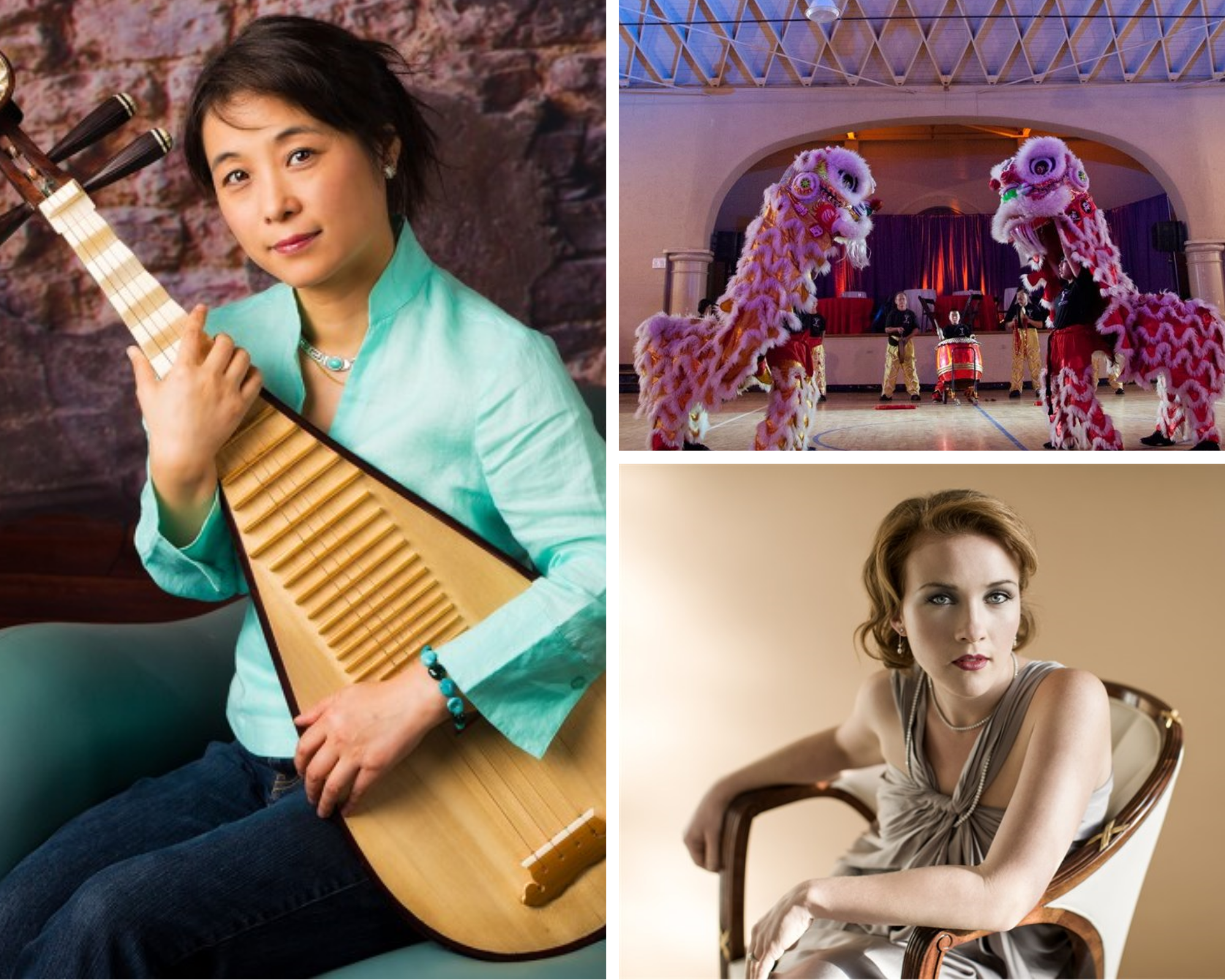 AVAILABLE NOW ON DEMAND FOR ANYTIME VIEWING, THROUGH SEPTEMBER 30, 2021.
New West Symphony's Global Sounds. Local Cultures season continues with A Tour of China, a celebration of Chinese New Year and the Spring Lantern Festival with the world's premier pipa virtuoso and leading ambassador of Chinese music, Wu Man, multi-GRAMMY winning mezzo-soprano Sasha Cooke, and master of erhu Hong Wang. New West's multimedia celebration will explore music of Wu Man, Tan Dun, Mahler, Beethoven and some traditional arrangements.
A TOUR OF CHINA
MICHAEL CHRISTIE, CONDUCTOR,
The Glywn and Ruth Chase Music Director
WU MAN, Pipa
SASHA COOKE, Mezzo Soprano
DANIEL VNUKOWSKI, Piano
HUA YANJUN Ah Bing: Moon Reflecting in the Second Spring
TAN DUN: Concerto for String Orchestra and Pipa
BACH: Well-Tempered Clavier, Prelude C-sharp Minor
BEETHOVEN: String Quartet Op. 74 ("Harp")
Poco Adagio, Allegro; Arranged by Fernando Arroyo
MAHLER/SCHOENBERG: Das Lied von der Erde (The Song of the Earth)
2. Der Einsame im Herbst (The Lonely One in Autumn)
4. Von der Schönheit (Of Beauty)
WU MAN: Two Chinese Paintings: II. Silk and Bamboo
LION DANCE | Traditional
NEW EVENT ADDED! Reception with Wu Man and Michael Christie will follow immediately after the concert.
A Concert Passport, including the concert plus complementary content to enrich your experience, is $25 per household.
An All Access Season Passport to our season of 8 cultural festivals is $160 (a 20% savings).
Along with the symphony concert,  Season and Concert Passport holders enjoy access to companion cultural festival programs for further immersion into the music, the artistry, and the culture that inspired our concert.
AVAILABLE NOW ON DEMAND FOR ANYTIME VIEWING, THROUGH SEPTEMBER 30, 2021.
A Tour of China Symphony Concert
Programs Included with Your Concert Passport:
Pre Concert Talk with David Ravetch
The New West Symphony's pre-concert talk features UCLA Senior Lecturer, David Ravetch, who explores the music presented in the "A Tour of China" concert in an informative, audience-friendly format. 
Culture Insights
In Culture Insights, the New West Symphony joins the Conejo Chinese Cultural Association and the Pacific Pearl Music Association and its Thousand Oaks Chinese Folk Ensemble and Thousand Oaks Dance Ensemble in celebration of Chinese New Year. The program offers insights into contributions made by Chinese Americans to California's culture; demonstrations of traditional instruments; and discussions about history, arts and music with special guests including Wu Man, pipa virtuoso and leading ambassador of Chinese music. Lunar New Year falls on Friday, February 12, 2021, and celebrations culminate with the Lantern Festival on February 26, 2021.
New West Symphony Partners for Culture Insights:
Pacific Pearl Music Association (PPMA) was established in 2009 as a non-profit organization. Its mission is to enrich and nurture the community through music performance and education. PPMA has three sub-groups: Yangsheng Choir (YSC), Thousand Oaks Chinese Folk Ensemble (TOCFE) and Thousand Oaks Dance Ensemble (TODE). The members come from different professions and backgrounds. Each sub-group practices at least twice a month and serves the community throughout the year. PPMA actively participates in community events in the Greater Los Angeles area.
Conejo Chinese Cultural Association provides support for Chinese school, educational activities and sponsors cultural activities such as Chinese new year celebration and other Chinese fellowship activities. It engages and nurtures members and families by providing news, communication and literature in Chinese.
Meet the Artists
This online edition of Meet the Artists is an expansion of a longstanding New West Symphony tradition that breaks the barrier between the stage and audience seats. Enjoy a combination of biography, artistry and insight into an artist's process and talent. The guests of the Meet the Artists program include pipa virtuoso and leading ambassador of Chinese music, Wu Man; GRAMMY-winning soprano, Sasha Cooke; erhu master, Hong Wang; and New West Symphony violinists, Nan Ying and Yin Jiang, who offer valuable insights into the legacy of their father, Chinese composer Yan Jiang.
Wu Man/Hong Wang: Dance of the Golden Dragon 金蛇狂舞x
Wu Man/Hong Wang: The Red River in the Sunset 傍晚的红河
Questions? Call us at 805.497.5880/866.776.8400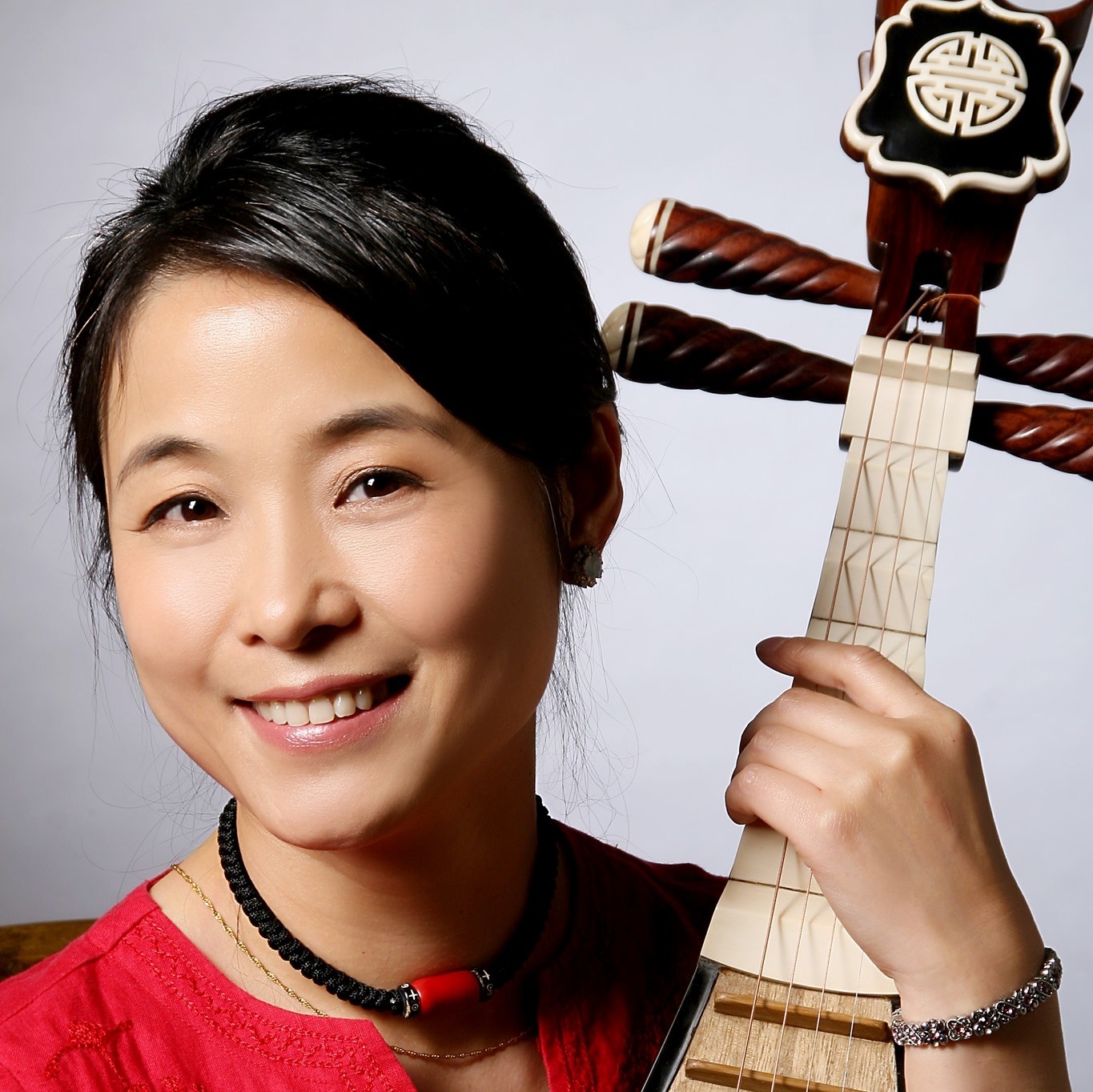 Recognized as the world's premier pipa virtuoso and leading ambassador of Chinese music, Wu Man has carved out a career as a soloist, educator, and composer giving her lute-like instrument—which has a history of over 2,000 years in China—a new role in both traditional and contemporary music. Through numerous concert tours she has premiered hundreds of new works for the pipa, while spearheading multimedia projects to both preserve and create awareness of China's ancient musical traditions. Her efforts were recognized when she was named Musical America's 2013 "Instrumentalist of the Year," marking the first time this prestigious award has been bestowed on a player of a non-Western instrument.
THANK YOU TO OUR SPONSORS
TOUR OF CHINA IS SPONSORED BY
FORTISSIMO FESTIVAL SPONSORS
Karen Dean Fritts Ph. D & John Shwope
GRANDIOSO SEASON SPONSOR
John Hammer
Barbara Barnard Smith Fund for World Musics and Ventura County Community Foundation
CORPORATE SEASON SPONSOR
Home Helpers Home Care
LARGO SEASON SPONSOR
Karen & Dr. Paul Finkel
CRESCENDO SEASON SPONSORS
Susan Burgos
Fern & Dr. Arnold Heyman
Join us for Tour of China or enjoy all 8 cultural festivals this season! Prices are per-household and include online premieres and on-demand for 'anytime viewing' through September 30, 2021.