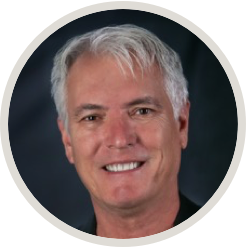 Dr. Wyant Morton is Professor of Music at California Lutheran University and is in his 31st year as conductor of the Cal Lutheran Choral Ensembles, which includes the Cal Lutheran Choir, Cielo (treble choir), and Areté Vocal Ensemble–a chamber choir he founded in 2009 comprised of alumni, faculty and local professional level singers. He served as Chair of the Music Department from 1998-2013 and 2018-2019.
In recent seasons, Morton has prepared the Cal Lutheran Choral Ensembles for performances with the New West Symphony (Beethoven's 9th Symphony in 2022, A Mid-Summer Night's Dream by Felix Mendelssohn in 2019 with Michael Christie, Leonard Bernstein On Stage in 2017 with John Mauceri, Gloria by Francis Poulenc in 2017 with Kynan Johns, The Planets by Gustav Holst in 2016 and Daphnis et Chloé in 2015 with Marcelo Lehninger). This season, Morton prepares the newly formed New West Symphony Chorus for performances of music from Mozart's Requiem.
In 2012-13, Morton conducted concerts with Areté Vocal Ensemble in collaboration with the Los Angeles Philharmonic's Minimalist Jukebox Festival curated by composer John Adams, and the Los Angeles Opera's Britten 100/LA Festival, commemorating the centenary of composer Benjamin Britten. In 2017-18 Areté again collaborated with the Los Angeles Opera in the Leonard Bernstein Centenary.
Other highlights in Morton's career have been conducting New Music Concerts at Cal Lutheran which he helped start in 2003. A memorable concert brought award winning composer and then Music Director of the Los Angeles Philharmonic, Esa-Pekka Salonen, to Thousand Oaks. The concert culminated with Morton conducting Salonen's Five Images After Sappho, a performance the Los Angeles Times called "persuasive". Morton has conducted similar concerts with Pulitzer Prize winning composers Henry Brant, Steven Stucky and David Lang. He has also collaborated with composers Libby Larsen and Morten Lauridsen; and Grammy Award winners Eric Whitacre (composer), Hila Plitmann (soprano), and Gloria Cheng (pianist).