The New West Symphony has served our community for 25 years with the highest quality of live classical music and music education in the region. Until we meet again in the concert halls, the New West Symphony will continue to reach audiences in imaginative ways.

Join with us today so we can be there for you tomorrow.
Thank you for your support!
The New West Symphony inspires passion for symphonic music through live performances and educational initiatives that engage and enrich our diverse audiences.
Individuals, local businesses and corporations keep our music alive.  Supporting the New West Symphony with a gift or sponsorship helps us sustain and grow the highest quality of live classical music and music education in the region. Please consider making your gift today.
Sponsorships for the New West Symphony provide members of our local community with a fun way to be recognized for their leadership and support of our work.  Our local business community recognizes that the arts play a strong role in fostering economic development and quality of life.  Both businesses and individuals will find that sponsoring a concert provides an outstanding opportunity for community awareness, and can assist your efforts in business development and employee and client appreciation.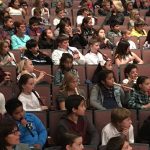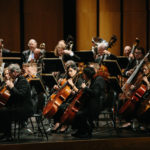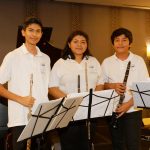 Adopt-A-Musician connects you with your favorite instrument or musician of the orchestra. Benefits of giving include the opportunity to meet with your adopted musician, invitations to private rehearsal receptions and exclusive events where you can mingle with your adopted musician.
New West Symphony works year-round to bring music education into the lives of young people in our communities. Our programs are designed to inspire passion for music through interactive live performances and music education programs that enrich the lives of young audience members and young musicians.
Make your secure donation today by clicking on the Donate button.
Or call our office at
(805) 497-5800