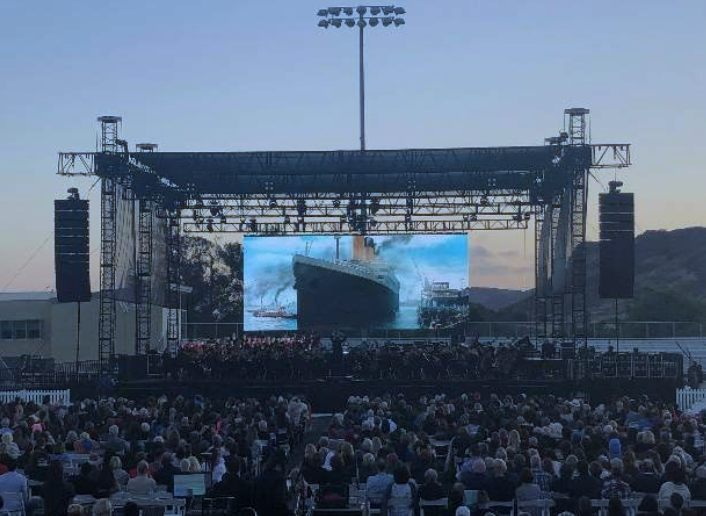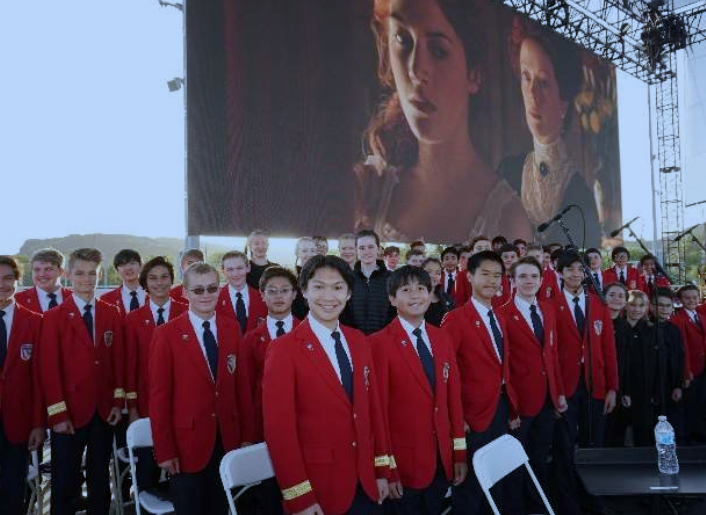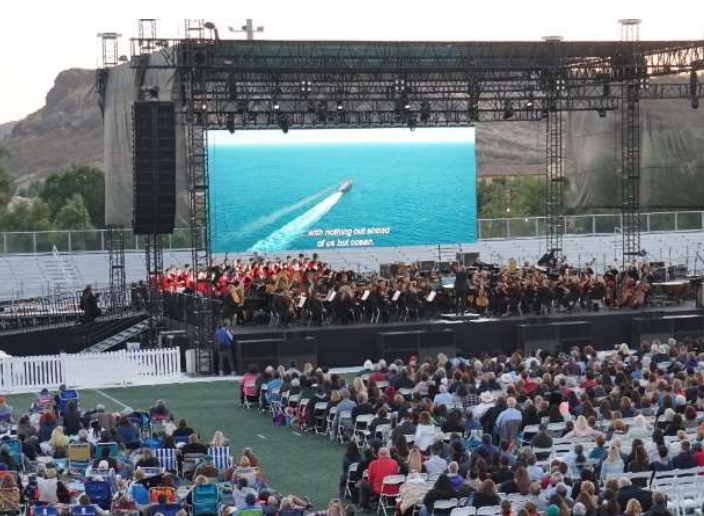 NWS will launch the first annual Summerfest weekend where we aim to host a program similar to:
Friday: Latin night featuring top artists

Saturday: Headliner from mainstream pop or rock accompanied by the NWS Orchestra

Sunday: Movie night with the NWS Orchestra
Community engagement activities we hope to include:
Student engagement from area schools and Moorpark College

Laby Harmony Project of Ventura County performance

NWS Music Van experience

Popular food trucks and food booths from local restaurants
WANT TO BECOME A SPONSOR FOR SUMMERFEST 2023?
To learn more about sponsorship opportunities contact:
Patricia Jones
Director of Special Projects
pjones@newwestsymphony.org
(805) 435-2775
New West Symphony is powered by sponsors, media partners and donors and we are so grateful and thank you for your consideration!
Sponsorship Levels
Be a part of New West Symphony's Summerfest as a sponsor!
Presenting Sponsor benefits include: speaking from stage, listed as NWS Season Sponsor, onsite signage for all festival days, main stage, and event wrap, VIP reception tent sponsor & access, and event swag/product placement

VIP dinner table for 10

Meet and greet with stars

Inaugural souvenir for guests

Name recognition on website, social media, Summerfest emails, and full page print ad in program

Ticket package, VIP experience, and parking for 25 guests
Presenting Sponsor benefits include: onsite signage for all festival days, main stage, and event wrap, VIP reception tent sponsor & access, and event swag/product placement

Limited number of opportunities available for name recognition for individual festival days

VIP dinner table for 10

Meet and greet with stars

Inaugural souvenir for guests

Name recognition on website, social media, Summerfest emails, and full page print ad in program

Ticket package, VIP experience, and parking for 20 guests
Presenting sponsor benefits include: Onsite signage for all festival days, main stage, and event wrap, VIP reception tent sponsor & access, and event swag/product placement

Limited number of opportunities available for name recognition for individual festival days

VIP dinner table for 10

Meet and greet with stars

Inaugural souvenir for guests

Name recognition on website, social media, Summerfest emails, and full page print ad in program

Ticket package, VIP experience, and parking for 15 guests
Sponsor benefits include: recognition from main stage and event wrap, VIP reception tent access, and event swag/product placement

Limited number of opportunities available for name recognition for individual festival days

VIP dinner table for 10

Meet and greet with stars

Inaugural souvenir for guests

Name recognition on website, social media, Summerfest emails, and full page print ad in program

Ticket package, VIP experience, and parking for 12 guests
Sponsor benefits include: VIP reception tent access and event swag/product placement

Limited number of opportunities available to sponsor headliners, music director, wine & beer garden, or food court areas

VIP dinner table for 10

Meet and greet with stars

Inaugural souvenir for guests

Name recognition on website, social media, Summerfest emails, and full page print ad in program

Ticket package, VIP experience, and parking for 10 guests
Limited number of opportunities available to sponsor high traffic festival areas such as Water Station, Rest & Relaxation, or Kids Zone areas

VIP dinner table for 10

Meet and greet with stars

Inaugural souvenir for guests

Name recognition on website, social media, Summerfest emails, and half page print ad in program

Ticket package, VIP experience, and parking for 8 guests
Limited number of opportunities available to sponsor high traffic festival areas such as the Rest & Recharge Station

VIP dinner table for 4

Meet and greet with stars

Inaugural souvenir guests

Name recognition on website, social media, Summerfest emails, and half page print ad in program

Ticket package, VIP experience, and parking for 6 guests
Limited number of opportunities available to sponsor high traffic festival areas such as the 360 photo booth

VIP dinner table for 4

Meet and greet with stars

Inaugural souvenir guests

Name recognition on website, social media, Summerfest emails, and 1/4 page print ad in program

Ticket package, VIP experience, and parking for 4 guests
Limited number of opportunities available to sponsor high traffic festival areas such as custom activation station, corporate booth, or event info booth

VIP dinner table for 2

Meet and greet with stars

Inaugural souvenir guests

Name recognition on website, social media, Summerfest emails, and listing in print ad in program

Ticket package, VIP experience, and parking for 2 guests