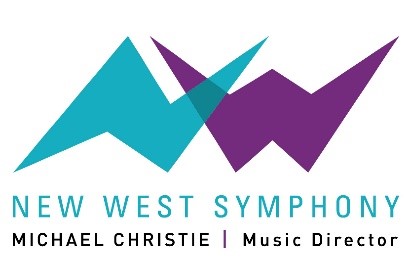 FOR IMMEDIATE RELEASE:
Ross Goldberg
ross@kevinross.net
818-597-8453
September Events from the New West Symphony League Focus on the 

Restorative Power of Music to Help Lift Spirits During Stressful Times
(THOUSAND OAKS, Calif. – Sept. 8, 2020) — Two online events that focus on the restorative power of music to help lift spirts and spread happiness are being presented later this month by the New West Symphony League. The Sept. 22 and 30 virtual events are part of the leagues highly acclaimed "Pleasure of Your Company" series, which for 14 years has helped bring people together through an eclectic mix of programming and interests.
On Sept. 22, LA Opera's Steve Kohn will host an interactive presentation displaying "the power of operatic music to lighten our emotional and spiritual burdens during these challenging times." The presentation, presented with humor and in a context appropriate for all audiences, will include music from the LA Opera's past and upcoming seasons, the sharing of some of opera's most iconic pieces and a live performance by soprano Alaysha Fox.
On Sept. 30, the "Pleasure of Your Company" event will explore the unique ways that music impacts minds and bodies and how people can use music as a personal resource. Part experiential and part informational, this event will also focus on how distinct musical elements are being used to promote wellness in local communities, from convalescent homes to the Laby Harmony Project, which inspires and teaches music to children from underprivileged communities in Ventura County.
Both September events run from 7-8 p.m. and will be hosted by Grammy-winner and New West Symphony Artistic and Music Director Michael Christie. Cost for each event is $25, and reservations must be made in advance at newwestsymphony.org/poyc.
New West Symphony League has been integral to the success of New West Symphony since its creation in 1995. It is comprised of dedicated music enthusiasts who participate in fundraising, assist with the symphony's numerous music education programs—such as the Music Van and Symphonic Adventures concerts—and host a series of fun and informative summer activities to support the symphony known as "Pleasure of Your Company." For more information about the league, including how to become involved, email newwestsymphonyleague@gmail.com, or call 805-435-2781.
Recently completing its 25th anniversary season, New West Symphony draws its players from the rich talent pool of accomplished Los Angeles-area musicians. Its mission is to inspire passion for symphonic music through live performances and education initiatives that engage and enrich its diverse audiences. For more information, visit NewWestSymphony.org; or connect on Facebook and Instagram.
#  #  #