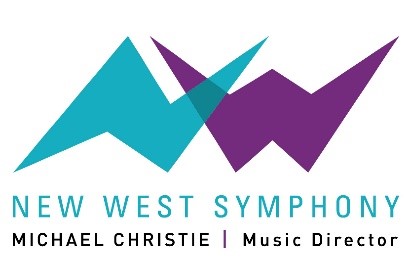 NEW WEST SYMPHONY PRESENTS
Two-time Tony nominee and television actress Laura Osnes makes west coast premiere with New West Symphony's holiday concert WINTER SPECTACULAR plus Internation Food Event "Winterfest"
Performances December 3rd and 4th, 2022
Thousand Oaks
, Camarillo
FOR IMMEDIATE RELEASE: November 21, 2022
Eileen Roberts
ERoberts@NewWestSymphony.org
626-826-8253
Thousand Oaks, CA – New West Symphony presents the first concert in their 2022/2023 Masterpiece Series, a symphonic holiday performance headlined by two-time Tony nominee and television actress Laura Osnes. Vocalist and internet sensation Chris Mann will be featured  along with Mariachi Reyes, Ukrainian ensemble Chervona Kalyna, Los Robles Children's Choir, and GRAMMY®Award-winning Music Director Michael Christie conducting. This unique concert will include holiday favorites such as "Baby, It's Cold Outside," "Winter Wonderland," and "I'll Be Home for Christmas," as well as traditional international seasonal performances and symphonic classics. 
Laura Osnes rose to stardom after winning NBC's reality tv competition "Grease: You're the One That I Want," earning her the role of Sandy in the Broadway revival of Grease at the age of 21. She quickly followed with additional starring Broadway roles such a Nellie Forbush in South Pacific, Hope Harcourt in Anything Goes, Bonnie Parker in Bonnie & Clyde (Tony-Award nomination), Cinderella in Rodgers & Hammerstein's Cinderella (Tony-Award nomination), and JuliaTrojan in Bandstand, which was professionally filmed and released in movie theaters via Fathom Events. Osnes has charmed audiences across the nation in the Hallmark Channel original movies "Christmas in Tahoe" (2021), "Raise a Glass to Love" (2021), "One Royal Holiday" (2020), "A Homecoming For the Holidays"(2019), and "In the Key of Love" (2019). She has also appeared in the award-winning television mini-series as Shirley MacLaine in Fosse/Verdon (F/X), Dynasty (CW), and Elementary (CBS). Her crystal clear and powerful soprano voice regularly graces symphony halls and cabaret venues around the globe including filmed performances with the Mormon Tabernacle Choir, Live from the Lincoln Center (PBS), A Capitol Fourth (PBS), and The Kennedy Center Honors (CBS). In addition to hearing her voice on several original Broadway cast recordings, Laura has two solo albums and has a new release, "On The Other Side;" her debut EP in the singer-songwriter/Americana genre. 
Chris Mann's hysterical musical parody videos have dominated the internet since 2020. With over 600 million views, Mann's self-shot videos provided much-needed laughs with his smart-witted lyrics, hilarious facial expressions, and world-class vocals. Chris' parodies have been featured on news outlets all over the world including CNN, NPR, Today Show, BBC News, Vice, Funny or Die, The LA Times, The New Yorker, and were featured in the "Top 20 of 2020" and "Best of 2021" on NBC's New Year's Special, on which Chris was a commentator and also performed. Chris was a vocal competitor on "The Voice" in 2012, performing a chart-topping duet with superstar Christina Aguilera.  Mann then starred in his own concert and holiday TV specials for PBS, "Chris Mann in Concert: A Mann For All Seasons" and "Home for Christmas." He appeared as The Phantom in The Phantom of the Opera's 25th Anniversary Tour for over 700 performances. Mann has performed with the National Symphony for President Barack Obama, headlined at The John F. Kennedy Center for the Performing Arts in Washington, D.C., at New York City's famed "Christmas in Rockefeller Center" concert, and starred in his own symphony tour across the country. He is currently writing and recording his fourth studio album in Los Angeles. 
Mariachi Reyes is one of Ventura County's top professional mariachi ensembles. They will open the concert with a Las Posadas procession, commemorating the journey Joseph and Mary made from Nazareth to find Bethlehem in search of a safe refuge for the birth of their son, Jesus. Las Posadas is celebrated throughout the Western Hemisphere from Friday, December 16 to Saturday, December 24, 2022. Additionally, Mariachi Reyes will perform traditional folk songs throughout the program. Chervona Kalyna Dance Ensemble has trained for numerous years and performs regularly in Ukrainian folk dance. Their unique choreography skills, brilliantly colored costumes from various regions, and passionate energy of the Ukrainian spirit and  culture entertains audiences of all ages and nationalities. Back for their second holiday concert with New West Symphony, The Los Robles Children's Choir is a crowd-pleasing group of highly polished young singers that audiences embrace, both for their talent and musicianship. 
"This is truly a concert with something for everyone," says New West Symphony CEO Natalia Staneva. "We are thrilled Laura Osnes is making her west coast symphonic debut with us, and this is Chris Mann's first concert performance in Thousand Oaks.  Laura will forever be remembered as the enchanting Tony-nominated Cinderella from Rodgers & Hammerstein's Cinderella, and the audience will have the unique opportunity to hear Laura recreate one of her iconic songs from the show, along with beloved holiday favorites. I personally watched everything Chris Mann released on the internet during the pandemic (as did millions of others) and am excited he will be bringing his talent and personality to our stages. Our program is filled with world-class guest artists, beautiful symphonic holiday music, traditional international performances, and we think audiences will be overjoyed with the variety of what they will experience." 
Immediately before the December 3rd concert in Thousand Oaks Bank of America Performing Arts Center (BAPAC), New West Symphony will present "Winterfest" – an international food and entertainment experience in celebration of the Winter Solstice. "Winterfest" is a special fundraising holiday event to benefit New West Symphony and its education programs. Ticket holders to this separate event will enjoy holiday-inspired culinary favorites and entertainment from around the world in the decorated lobbies of BAPAC's Kavli Theater, where the concert will take place immediately following. There will be food tastings and an array of desserts from Ukraine, Mexico, Italy, and China. Attendees will be entertained by performers of these nations while visiting each food station. Holiday gifts will be available for purchase at a silent auction. It is an experiential extension of the international programming and flavor of the Winter Spectacular concert at 7:30PM. Also available is a VIP "Winterfest" ticket which includes a cocktail hour, sit-down dinner and performances, followed by a silent and live auction. There are also sponsorships available. The 2022 Honorees for "Winterfest" are Bob and Patty Biery of Thousand Oaks. The Bierys are Founders of the Alliance for the Arts (now known as TOArts). They support many nonprofits and service organizations including Rotary International, the Conejo/Las Virgenes Future Foundation, Friends of the Thousand Oaks Library, the Coney Valley Historical Society,  
Oakleaf Music Festival, National Geographic Speaker Series, and their church. The Bierys have been supporters of New West Symphony since its inception, as well as season subscribers. They participate in the "Adopt-a-Musician" program each season, and recently joined the Music Director's Circle supporting new artistic initiatives. They are being honored for their unwavering commitment to supporting the arts and music education in our community. 
 For information regarding "Winterfest," please contact Patricia Jones: 
805.435.2775 or 805.497.5800 
Winter Spectacular Tickets & Information 
Starting at $35
https://newwestsymphony.org/2022-23-season/winter-spectacular/ 
866.776.8400 
"Winterfest" Tickets & Information 
General Admission: $75 
VIP Ticket only: $275 
VIP Ticket plus Winter Spectacular concert ticket: $325 
https://newwestsymphony.org/winterfest/ 
Dates & Venues 
December 3, 2022, 7:30pm | Thousand Oaks 
Kavli Theatre, Thousand Oaks Civic Arts Center  
2100 Thousand Oaks Blvd, Thousand Oaks, CA 91362 
December 4, 2022, 3:00pm | Camarillo 
Rancho Campana Performing Arts Center  
4235 Mar Vista Dr., Camarillo, CA 93010 
About the New West Symphony  
Now in its 28th season, the New West Symphony draws its players from the rich talent pool of professional accomplished Los Angeles-area musicians.  During this season, New West Symphony will present programs ranging from GRAMMY®Award-winning composer Mason Bates' orchestra concerto with animated/live action film, to Beethoven's beloved Symphony No. 5. The season features New West Symphony performances of works by Mozart, Dave and Chris Brubeck's Ansel Adams: America, Berlioz's Symphony Fantastique, Tchaikovsky's Variations on a Rococo Theme, and guest artists such as Two-time Tony nominee Laura Osnes, Van Cliburn International Medal Winner, pianist Sean Chen, award-winning Dudamel protégé, conductor Enluis Montes Olivar, and acclaimed cellist Ifetayo Ali-Landing. 
About Michael Christie 
Named Artistic and Music Director of the New West Symphony in December 2018, GRAMMY® Award-winning conductor Michael Christie is a thoughtfully innovative conductor, equally at home in the symphonic and opera worlds, who is focused on making the audience experience at his performances entertaining, enlightening, and enriching. Deeply committed to bringing new works to life, he has championed commissions by leading and emerging composers alike. 
Christie has served as Music Director of the Phoenix Symphony (2005-2013) and Brooklyn Philharmonic (2005-2010), and as Chief Conductor of the Queensland Orchestra (2001-2004) in Australia. He has also guest conducted the Los Angeles Philharmonic, National Symphony Orchestra, Civic Orchestra of Chicago, Rochester Philharmonic Orchestra, Rhode Island Philharmonic, and the Symphonies of Dallas, St. Louis, Atlanta, Houston, Minnesota, Oregon, Indianapolis, Cincinnati, and Santa Rosa. European engagements have included leading the Rotterdam Philharmonic, DSO Berlin, Orchestre National de Lille, Swedish and Netherlands Radio Symphony, City of Birmingham Symphony, NDR Hannover Orchestra and the Czech Philharmonic. Christie also enjoys a strong profile in Australia, where he has conducted the Sydney Symphony, Tasmanian Symphony, Opera Queensland, and the Western Australian Symphony in Perth. 
For further information, visit michaelchristieonline.com and follow him on Facebook, Twitter, Instagram and YouTube. 
###