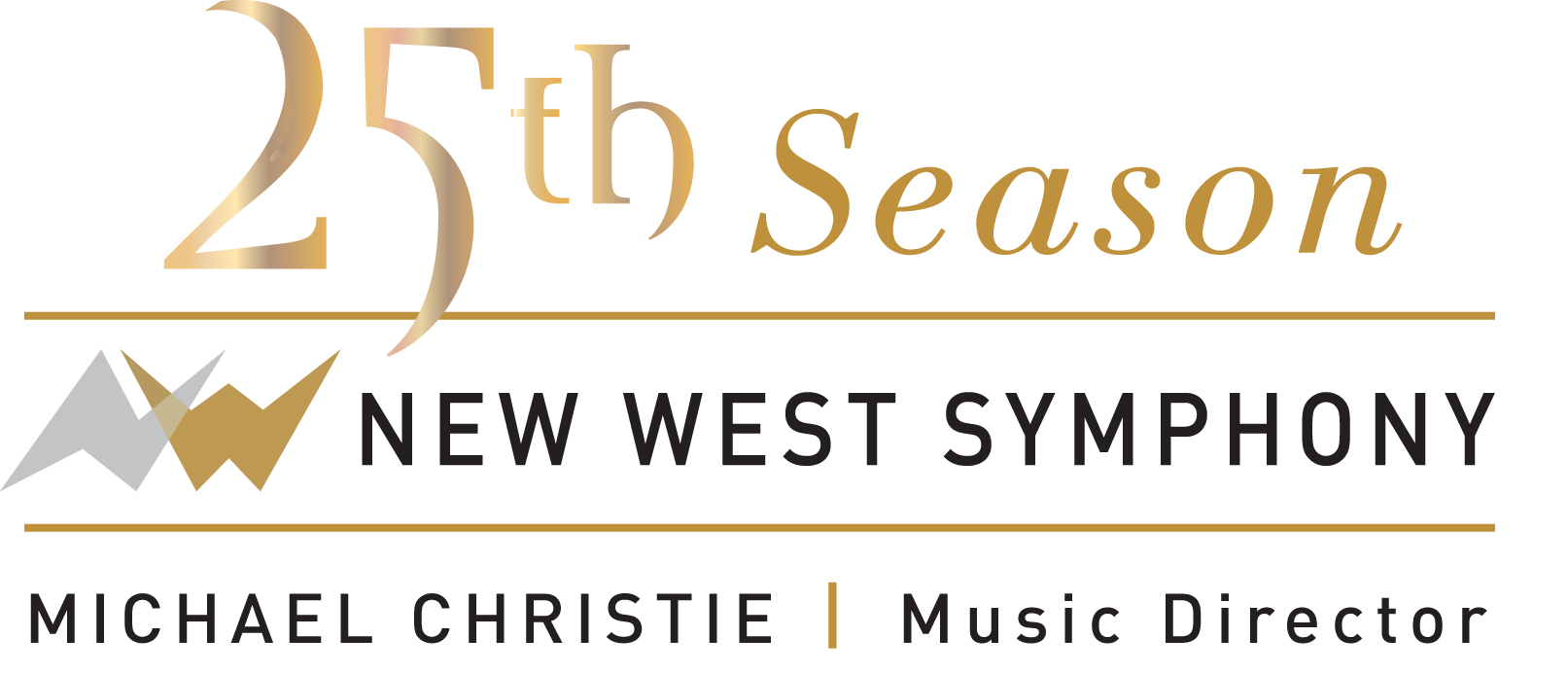 Press Contact:
Rebecca Roling
rroling@newwestsymphony.org
(805) 469-1496
New West Symphony Debuts GRAMMY-Winning Music Director Michael Christie
Christie Conducts Concerts This April 4, 2019 at The Broad Stage,
Featuring Chopin Competition Winner Yulianna Avdeeva Performing Chopin's Second Piano Concerto
April Concert Michael Christie's Debut As Music Director for New West Symphony
[Santa Monica, CA – March 25, 2019] – New West Symphony announces the debut performance of GRAMMY® Award winner Michael Christie as the Symphony's new Music Director, on April 4, 2019 at The Broad Stage in Santa Monica. Appointed in December 2018, Christie's inaugural season coincides with New West Symphony's 25th anniversary. Next week's concert features Chopin Piano Competition winner Yulianna Avdeeva along with works from Schumann and Mason Bates, with whom Christie recently won a GRAMMY Award.
"I've been looking forward to conducting the New West Symphony's April concert, where I am proud to take the podium as your orchestra's new Music Director," said Christie. "It is a great honor to have been selected to be the creative voice for New West Symphony, and to lead this extraordinarily talented orchestra."
Christie recently won a GRAMMY Award for a recording of his performance of the contemporary opera, "The (R)evolution of Steve Jobs" about the infamous founder of Apple Computers. The opera was composed by Mason Bates with a libretto by Mark Campbell, and Christie selected another of Bates' works to be performed at the Symphony's April concert. "Garages of the Valley" imagines the energy that surrounded the famous garage workshops that incubated some of the world's largest companies today, such as Apple, Hewlett-Packard and Intel.
The Symphony's 25th Anniversary Season launches June 22, 2019 with "TITANIC – LIVE!," the OSCAR® winning hit film with live orchestra, performed by New West Symphony at the William Rolland Stadium on the campus of California Lutheran University.
CONCERT DETAILS
WHAT:
Indescribable Beauty
Bates | Garages of the Valley
Chopin | Piano Concerto No. 2
Schumann | Symphony No. 4
WHEN/WHERE:
Thursday April 4, 2019 | 7:30pm | The Broad Stage in Santa Monica
WHO:
Michael Christie, music director
Yulianna Avdeeva, piano
TICKETS: Tickets $30-$96, available at https://newwestsymphony.org/2018-2019-masterpiece-series/indescribable-beauty/
TITANIC-LIVE!
WHAT:
The Oscar-winning film with Live Orchestra
Performed by New West Symphony
WHEN/WHERE:
Saturday June 22, 2019 | 7:30pm | William Rolland Stadium on the campus of California Lutheran University
Festival doors open at 5:00pm with a beer garden, food trucks and picnic areas.
TICKETS:
Tickets $25 – $175, available at https://newwestsymphony.org/home/titanic-live/
About Michael Christie
Christie joined New West Symphony as Music Director in December, 2018, and will be launching the organization's 25th season in 2019/2020. Christie's conducting career, spanning more than 20 years, has included Minnesota Opera, where Christie led 24 productions over eight years, six seasons as its first-ever Music Director (2012-2018), Music Director of the Phoenix Symphony (2005-2013) and Brooklyn Philharmonic (2005-2010), and as Chief Conductor of the Queensland Orchestra (2001-2004) in Australia, as well as guest appearances leading the Los Angeles Philharmonic, National Symphony Orchestra, Civic Orchestra of Chicago, and Rochester Philharmonic Orchestra. Christie's many European engagements have included leading the Rotterdam Philharmonic, DSO Berlin, Orchestre National de Lille, Swedish and Netherlands Radio Symphony, City of Birmingham Symphony, NDR Hannover Orchestra and the Czech Philharmonic.
Christie lives in the Twin Cities with his wife, Alexis, a physician, and their two children.
About New West Symphony
The New West Symphony is an esteemed performing arts organization that attracts diverse, capacity audiences to experience and celebrate the transformative power of live symphonic music in Ventura and Los Angeles counties. Led by a visionary music director, Maestro Michael Christie, it serves as a growing hub for music appreciation and education sustained by robust financial support and community resources.
The New West Symphony orchestra includes some of the world's most famous and accomplished musicians. Our tenured orchestra members have appeared as soloists with the finest orchestras, are GRAMMY®-nominated artists themselves, and can be heard on almost any film soundtrack you can imagine, from Jurassic Park and Star Wars to La La Land. New West Symphony performs exceptional music, exceptionally close.
For more information visit http://www.newwestsymphony.org and follow them on Facebook at www.facebook.com/newwestsymphony.
# # #