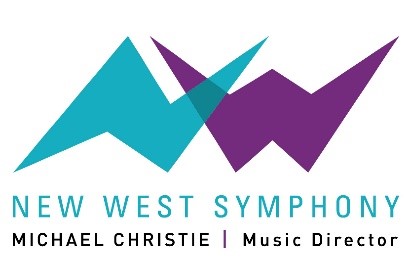 FOR IMMEDIATE RELEASE:
Ross Goldberg
ross@kevinross.net
818-597-8453, x- 1
Laby Harmony Project of the New West Symphony
Celebrates Tenth Anniversary With April 18 Festivities
Honoring Students and Teaching Artists
Project Provides a "Steady Rock" Within the Storm of the Pandemic Through Free Music
Education and Confidence Building for K-12 Students in Under-Resourced Communities
(THOUSAND OAKS, CA) – March 22, 2021 – The Laby Harmony Project of the New West Symphony will hold a special celebration on April 18 to commemorate its first decade of making a meaningful difference in the lives of local children. Local residents are invited to join the heartwarming virtual event which will pay tribute to the students and the teaching artists who provide over 2,000 hours of training each year to help to make this program possible.
The Laby Harmony Project is currently providing musical opportunity and pathways to musical success to more than 160 children in under resourced communities in Ventura. It does this by engaging these K-12 students in a multi-year continuum of rigorous after-school music training which has been shown to promote the healthy growth and development of children. All of the program's components — – the instruments, the instruction, the books and all that goes with it — is free and funded by the New West Symphony and its generous donors.
"Through offering tuition-free, long-term, and high-quality musical opportunity, Harmony builds social equity and that results in a stronger, healthier, and more musically engaged community," says Harmony Project Director Anne Case. "This special celebration will pay tribute to our student musicians and tell the story of the program's decade of making a meaningful difference in the lives of so many. It will also feature special student collaborative projects that are sure to tug at your heartstrings."
During this year of the pandemic, the program quickly pivoted to bring classes online and create equitable access to "live" educational experiences. It also increased its scope of programming to integrate arts and wellbeing workshops into its curriculum. In doing so it has offered its students meaningful opportunities for personal and musical growth through an array of virtual weekly classes and workshops via Zoom: small group instrument lessons, a variety of electives, and large group classes are all offered online.
"For many students these programs have been a steady rock within the storm of the pandemic and will serve as the scaffolding on which their futures will be built," says Case. "As we slowly emerge from this healthcare crisis, the Laby Harmony Project is one activity that can brighten our spirits and the April 18 celebration has been designed with that in mind."
The 10-year celebration will be held at noon on April 18. Further information regarding tickets and sponsorship opportunists that are available can be obtained here or by contacting Stephanie Wilson at 805-435-2775 or swilson@newwestsymphony.org
Funding for the celebration comes from the support of generous donors including Diane and Peter Goldenring and John Hammer. The Laby Harmony Project is funded by Jordan Laby, Bona and Larry Press, Frances and Richard Bohn, Howard Banchik, and many other generous donors. Foundation sponsorship comes from the California Arts Council, the City of Ventura and Bank of America Foundation.
Now in its 26th season, the New West Symphony draws its players from the rich talent pool of accomplished Los Angeles-area musicians and performs under the artistic direction of GRAMMY-winner Maestro Michael Christie. Its mission is to inspire passion for symphonic music through live performances and education initiatives that engage and enrich its diverse audiences. The symphony is currently in the midst of its highly-acclaimed "Global Sounds, Local Cultures" season of eight "mini festivals" created in response to COVID-19 related restrictions and the symphony's strong commitment to keep the beauty and healing power of music alive during these unprecedented times. For more information, visit NewWestSymphony.org; or connect on Facebook and Instagram.
# # #