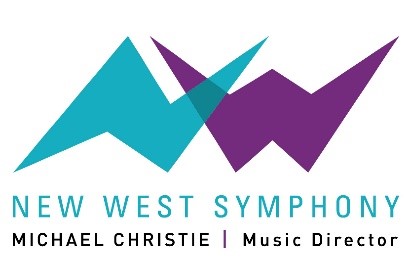 NEW WEST SUMMERFEST 2023 Added Legendary Rock Musicians
playing their original mega-hits
Surprise Guest Artists
Eileen Roberts 
626.826.8253
eroberts@newwestsymphony.org

June 21, 2023
FOR IMMEDIATE RELEASE
Thousand Oaks, CA — Longtime lead vocalist of Santana Alex Ligertwood will join Jason Scheff and his show "Chicago Nights" at Summerfest 2023, New West Symphony's inaugural summer outdoor music festival, scheduled June 24th and 25th at (and in partnership with) Moorpark College. Also added to the artist roster is jazz giant, composer, record producer, and keyboardist/musical director David Garfield. There will also be two original members of two iconic rock bands who will be announced and perform with Jason Scheff's Chicago Nights concert and the New West Symphony at the performance.
Although Scottish born Alex Ligertwood has had a long and successful career, his voice is recognized all over the world and he is best know as the lead vocalist of Santana. For over 16 years Alex provided his unique sound and interpretations on 12 albums. He began his career in the mid-sixties as a member of the critically acclaimed R&B group, The Senate. In the seventies, he was lead vocalist for the Jeff Beck Band. Alex has sung lead vocals with the Average White Band, Spyro Gyra, and recorded with the Dixie Dregs, Carly Simon, Jeff Lorber, Troy, Go Ahead., and many others. Alex was part of the World Classic Rockers Concert in 2007 which took place in Camarillo, California. In 2014 his vocals were featured on tracks by El Chicano. In the same year he toured in Japan and Europe with Brian Auger and the Oblivion Express. At Summerfest he will be performing the Santana mega-hit "Oye Como Va."
David Garfield has one of those who's who, what's what resumes that begs the question, what hasn't he done. Over the span of his career, he has scored and recorded for films (Annie, Always with J.D. Souther); television (Fame and its 5 accompanying Kids from Fame recordings), and commercials (Coca Cola, McDonald's, 7up, Mitsubishi). He's produced over 50 albums and appeared on over 100, with such artists as Cher, Bob Scaggs, Larry Carlton, Spinal Tap, The Manhattan Transfer, Keiko Matsui, The Rippingtons, and Smokey Robinson. David has performed with Earl Klugh, Michael McDonald, Nancy Wilson, Oleta Adams, Brenda Russell, Dianne Reeves, and Michael Bolton, He was musical director for George Benson (1986-90, 2000-2004), and has composed and recorded hundreds of original compositions.
"Jason Scheff playing the biggest hits of Chicago with his all-star band, special legendary guest artists and the symphony was exciting in itself. With the inclusion of many of his iconic musician friends, this has evolved into a phenomenal jam session possibly never to be repeated . No one will want to miss this," said Natalia Staneva, New West Symphony CEO.
Summerfest Saturday: Jazz, country and more
The June 24 program begins with award-winning jazz trumpeter/singer/guitarist Ilya Serov and his band. Ilya brings an infusion of imagination vision, and energy to the many shades of this art form, and most recently has blended smooth jazz with elements of soul and R&B. He recently released his third solo album, "Just Friends," featuring saxophonist Dave Coz (with whom Ilya frequently performs) and other award-winning artists, and he recently created the "jazzohorn" in collaboration with the UK's Andy Taylor, a trumpet maker who specializes in building unique quality instruments.
Also slated June 24 is country music sensation Blanco Brown who has blurred the lines between country and hip-hop music by creating southern sound that he proudly calls "TrailerTrap." This boundary-breaking, multicolored genre draws upon the rawness and storytelling abilities of Blanco's biggest musical influences, Johnny Cash and Outkast. The world was introduced to this exciting fusion with Blanco's worldwide platinum-certified hit "The Git Up," which spawned nearly 3 billion views across social platforms, reached the top of the viral Spotify charts in several countries, hung tight as the top most-selling country song in the US for 13 weeks and claimed the No. 1 spot on Billboard's Hot Country Songs chart for 12 weeks.
Summerfest Sunday: World Music
On June 25, Summerfest presents a "World Music" program opening with GRAMMY® Award-winning Mariachi Divas de Cindy Shea, an all-female mariachi band based in Los Angeles. Founded by Cindy Shea, they were the first all-female mariachi band ever to be nominated for and win a Grammy, earning the Best Regional Mexican Album trophy in 2009 for "Canciones de Amor." Mariachi Divas de Cindy Shea have since earned eight additional Grammy nominations, winning a second award in 2013 for "A Mi Manera." They are the official mariachi band of the Disneyland resort.
Renaissance Heart is the new global music project that merges the artistry of two-time GRAMMY®-winning vocalist Hila Pitman, L.A. session ace guitar chameleon Shea Welsh, and world renowned tabla master Aditya Kalyanpur. They create organic, reimagined connections between classical, jazz, folk, rock, and world music genres.
Hamed Nikpay, Iranian fusion vocalist, multi-instrumentalist and songwriter, has been a pioneering artist for over two decades, whose music extends beyond its time and transcends all musical boundaries. He stealthily and artfully imbues classical Persian melodies with beats and sounds of other complementing genres, and intertwines his music with lyrics he chooses from the vast body of Ancient and contemporary Persian poets to create what he calls "Soufi Funk," a soulful genre denoting East and West in harmony.
Concluding Sunday's program, New West Symphony will perform live to the original 1981 film Raiders of the Lost Ark. With music composed by film score legend John Williams, it received an Academy®Award nomination for Best Original Score and won five others. It was the highest-grossing film of 1981, and launched a franchise that will be completed with the upcoming theatrical release Indiana Jones and the Dial of Destiny on June 30, 2023. While the film an all-time action/adventure classic, it is hard to imagine watching Indiana Jones' escapades without the timeless and instantaneously recognizable score.
New West Summerfest will feature sculpture by the festival's resident artist Ann Krasner at the VIP Dinner and on the main stage. Settled in Malibu with her three children and husband, Ann created a distinctive, instantly recognizable style in art. More than 2,500 pieces of her original oil paintings, sculptures in bronze, ceramic and mixed media are showcased in private and public collections. Ann's work has achieved worldwide recognition with numerous exhibitions around the world.
Summerfest Events
Prior to the "Raiders" screening on June 25, a VIP dinner will raise funds for New West Symphony's artistic and education programs prior to "Raiders." The fundraiser will honor long-time Moorpark business owners and philanthropists Hugh and Keets Cassar for their extraordinary community involvement and the significant difference they have made in donating their time, talent, and support to New West Symphony and a variety of local organizations.
The dinner also will honor New West Symphony's principal horn player James Thatcher for his artistic achievements. James began his professional career at age 16 when he played and studied in Mexico City with his uncle, Gerald Thatcher, former principal hornist with the National Symphony of Mexico. Well-known as a studio musician, James has performed on 70 to 80 films per year for the last 20 years. He received the Most Valuable Player Award from the National Association of Recording Arts and Sciences, and is the favored first horn of John Williams in film scores including Jurassic Park, Star Wars, Schindler's List and the original soundtracks of Raiders of the Lost Ark 2, 3, and 4.
Summerfest 2023 will also feature some of the best food provided by local vendors, from BBQ to vegetarian gluten-free options to carnival style favorites. Festival Sponsors include Hammer-Hewson Associates, Cultural Sponsor Farhang Foundation, Montecito Bank and Trust. For full list of festival sponsors, visit NWSummerfest.com.
SUMMERFEST 2023 Dates & Venue:
Saturday, June 24 & Sunday, June 25, at Moorpark College, 7075 Campus Road, Moorpark.
SUMMERFEST 2023 Program:
SATURDAY, JUNE 24
3 p.m.: Gates Open, Food & Drink Vendors open.
4 p.m.: Jazz Extravaganza with Ilya Serov and B. Valentine.
6 p.m.: Blanco Brown, "The Git Up."
8 p.m.: Headliner Jason Scheff with Chicago Nights and the New West Symphony Orchestra, plus Bill Champlin, Steve Porcaro and surprise guests.
SUNDAY, JUNE 25
3 p.m.: Gates Open, Food & Drink Vendors open. (VIP Pass holders can attend Moorpark Zoo).
4 p.m.: World Music featuring Mariachi Divas, Renaissance Heart and Hamed Nikpay (main stage).
4 p.m.: VIP Dinner honoring Hugh and Keets Cassar & James Thatcher (EATM Terrace).
7:30 p.m.: "Raiders of the Lost Ark," Live in Concert with the New West Symphony Orchestra.
SUMMERFEST 2023: Tickets & Information
Ticket prices start at $50. Student tickets are $25; children under 13 are $20. Information: 866.776.8400 or https://newwestsymphony.org/summerfest.
About the New West Symphony
Now in its 29th season, the New West Symphony draws its players from the rich talent pool of professional accomplished Los Angeles-area musicians. Performances are held at the Bank of America Performing Arts Center in Thousand Oaks and Camarillo's Rancho Campana Performing Arts Center.
Highlights of the upcoming (2023-24) season include:
— Holidays with Jennifer Holliday with Tony® and GRAMMY® Award-winning Jennifer Holliday on December 2 & 3, 2023.
—The dazzling exploits of Cirque de la Symphonie, feats of human skill synchronized to live symphonic masterpieces.
—The 100th anniversary of George Gershwin's popular Rhapsody in Blue and Ottorino Respighi's spectacular Pines of Rome.
Making their New West Symphony main stage debuts are pianists Daniel Vnukowski, playing Rhapsody in Blue, and Lara Downes playing Scott Joplin's Four Rags for Piano and Orchestra.
About Michael Christie
            Named Artistic and Music Director of the New West Symphony in December 2018, GRAMMY® Award-winning conductor Michael Christie is a thoughtfully innovative conductor, equally at home in the symphonic and opera worlds, who is focused on making the audience experience at his performances entertaining, enlightening, and enriching. Deeply committed to bringing new works to life, he has championed commissions by leading and emerging composers alike. For further information, visit michaelchristieonline.com and follow him on Facebook, Twitter, Instagram and YouTube.
###