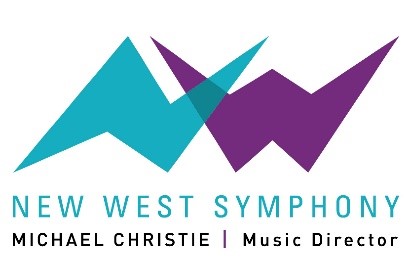 FOR IMMEDIATE RELEASE:
Ross Goldberg
ross@kevinross.net
818-597-8453, x- 1
New West Symphony to Present the Music of Duke Ellington,
Eubie Blake and Others in "America The Melting Pot" June 27
(THOUSAND OAKS, Calif. – June 15 2021) — The music of Duke Ellington, Eubie Blake, twentieth-century game-changers, and many up-and-coming American composers will be showcased in "America The Melting Pot," the latest installment in the New West Symphony's groundbreaking "Global Sounds, Local Cultures" season. The virtual concert will premiere on Sunday, June 27 with complimentary festival activities taking place earlier that week.
"Global Sounds, Local Cultures" was created in the fall of 2020 by the New West Symphony as a way to keep the joy of music alive during the pandemic. The season includes eight mini-festivals, "America" being the seventh, designed to reflect the music, cultures, and family traditions found throughout Southern California. The festivals held thus far have included A Tour of Japan, A Tour of India, Holocaust Remembrance, A Tour of China, A Tour of Iran, and A Tour of Mexico. A Tour of South Korea will complete the 2020-2021 season this summer.
"It has been a remarkable year celebrating the musical heritage of cultures around the world and learning the profound influence each has had on western classical music and vice versa," said NWS Artistic and Music Director Michael Christie. "Now we continue our journey with aspects of our own American heritage. The compositions and performing "voices" we'll be celebrating are geniuses whose legacies are coming into a fuller bloom, such as Florence Price, Duke Ellington, Eubie Blake, Hazel Scott, and William Grant Still – and voices of today such as Xavier Foley, Valerie Coleman, and Lara Downes. It's our tradition to uphold, to share, and to allow to grow!"
The festival weekend will begin on Thursday, June 24 with a pre-concert talk from UCLA Senior Lecturer David Ravetch who will provide insight into the music presented in the "America the Melting Pot" in an informative, fun, and audience-friendly online format.
On Saturday, June 26 the NWS will continue to explore America's musical heritage with the latest installment of its highly-acclaimed "Meet the Artists" program. This program will include demonstrations of instruments, and discussions about history, arts, and music as well as biography, performance, and insight into the artist's process and talent. Featured artists include soloist, composer, and double bass virtuoso, Xavier Foley, as well as pianist and NPR host Lara Downes, tenor Ashley Faatoalia, and violinist Eunice Kim.
At 3 pm on Sunday, June 27, Christie will conduct the NWS and guest artists in a musical program designed to exemplify "unity through music." The concert will include:
Valerie Coleman | Umoja
Florence Price | from Piano Concerto in One Movement
Hazel Scott | Peace of Mind
William Grant Still | Mother and Child for Strings
Margaret Bonds | He's Got the Whole World in His Hands
Edward Kennedy "Duke" Ellington (arr. Rabson) | Echoes of Harlem
Eubie Blake (arr. Arroyo) | Love Will Find a Way
Xavier Foley | For Justice and Peace
Foley | Cranberry Juice
Ellington (arr. Rabson) | I'm Just a Lucky So and So
"I am proud and grateful that the New West Symphony has dedicated this year of challenge and change to diverse voices," said Christie. "The cultures we've featured often originate in faraway lands but have a profound connection to our Southern California community. I hope that in some small way our concerts and engaging complementary content have provided our audience a deeper insight into the traditions of your friends and neighbors."
The cost for each "Festival Passport" is $25 per household. Patrons may also select an "All Access Season Passport" for the full season for $160. Tickets and memberships may be purchased online at www.newwestsymphony.org or by phone at 805-497-5880 or 866-776-8400. After the initial airing, all concerts and content will be streamed online and/or available to watch on-demand through September 30, 2021.
The "America the Melting Pot" festival is graciously sponsored by Deloitte. Sustaining season sponsors include John Hammer, the Barbara Barnard Smith Fund for World Musics at Ventura County Community Foundation, Home Helpers Home Care, Karen & Dr. Paul Finkel, Susan Burgos, Fern & Dr. Arnold Heyman, Patty & Bob Biery, and Yamaha Artist Services New York.
Now in its 26th season, the New West Symphony draws its players from the rich talent pool of accomplished Los Angeles-area musicians. Its mission is to inspire passion for symphonic music through live performances and education initiatives that engage and enrich its diverse audiences. For more information, visit NewWestSymphony.org; or connect on Facebook and Instagram.
# # #