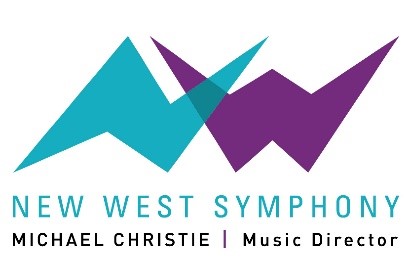 FOR IMMEDIATE RELEASE:
Ross Goldberg
ross@kevinross.net
818-597-8453, x- 1
New West Symphony League's August 8 Reception at Limoneira Ranch to
Include Music, Tours and New Memoir by Betsy Blanchard Chess
(THOUSAND OAKS, Calif. – July 7, 2021) — The New West Symphony League is inviting the public from throughout the greater community to attend an extraordinary afternoon at Limoneira Ranch on Sunday, August 8 featuring music, food and the introduction of a new memoir by Betsy Blanchard Chess, Daughter of the Land: Growing up in the Citrus Capital of the World.
Chess' memoir is a deeply personal story framed within the context of the agricultural and cultural development of Ventura County. Copies of Daughter of the Land: Growing Up in the Citrus Capital of the World will be available for purchase after the program and Chess will be available for signing. A long-time friend and former executive director of the New West Symphony, Chess currently serves on the Symphony's Advisory Board and was an honoree at the organization's 2017 Gala.
The afternoon's program will also include snacks made locally from the Limoneira harvest as well as performances by members of Hermanos Herrera, a local family of musicians and scholars dedicated to preserving and advancing the traditional music of Mexico. Jorge and son Adan were recently seen performing and discussing their music during the New West Symphony's "Tour of Mexico" program, the May installment in the symphony's highly-acclaimed "Global Sounds, Local Cultures" series which can be viewed On Demand at https://tinyurl.com/82maerzn.
The New West Symphony League is a volunteer organization that works throughout the community in a host of capacities to raise funds in support of the New West Symphony and its music education programs. The gathering at Limoneira Ranch is part of the League's Pleasure of Your Company series, whose fun and informative summer programs have been honored by the League of American Orchestras with its prestigious national Gold Book Award for Excellence.
Founded in 1893, Limoneira is a global company with interests in agribusiness, resource management and real estate. The company employs sustainable practices in virtually each aspect of its day-to-day business and has made strategic investments in solar, water, soil and IPM (Integrated Pest management). It is located in the heart of Santa Paula's scenic agricultural industry which combines the rustic heritage of Ventura County with lush landscapes of lemon groves and amazing mountain silhouettes.
Limoneira Ranch is located at 1141 Cummings Road in Santa Paula. The August 8 event will be held from 2-5pm and space is limited. Tickets are $75 per person for adults; children under 18 are free when accompanied by an adult. Register online at www.newwestsymphony.org/poyc.
Currently in its 26th season, the New West Symphony draws its players from the rich talent pool of accomplished Los Angeles-area musicians. Its mission is to inspire passion for symphonic music through live performances and education initiatives that engage and enrich its diverse audiences. For more information, visit NewWestSymphony.org; or connect on Facebook and Instagram.
# # #