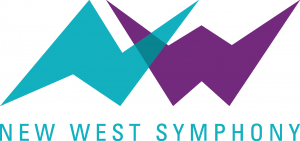 Contact:
Ross Goldberg
ross@kevinross.net
818/597-8453
New West Symphony to Honor Victims, First Responders and Firefighters
 of Thomas Fire and Mudslide with Complimentary Concert Tickets
(THOUSAND OAKS) – January 16, 2018 – The New West Symphony announced today that it is offering complimentary tickets to all four remaining concerts in its current season to the victims of the Thomas Fire and Mudslides and to the first responders and firefighters who bravely aided in battling these devastations.
"Music has always been a healing and soothing part of our lives and it is our hope that by making these concerts available we can both support the victims who were affected by these tragedies and honor the responders for their heroic efforts," said Natalia Staneva, executive director of the New West Symphony.  "In the end, we are all part of one community which is why we are dedicating our remaining concerts this season to our fellow neighbors and friends affected by these recent events."
To redeem the complementary tickets, individuals should contact the Box Office at 866.776.8400 and mention code "gratitude2018."
The next concert will be held January 27th in Thousand Oaks and 28th in Oxnard and will feature internationally-acclaimed guest conductor Kynan Johns leading the symphony as it performs Tchaikovsky's final symphony and an early symphony by Sergei Rachmaninov.  The concert will also include a world-premiere piece commissioned by EMMY® Award-winning composer Bruce Broughton and performed by the Lyris Quartet and its founder, New West Symphony Concertmaster Alyssa Park.
Following the January concert, the New West Symphony season continues with the return of violin superstar Pinchas Zukerman in March, a Classical Vienna concert with Austrian pianist Till Fellner in April and a Virtuoso Tour de Force in May featuring Van Cliburn Competition gold medalist Haochen Zhang.
Founded in 1995, the New West Symphony is a professional orchestra that draws its players from the rich talent pool of professional Los Angeles-area musicians. The Symphony is the resident company of the Thousand Oaks Civic Arts Plaza and the Oxnard Performing Arts Center. It presents six Masterpiece Series concerts annually and provides a number of educational opportunities for local youth through its annual Symphonic Adventures concerts, its traveling Music Van, and the Harmony Project of Ventura County,  For information go to newwestsymphony.org and follow us on Facebook at www.facebook.com/newwestsymphony.
#      #     #