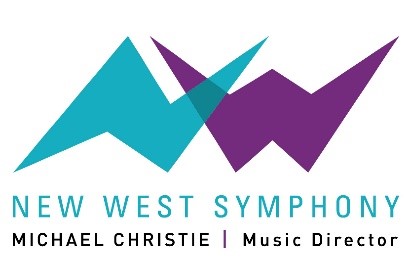 NEW WEST SYMPHONY PRESENTS
International award-winning conductor 
ENLUIS MONTES OLIVAR
with cellist
IFETAYO ALI-LANDING
in their first concert of 2023
ROCOCO VARIATIONS
January 28 & 29, 2023
Thousand Oaks
, Camarillo
FOR IMMEDIATE RELEASE: January 18th, 2023
Eileen Roberts
ERoberts@NewWestSymphony.org
626-826-8253
Thousand Oaks, CA – Two of music's youngest and brightest talents – both of them well shy of their 30th birthdays – will headline New West Symphony's "Rococo Variations" concerts on January 28 and 29. International award-winning guest conductor Enluis Monte Olivar and cellist Ifetayo Ali-Landing are featured in an elegant program of kaleidoscopic variations and stunning virtuosity by Tchaikovsky, Ginastera, Romero and Zhou Tian. The diversity of works, as well as the guest artists, continue New West Symphony's ongoing mission to highlight composers, compositions and performers that represent the best of the "fresh" and the "familiar." 
"Our audiences welcome music of all styles, including that which may have been composed recently or may not be as well known," says Natalia Staneva, New West Symphony's CEO. "That includes music which is rooted in a variety of cultures, from all parts of the world, which is a major component of our 2022/2023 concert series. We are thrilled to present these two vibrant rising stars to our audiences. There is a special kind of energy that emanates from dynamic young artists and both have been recognized and awarded for their magnetic and unique styles. We encourage young people to come and be inspired by the possibilities that can await them in the classical world. Enluis and Ifetayo are ascending superstars and audiences will feel like they're watching the future of symphonic music in the making."
Venezuelan conductor Enluis Montes Olivar has embarked on a remarkable career at the young age of 26 and is already working with many great artists from around the world. 1st Prize Winner and Orchestra Prize Winner of the 2nd International Conducting Competition of University of Almeria, Enlist has made debuts with the San Francisco Symphony, New West Symphony, and has held the position of Dudamel Fellow with the Los Angeles Philharmonic for two seasons. While there, he led the orchestra in multiple performances at both Walt Disney Concert Hall and the Hollywood Bowl. Of his leadership with the LA Philharmonic, music critic Tony Frankel said that "the Hollywood Bowl saw Venezuelan conductor (and Gustavo Dudamel fellow) Enluis Montes Olivar in virtuosic splendor: and that the concert was "a master class in musicianship." 
Upcoming appearances include work with the San Diego Symphony, Orquesta Sinfonica Metropolitan di Bari, The Blue Morph Orchestra, and the Opera National de Paris. While in Paris, Enluis will serve as an assistant conductor to Gustavo Dudamel in a production of John Adams' Nixon in China featuring Thomas Hampson and Renee Fleming. 
Enluis is currently the Assistant Conductor of the Schwob Philharmonic and Opera, Assistant Conductor of the Columbus Ballet, and he remains a member of the conducting staff of El Sistema with multiple projects ahead in Summer 2023.  
"In this concert," Enluis notes, "we have pieces that present everyone in the orchestra with the opportunity to play, to participate with one another in creating beautiful music. Variaciones concertantes (by Argentine composer Ginastera) is a perfect example – horns, celli, basses, tympani, everyone is involved. Variations on a Rococo Theme (by Tchaikovsky) is a masterpiece, in which Tchaikovsky has created something that is completely connected, from beginning to end.  
"And then we have an amazing young cellist in Ifetayo Ali-Landing, who is part of a wonderful generation of talented, hard-working young musicians. So it will be amazing to share music, and I am totally excited to be back to Los Angeles, which I love." 
American cellist Ifetayo Ali- Landing was a child prodigy, and began playing cello at age 4 after switching from violin. She is the Sphinx Competition Junior Division First-Place Laureate for 2017 and performed as soloist with the Sphinx Symphony Orchestra at Orchestra Hall in Detroit. At the 2016 Sphinx Competition,  Ifetayo was awarded Second-Place Laureate in the Junior Division. She was also one of the winners of the 2016 DePaul Concerto Festival for Young Performers and was a soloist with the Festival's Oistrakh Symphony Orchestra. Ifetayo has performed with the Chicago Symphony Orchestra (under Marin Alsop), Wilmington (NC) Symphony, New World Symphony, Detroit Symphony, Pittsburgh Symphony, South Bend Symphony, Buffalo Philharmonic, Elgin Symphony, and Southwest Michigan symphony, among others. She made her San Francisco Symphony recital debut in 2022. 
In 2013, at the age of 10, Ifetayo was honored at the Friends of the Illinois Philharmonic Orchestra Rising Stars Showcase, where she recorded the 1st movement of the Saint-Saëns Cello Concerto (No.1). To date, the video has over 105,000 YouTube views and over 15 million Facebook views. She also recorded "Celtic Hymn" by James MacMillan, who discovered the video and complimented Ifetayo via Twitter. Her most recent YouTube recordings are the first movement of the Shostakovich Cello concert (No.1) and Pampeana No. 2 by Alberto Ginastera. 
She is featured frequently in the media, with notable appearances on NPR's From the Top (where she performed Vivaldi with Kevin Olusola beatboxing), a solo performance on NPR's Tiny Desk Concerts with From the Top, a residency as Young Artists with APM's Performance Today, and a TED talk at TEDxYouth@BeaconStreet. 
Ifetayo comes from a multi-generational family of musicians. Her mother is a violinist, long-term member of the Chicago Sinfonietta and Suzuki teacher, her aunt is a cellist, her grandfather is an orchestral violist, her great-grandmother was a pianist, and all her siblings play instruments.
Also featured in both concerts, New West Symphony's cultural partner Camarillo Kung Fu and  Lion Dance Association will make a colorful appearance to ring in the Chinese New Year. They are the largest lion dance group in the tri-counties of Ventura, Santa Barbara and San Luis Obispo in Southern California. They are able to perform the pedestal ("jong") routine in accordance with the international lion dancing standards.  
The paper mache "lion" is a thousands of years old Chinese tradition representing the belief that the lion will drive away evil spirits and bad omens, and bring with it good fortune, wealth, health, blessings and prosperity. These performances were carried out during the Chinese New Year and other happy occasions. 
Rococo Variations Tickets & Information 
Starting at $30 with student tickets at $10
https://newwestsymphony.org/2022-23-season/rococo-variations/ 
866.776.8400 
Dates & Venues 
January 28, 2023, 7:30pm | Thousand Oaks 
Kavli Theatre, Thousand Oaks Civic Arts Center  
2100 Thousand Oaks Blvd, Thousand Oaks, CA 91362 
January 29, 2023, 3:00pm | Camarillo 
Rancho Campana Performing Arts Center  
4235 Mar Vista Dr., Camarillo, CA 93010 
Program for Rococo Variations 
ALDEMARO ROMERO  |  Fuga con Pajarillo 
PYOTR ILYICH TCHAIKOVSKY |  Variations on a Rococo Theme   
ZHOU TIAN |  Cello Concerto "Flowing Sleeves"    
ALBERTO GINASTERA |  Variaciones concertantes 
About the New West Symphony  
Now in its 28th season, the New West Symphony draws its players from the rich talent pool of professional accomplished Los Angeles-area musicians.  During this season, New West Symphony will present programs ranging from GRAMMY®Award-winning composer Mason Bates' orchestra concerto with animated/live action film, to Beethoven's beloved Symphony No. 5. The season features New West Symphony performances of works by Mozart, Dave and Chris Brubeck's Ansel Adams: America, Berlioz's Symphony Fantastique, Tchaikovsky's Variations on a Rococo Theme, and guest artists such as Two-time Tony nominee Laura Osnes, Van Cliburn International Medal Winner, pianist Sean Chen, award-winning Dudamel protégé, conductor Enluis Montes Olivar, and acclaimed cellist Ifetayo Ali-Landing. 
About Michael Christie 
Named Artistic and Music Director of the New West Symphony in December 2018, GRAMMY® Award-winning conductor Michael Christie is a thoughtfully innovative conductor, equally at home in the symphonic and opera worlds, who is focused on making the audience experience at his performances entertaining, enlightening, and enriching. Deeply committed to bringing new works to life, he has championed commissions by leading and emerging composers alike. 
Christie has served as Music Director of the Phoenix Symphony (2005-2013) and Brooklyn Philharmonic (2005-2010), and as Chief Conductor of the Queensland Orchestra (2001-2004) in Australia. He has also guest conducted the Los Angeles Philharmonic, National Symphony Orchestra, Civic Orchestra of Chicago, Rochester Philharmonic Orchestra, Rhode Island Philharmonic, and the Symphonies of Dallas, St. Louis, Atlanta, Houston, Minnesota, Oregon, Indianapolis, Cincinnati, and Santa Rosa. European engagements have included leading the Rotterdam Philharmonic, DSO Berlin, Orchestre National de Lille, Swedish and Netherlands Radio Symphony, City of Birmingham Symphony, NDR Hannover Orchestra and the Czech Philharmonic. Christie also enjoys a strong profile in Australia, where he has conducted the Sydney Symphony, Tasmanian Symphony, Opera Queensland, and the Western Australian Symphony in Perth. 
For further information, visit michaelchristieonline.com and follow him on Facebook, Twitter, Instagram and YouTube. 
###