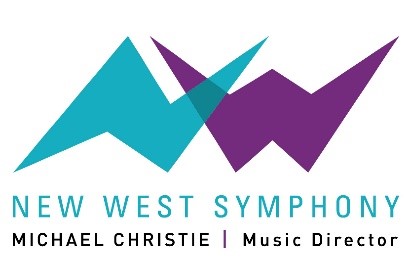 NEW WEST SYMPHONY PRESENTS
Philharmonia Fantastique:
The Making of the Orchestra
The 2023 GRAMMY®Award-winning orchestral showpiece in
Thousand Oaks and Camarillo, March 4 and 5, 2023 
New West Symphony Founding Music Director Boris Brott honored at the concerts
FOR IMMEDIATE RELEASE: February 7th, 2023
Eileen Roberts
ERoberts@NewWestSymphony.org
626-826-8253
Thousand Oaks, CA – New West Symphony proudly presents Mason Bates' Philharmonia Fantastique: The Making of the Orchestra in Thousand Oaks and Camarillo March 4 and 5, 2023. Philharmonia Fantastique won the 2023 GRAMMY®Award for Best Engineered Classical Album. Berlioz's Symphonie Fantastique, the 19th Century tour de force that broke the mold of what instruments could do to portray stories in music will also be performed. 
Both concerts are in tribute to the memory of New West Symphony's Founding Music Director Boris Brott, who passed away April 5, 2022. In honor of Maestro Brott, the orchestra will perform  Elgar's "Nimrod" from Enigma Variations. 
 Composed by GRAMMY®Award-winning Mason Bates (The (R)evolution of Steve Jobs), Philharmonia Fantastique: The Making of the Orchestra is a 25-minute concerto for orchestra and animated/live action film, directed by seven-time Academy®Award-winning sound designer Gary Rydstrom (Titanic) and featuring the animation of Jim Capobianco (Ratatouille, Mary Poppins Returns). 
"When I perform or hear Mason Bates' music, it captures the spirit of an honest, theatrical spiritual and vibrant creator. I am humbled to be a close colleague and friend, and particularly pleased to present our New West Symphony audiences his GRAMMY®Award-winning Philharmonia Fantastique  in March," says Artistic and Music Director Michael Christie. 
The animated film flies through the instruments of the orchestra to explore the fundamental connections between music, sound, performance, creativity and technology. Philharmonia Fantastique portrays the four families of the orchestra, each with their own unique sound worlds and musical motifs. Ultimately the work's message is one of unity: the diverse instruments of the orchestra are most powerful when working together as one giant instrument. The title itself is a nod to Hector Berlioz's Symphonie Fantastique, but the music of Philharmonia Fantastique ventures beyond the bounds of classical to bring in elements of jazz and techno. Guided by Jim Capobianco, the animation team created a hand-drawn, 2D style reminiscent of 1950's French films. It also features sound design built from the key clicks of woodwinds, taps on the body of string instruments, and vintage analogue synthesizers. 
French composer Hector Berlioz's passionate and dramatic Symphonie Fantastique is an early  example of program music, and tells the story of his love and obsession with Harriet Smithson, an Irish actress. Having been rebuffed by Harriet, Berlioz began to compose an elaborate, somewhat autobiographical symphony that portrays his dreams in the aftermath of a failed love affair, after taking an overdose of opium. In the end, his dreams turn into a nightmare where he meets with a terrible fate. The composition is also noted for its expanded orchestration, grander than most for the early 19th century. After its premiere in Paris, 1830, Berlioz won the reputation as one of the most progressive composers of the era. "This is a showcase piece, and an opportunity for our audiences to experience our amazing orchestra at level of intensity and fire they may not have had the chance to hear before," says New West Symphony's CEO Natalia Staneva. "We will have 80 orchestra members onstage to bring this emotional and riveting symphony to life." 
 The concerts honor the passion for innovation and commitment to education of Founding Music Director Boris Brott. A pre-concert tribute dinner in honor of Maestro Brott is presented on March 4th in Thousand Oaks, in the Founders Room of the Kavli Theatre. Thousands of 3rd, 4th, and 5th grade Ventura County students will experience Philharmonia Fantastique live during New West Symphony's Symphonic Adventures education programs founded by Boris Brott. The concerts will take place during school hours on March 7th at Oxnard Performing Arts Center and March 8th at the Bank of America Performing Arts Center.  
 Symphonic Adventures is a 50-minute interactive concert that offers orchestral music to children by introducing students to the orchestra, its conductor, and the elements of music. The Symphony's goal is to inspire a life-long appreciation of music and excite students about the possibilities of one day performing or being involved with an orchestra or music program. 
—
Symphonie Fantastique Tickets & Information 
Starting at $30 with student tickets at $10
https://newwestsymphony.org/2022-23-season/symphonie-fantastique/ 
866.776.8400 
—
Dates & Venues 
March 4, 2023, 7:30pm | Thousand Oaks 
Kavli Theatre, Thousand Oaks Civic Arts Center, 2100 Thousand Oaks Blvd, Thousand Oaks, CA 91362 
March 5, 2023, 3:00pm | Camarillo 
Rancho Campana Performing Arts Center , 4235 Mar Vista Dr., Camarillo, CA 93010 
—
Tickets for Boris Brott Tribute Dinner 
$100 per person 
Contact Patricia Jones  – 805.497.5800 
 —
Program for Symphonie Fantastique 
EDWARD ELGAR  |  "Nimrod" from Enigma Variations 
MASON BATES |  Philharhmonia Fantastique: The Making of the Orchestra   
HECTOR BERLIOZ |  Symphonie Fantastique   
—
About the New West Symphony  
Now in its 28th season, the New West Symphony draws its players from the rich talent pool of professional accomplished Los Angeles-area musicians.  During this season, New West Symphony will present programs ranging from GRAMMY®Award-winning composer Mason Bates' orchestra concerto with animated/live action film, to Beethoven's beloved Symphony No. 5. The season features New West Symphony performances of works by Mozart, Dave and Chris Brubeck's Ansel Adams: America, Berlioz's Symphony Fantastique, Tchaikovsky's Variations on a Rococo Theme, and guest artists such as Two-time Tony nominee Laura Osnes, Van Cliburn International Medal Winner, pianist Sean Chen, award-winning Dudamel protégé, conductor Enluis Montes Olivar, and acclaimed cellist Ifetayo Ali-Landing. 
About Michael Christie 
Named Artistic and Music Director of the New West Symphony in December 2018, GRAMMY® Award-winning conductor Michael Christie is a thoughtfully innovative conductor, equally  
at home in the symphonic and opera worlds, who is focused on making the audience experience at his performances entertaining, enlightening, and enriching. Deeply committed to bringing new works to life, he has championed commissions by leading and emerging composers alike. 
Christie has served as Music Director of the Phoenix Symphony (2005-2013) and Brooklyn Philharmonic (2005-2010), and as Chief Conductor of the Queensland Orchestra (2001-2004) in Australia. He has also guest conducted the Los Angeles Philharmonic, National Symphony Orchestra, Civic Orchestra of Chicago, Rochester Philharmonic Orchestra, Rhode Island Philharmonic, and the Symphonies of Dallas, St. Louis, Atlanta, Houston, Minnesota, Oregon, Indianapolis, Cincinnati, and Santa Rosa. European engagements have included leading the Rotterdam Philharmonic, DSO Berlin,  
Orchestre National de Lille, Swedish and Netherlands Radio Symphony, City of Birmingham Symphony, NDR Hannover Orchestra and the Czech Philharmonic. Christie also enjoys a strong profile in Australia, where he has conducted the Sydney Symphony, Tasmanian Symphony, Opera Queensland, and the Western Australian Symphony in Perth. 
For further information, visit michaelchristieonline.com and follow him on Facebook, Twitter, Instagram and YouTube.