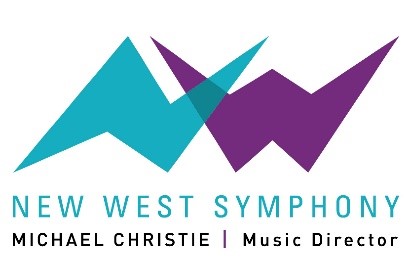 FOR IMMEDIATE RELEASE:
Ross Goldberg
ross@kevinross.net
818-597-8453, x- 1
Marijane Unter Elected to the Board of Directors of the New West Symphony
 (THOUSAND OAKS, CA) – February 8, 2021 — Marijane Unter, a senior financial executive with more than a quarter of a century of professional services experience, has been elected to the Board of Directors of the New West Symphony. 
Presently a partner at BDO USA, Unter was most recently a partner at Deloitte & Touche where she worked with boards and audit committees in the areas of risk assessment, financial compliance and governance. Over her career as a trusted advisor and a financial expert, Unter has assisted a variety of clients with mergers and acquisitions, IPO services, SEC matters, regulatory issues, debt financing, and corporate governance. Her career spans working with clients in a wide variety of industries including media and entertainment, technology, gaming, hospitality and manufacturing. 
"Marijane knows how important music is to the embodiment and fabric of a community, particularly during these challenging times when music can heal and bring us all together," said Symphony Board Chair Dwight Brown.  "We are thrilled to welcome her to our board and know that her passions and unique skills will be instrumental in the New West Symphony's ability to continue to provide enriched experiences for all of our concertgoers and supporters."  
In commenting on her election to the Board, Unter said that she is "excited to have the opportunity to work with an organization that not only offers incredible concerts and programming, but also brings wonderful musical experiences to children in underserved communities."   
Born and raised in Southern California, Unter currently resides in West Los Angeles. She is a graduate of UCLA, earning a Bachelor of Arts degree in economics/international area studies. 
The New West Symphony is currently in the midst of its unique "Global Sounds, Local Cultures" season which was created in response to ongoing COVID-19 related restrictions and the symphony's strong commitment to keep the beauty and healing power of music alive during these unprecedented times.  The season, which began in October and continues through July, features eight "mini festivals" comprised of digital concerts and engaging complementary content.  
Already completed is "A Tour of Japan," "A Tour of India" and, most recently "Holocaust Remembrance."  Next up is "A Tour of China" on February 28 followed by a "Persian Festival" on April 11, "A Tour of Mexico" on May 2 and "A Tour of South Korea" on June 13.  The season will conclude with "America the Melting Pot" on July 11. Further information is available at NewWestSymphony.org or by phone at 805-497-5880 or 866-776-8400. 
Now in its 26th season, the New West Symphony draws its players from the rich talent pool of accomplished Los Angeles-area musicians and performs under the artistic direction of GRAMMY-winner Maestro Michael Christie. Its mission is to inspire passion for symphonic music through live performances and education initiatives that engage and enrich its diverse audiences. For more information, visit NewWestSymphony.org; or connect on Facebook and Instagram.  
# # #