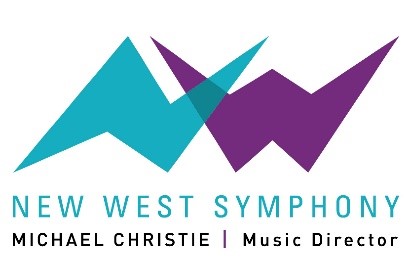 FOR IMMEDIATE RELEASE:
Ross Goldberg
ross@kevinross.net
818-597-8453, x- 1
Leading Ambassadors of Chinese Music Wu Man, Hong Wang and
Grammy-Winning Mezzo-Soprano Sasha Cooke Join
New West Symphony in Celebration of Chinese New Year
Concert to be Part of the Symphony's Weekend Celebration Featuring Conejo Chinese Cultural Association,
Camarillo Kung Fu and Lion Dance, Pacific Pearl Music Association
(THOUSAND OAKS, CA) – February 16, 2021 – An all-star cast of internationally-renowned performers will join with New West Symphony musicians from February 25-28 for "A Tour of China" in celebration of Chinese New Year and Lantern Festival. The live-streamed performances are part of the Symphony's current "Global Sounds, Local Cultures" online season.
"New West Symphony is thrilled to join with leading artists, cultural ambassadors of Chinese music and prominent community organizations to celebrate the profound influence of Chinese musical and poetic traditions on Western culture and vice versa," said New West Symphony CEO Natalia Staneva. "We are honored to have the Conejo Chinese Cultural Association, the Camarillo Kung Fu and Lion Dance Association and the Pacific Pearl Music Association as our partners in this special celebration."
The festival is presented from the Kavli Theatre of the Bank of America Performing Arts Center and the Ronald Reagan Presidential Library. It will commence on Thursday, February 25 at 6pm (Pacific) with an informative, audience-friendly Zoom presentation from UCLA Senior Lecturer David Ravetch discussing the music to be presented in the "A Tour of China." On Friday, February 26 at 7pm (Pacific), the celebration will continue with "Culture Insights," a program offering insights into contributions made by Chinese Americans to California's culture, demonstrations of traditional instruments, and discussions about history, arts and music with partner organizations. Saturday, February 27 at 7pm (Pacific) viewers will enjoy "Meet the Artists" interviews with pipa virtuoso and leading ambassador of Chinese music Wu Man, Grammy-winning mezzo-soprano Sasha Cooke, and erhu master Hong Wang.
The festival culminates Sunday, February 28 at 3pm (Pacific) with a concert featuring festival guests and the New West Symphony under the direction of Artistic and Music Director Michael Christie. Pipa virtuoso Wu Man will take center stage as performer and composer of her "Two Chinese Paintings" and featured soloist in Tan Dun's "Concerto for Pipa and Strings." Composer Dun wrote the original soundtrack of the 2000 Academy Award and Golden Globe Award-winning film "Crouching Tiger, Hidden Dragon" and is credited with breaking barriers between Eastern and Western musical traditions and instruments.
Multi-Grammy award winning mezzo-soprano Sasha Cooke will appear as guest soloist with the New West Symphony in Gustav Mahler's "Das Lied von der Erde" (Song of the Earth), with text based on 8th century Chinese poets Li Bai and Qian Qi. Other repertoire on the program will include music by Beethoven as an acknowledgement of his profound influence on Chinese society in the 20th century and "Moon Reflected on Second Spring," which is a beloved Chinese folk work of prominence for performers around the world.
"There is palpable excitement of performing together again (even at physical distance) combined with the thrill of exploring the influence of Chinese musical culture on Western musical traditions," said Christie. "I am honored to welcome Wu Man, Sasha Cooke and Hong Wang, artists of extraordinary talent and notoriety, to the Kavli Theater stage to join our magnificent New West Symphony musicians. These artists are such joyful performers that I know our festival patrons will experience ravishing and energetic musical performances and unique traditional instrumental virtuosity."
Access to programs via a festival "passport" includes the culminating concert plus all of the week's activities. Passport prices are $25 per household for a weekend festival or $160 for the entire season of events and may be purchased at NewWestSymphony.org or by phone at 805-497-5880 or 866-776-8400.
A Tour of China is the fourth festival in the New West Symphony's reimagined season, created in response to ongoing COVID-19 related restrictions and the symphony's strong commitment to keep the beauty and healing power of music alive during these unprecedented times. Remaining concerts in the "Global Sounds, Local Cultures" series include "A Tour of Iran" on April 11, "A Tour of Mexico" on May 2, "A Tour of South Korea" on June 13 and "America the Melting Pot" July 11. All prior festivals are also available on demand.
Now in its 26th season, the New West Symphony draws its players from the rich talent pool of accomplished Los Angeles-area musicians. Its mission is to inspire passion for symphonic music through live performances and education initiatives that engage and enrich its diverse audiences. For more information, visit NewWestSymphony.org; or connect on Facebook and Instagram.
About partners:
Pacific Pearl Music Association (PPMA) was established in 2009 as a non-profit organization. Its mission is to enrich and nurture the community through music performance and education. PPMA has three sub-groups: Yangsheng Choir (YSC), Thousand Oaks Chinese Folk Ensemble (TOCFE) and Thousand Oaks Dance Ensemble (TODE). The members come from different professions and backgrounds. Each sub-group practices at least twice a month and serves the community throughout the year. PPMA actively participates in community events in the Greater Los Angeles area. Website: https://www.conejoarts.org/ACCVMemberOrgs/Pacific-Pearl-Music-Association
Conejo Chinese Cultural Association provides support for Chinese school, educational activities and sponsors cultural activities such as Chinese New Year celebration and other Chinese fellowship activities. It engages and nurtures members and families by providing news, communication, and literature in Chinese. In 2021, The Spring Festival, the most important day for all Chinese communities is available online on February 20. Website: https://ccca-tocs.org.live
Camarillo Kung Fu and Lion Dance Association teaches its members the Northern Shaolin kung fu system called Mi Zong Lo Han originating from the Shaolin Temple in Northern China. Southern lion dancing is also taught at the Association in conjunction with the Ventura County Chinese American Association (VCCAA).
# # #