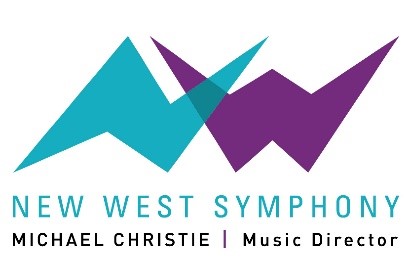 Contact:
Ross Goldberg
ross@kevinross.net
818-597-8453, x-1
Los Angeles Rams Coach Wade Phillips to Lead the New West Symphony in
"The Star-Spangled Banner" May 4 in Thousand Oaks
Special Appearance by NFL Icon Will Kick Off the Symphony's Season-Ending Concert;
Multi Grammy-Nominated Violinist Philippe Quint to Highlight an Evening of
Russian Music Featuring Works of Tchaikovsky and Prokofiev
[Thousand Oaks, CA – April 25, 2019] – Los Angeles Rams defensive coordinator and NFL icon Wade Phillips will put down his clipboard and pick up the baton to lead the New West Symphony in "The Star-Spangled Banner" to open the symphony's season-ending concert May 4 in Thousand Oaks. The concert will be held at the Thousand Oaks Performing Arts Center at 7:30 p.m., and a limited number of tickets are still available.
"With their training facility right here on the campus of California Lutheran University, the Los Angeles Rams have become an integral part of our community; and nobody on the Rams is more beloved than Coach Phillips," said New West Symphony CEO Natalia Staneva. "Just as the Rams bring joy to residents throughout Ventura County and beyond, so, too, does our symphony; so we think this is a natural match of two organizations whose passionate supporters add to the richness of our community and make this an even better place to live."
Now in his 50th year of coaching, Phillips is one of three individuals in NFL history to be named "Assistant Coach of the Year" multiple times by the Pro Football Writers of America. In 2016  the PFWA honored Phillips with its Paul "Dr. Z" Zimmerman Award recognizing his lifetime achievement as an NFL assistant coach. Phillips is a former head coach of both the Denver Broncos and the Dallas Cowboys and served as interim head coach of the Atlanta Falcons, Houston Texans and New Orleans Saints. He was defensive coordinator for the Super Bowl-winning Denver Broncos in 2016.
Following Phillips, the May 4 program, entitled "Russian Troika," will be led by guest conductor Mikhail Agrest and will include the return of the multi Grammy-nominated violinist Philippe Quint. Hailed as one of the leading violinists of his generation, Quint regularly appears at venues ranging from the Gewandhaus in Leipzig to Carnegie Hall in New York and at the most prestigious music festivals such as Verbier, Colmar, the Hollywood Bowl and Dresden Festspiele. His latest album, "Chaplin's Smile," is a collection of Charlie Chaplin songs newly arranged for violin and piano bringing awareness to the fact that Chaplin was composer of most of the music in his iconic films.
In addition to Quint's performance of Tchaikovsky's Violin Concerto, the all-Russian program will include the overture from Alexander Borodin's opera Prince Igor and Sergei Prokofiev's powerfully evocative score to Sergei Eisenstein's movie "Alexander Nevsky" featuring mezzo-soprano Taylor Raven and the Los Robles Master Chorale.
Tickets for the May 4 program start at $30 and may be obtained at newwestsymphony.org/2018-2019-masterpiece-series/.
Founded in 1995, the New West Symphony is a professional orchestra that draws its players from the rich talent pool of professional Los Angeles-area musicians. The Symphony is the resident company of the Thousand Oaks Civic Arts Plaza and the Oxnard Performing Arts Center. It presents six Masterpiece Series concerts annually and provides a number of educational opportunities for local youth through its annual "Symphonic Adventures" concerts, its traveling Music Van and the Laby Harmony Project for underserved youth. For more information, go to newwestsymphony.org; and follow us on Facebook at facebook.com/newwestsymphony.
#     #     #