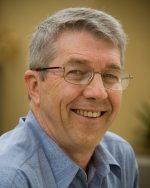 Why is the Middle East So Confusing For Americans?
A Pleasure of Your Company Event, presented by the New West Symphony League
U.S. involvement in the Middle East has been extensive over the past few decades, but rarely successful in defining or accomplishing our goals. Dr. Paul Hanson will provide an updated summary of current Middle East conflicts and look at how U.S. policy decisions may have affected them. He will try to identify the motives and strategies of the key actions and discuss possible outcome of different scenarios. Dr. Hanson earned his Ph. D. in Middle Eastern and South Asian history at the University of Chicago.
Hosted by Kathy and Sky Todd and University Village Thousand Oaks
Friday, June 29
1:30pm – 3:00pm
University Village Thousand Oaks, Balboa Room
$50 per person
Limited to 50 guests
Reservations are required for all events.
For questions, please contact Nadine Kawaguchi (n.kawaguchi@sbcglobal.net) or phone (805) 435-2781.
The New West Symphony is a 501(c)(3) non-profit organization, Tax ID 77-0406042.