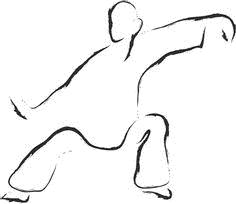 Slow Down and Relax
A Pleasure of Your Company Event, presented by the New West Symphony League
Relax, unwind and recharge with gentle Qigong standing exercises out in nature. Qigong is a healing system which includes slow flowing movements like Tai Chi that can easily be adapted to one's physical ability.  To begin to benefit from Qigong you do not have to be fit, you don't have to be flexible; you don't even have to be able to stand up. The exercises can be modified for almost anyone with patience and a willingness to learn.
Jim Belsley, a Certified Qigong Teacher/Trainer who has practiced various forms of martial arts, yoga and meditation throughout his life, will lead this workshop.  Watching his father being treated for Parkinson's disease inspired Jim to delve more deeply into healing practices of Qigong and Mindfulness Meditation.
Slow Down and Relax with us outdoors at a private residence in Westlake Village.  Stay for a light lunch and more relaxation after the workshop.  Wear comfortable clothing and shoes.  Exercises may be performed standing or sitting.  No exercises will be performed lying on the floor; no yoga mat required.
Hosted by Anne Prokopovych and Renee Salick.
Saturday, August 18
11:00am – 1:00pm
Private home in Westlake Village
Limited to 20 guests
$40 per person
Reservations are required for all events. This venue is not wheelchair accessible.
For questions, please contact Nadine Kawaguchi (n.kawaguchi@sbcglobal.net) or phone (805) 435-2781.
The New West Symphony is a 501(c)(3) non-profit organization, Tax ID 77-0406042.