Nancy was born at Stanford Hospital in 1929, which at the time was located in San Francisco. This places her in the "Silent Generation" which is certainly not where one would think to categorize Nancy. However, people born into this generation are known for their patriotism, ambition and acts of service, and that very accurately portrays our wonderful honoree. As you will see, Nancy's character and personality formed early, and you will recognize many things in young Nancy that she still possesses today.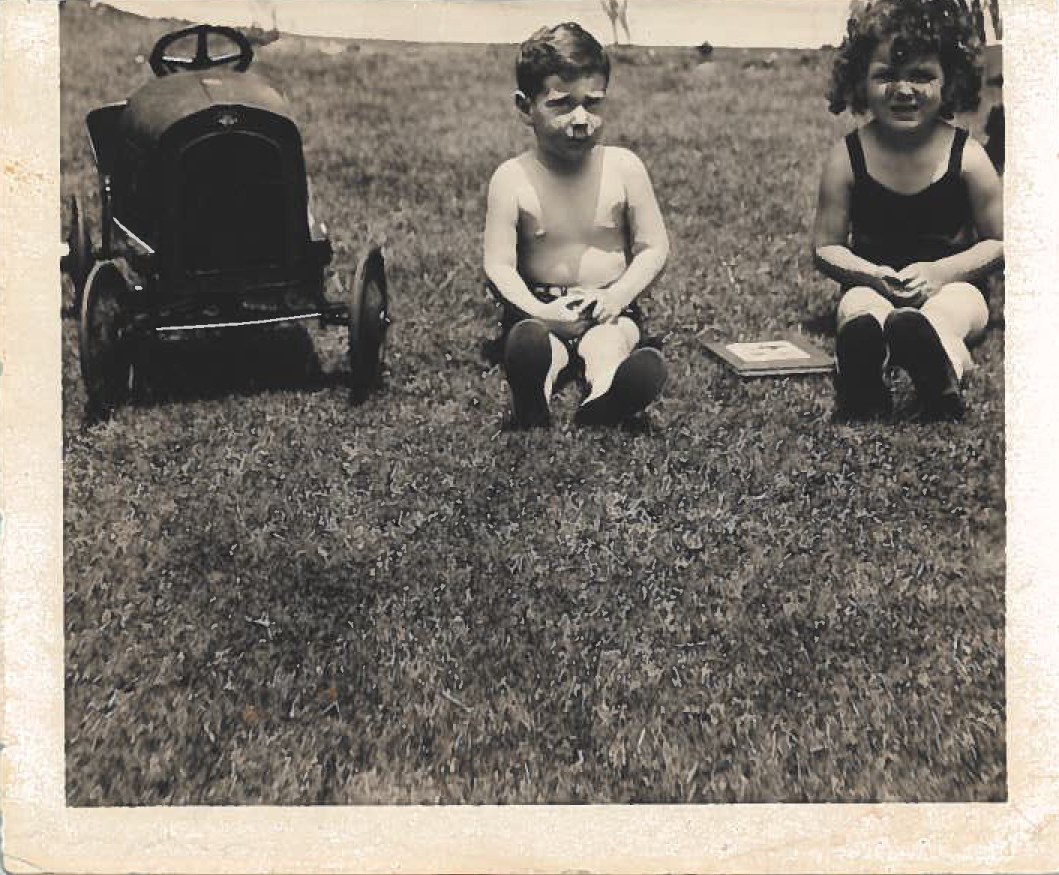 Nancy loved her childhood spent in San Francisco and then Burlingame, where her family moved when she was 7 years old.  Her mother was from Butte, Montana (the importance of this will show up later in Nancy's life), and in addition to raising Nancy and her older sister, she dedicated her life to philanthropy and volunteerism. This became very important when World War II broke out, engaging the whole family in the war effort.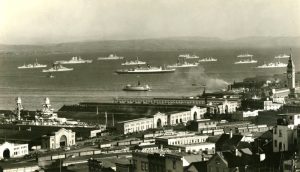 Nancy's family were the block wardens, organizing nightly blackouts, particularly chilling since San Francisco Bay was considered a high target area after the invasion of Pearl Harbor.
"We had scares and drills. It was a big, dark time."
Her mother was Home Service Director of the American Red Cross for all of San Mateo, whose offices provided a connection between service members and their families. Nancy and her school friends knitted socks, scarves and squares for afghans for the war effort.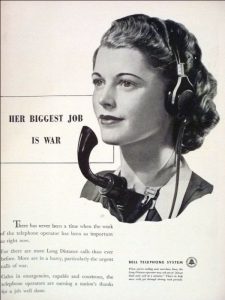 One summer Nancy commuted to San Jose with her father, who was an entrepreneur and engineer for a munitions manufacturer, to work as a volunteer switchboard operator at age 14, where she accidentally disconnected the company president from an important call with Washington DC.
She didn't get fired and surviving the tongue lashing toughened her up and helped develop the resilience that has served her well her whole life. 
"I really enjoyed that work and felt like I was doing something important for the war." 
The arts and music were always part of Nancy's young homelife and were important to her parents. Her mom played the piano and her dad was extremely musical, playing the accordion, ukulele and piano. She sang as a girl and took the train into San Francisco for piano lessons until she was 10 but playing and practicing weren't as enjoyable as being in the audience. The family had all of San Francisco's wonderful arts opportunities to enjoy, including San Francisco Symphony concerts, theatre and musicals, and museum going. Her love and passion for the arts has been a very important part of her life and something she continues to value, foster and support. 
Nancy doesn't remember ever being an unhappy child. She was always strong-minded, and her parents encouraged her to speak her mind. Even when she got caught ditching grammar school to go swimming in a creek with a bunch of kids, Nancy told the truth. Her parents were calm and logical with her, and she knew she could always be truthful with them.
"I know who I am because I've been like this forever. In school meetings I was always disruptive and had ideas and didn't agree with everyone. It's the way I am! You get what you get!"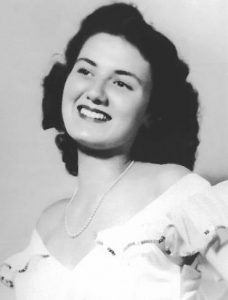 Even though Nancy skipped two grades, the appeal of school wasn't academic, it was the fun. Nancy was very popular, a heart-breaker and an athlete. She played varsity basketball and volleyball, she was a lifeguard, and she swam and ice skated. As Commissioner of School Affairs, she got her first taste of doing events and raising money.
With over 70 years of experience, no wonder Nancy is so good at it!
After high school Nancy headed to UC Berkeley where she majored in psychology and social work. On one summer break she headed to Los Angeles where her aunt and a college roommate lived. Her friend took her to a party in May and introduced her to Bob, and he and Nancy were married by the end of June.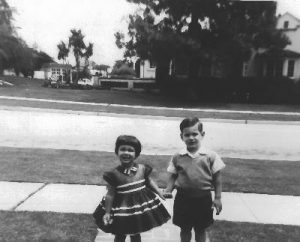 This whirlwind romance led to her and Bob soon starting a family, and along came son Bruce, and daughter Judy.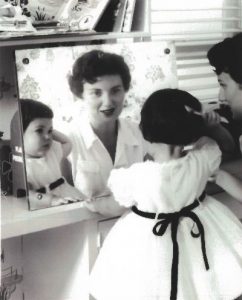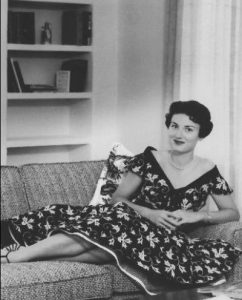 "If I can do the same job with my kids that my parents did with me, I think I shall be a success."
Imagine being a young woman in the early 1950s, living in Los Angeles, a city experiencing an economic boom after World War II. It was a wonderful time to raise a family!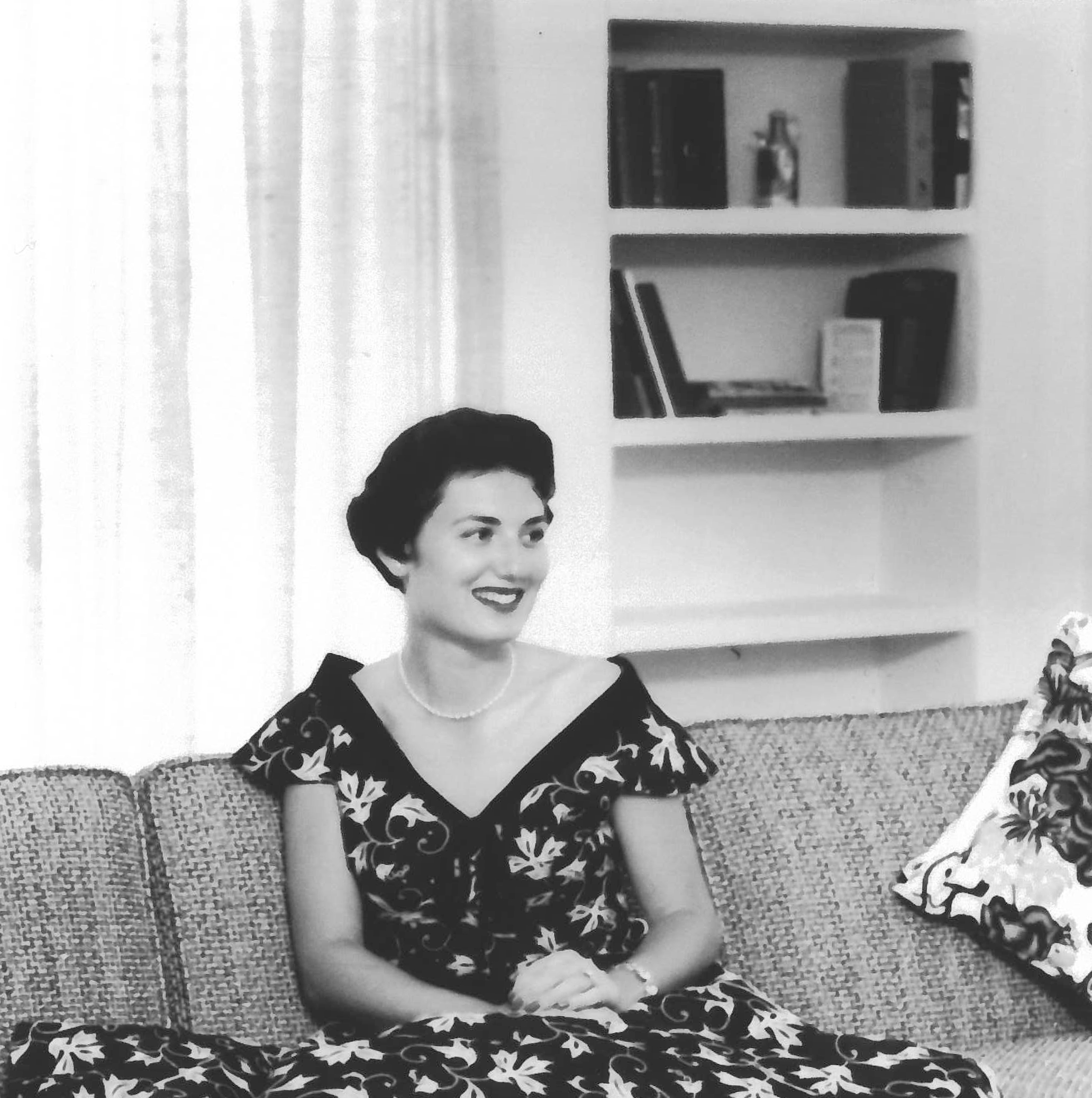 The family originally lived in the Fairfax area and after Bruce was born they bought their first house in Westwood, where the children spent their childhood. With music always in the house and access to a growing arts community in Los Angeles, Nancy made sure her children had similar experiences as she had as a girl, attending plays and concerts, particularly concerts for young people at UCLA.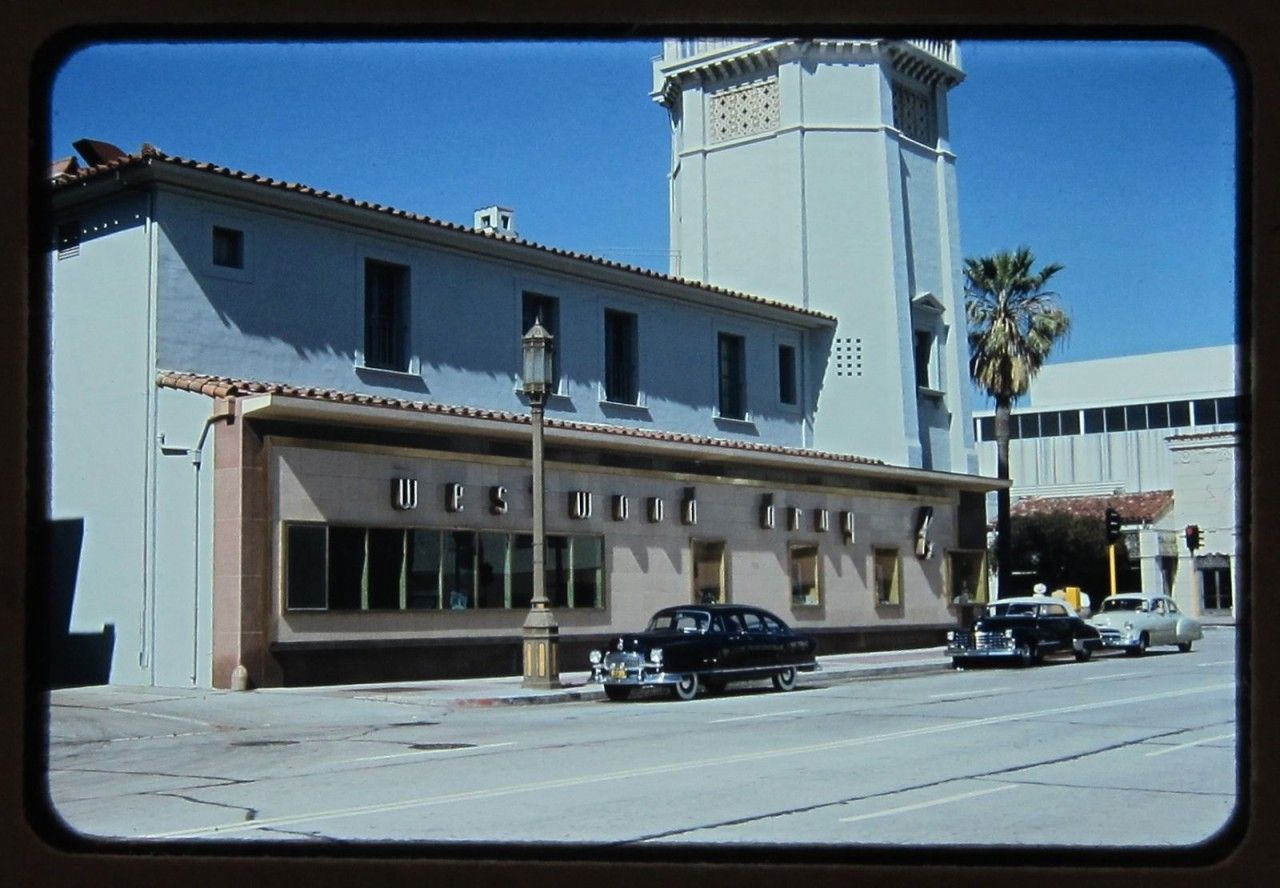 This time was the beginning of an era of women experiencing life outside the home, and Nancy was an early pioneer of becoming a professional. When the children were 11 and 12, Nancy began a career as a successful realtor. Friends in her bridge group told her she was a natural saleswoman (ah hah!), and suggested she consider real estate. A friend was selling her house and Nancy took it as her first listing, selling it to another friend.
"If you don't like the heat, get out of the kitchen, and I lived by that or you will get eaten alive when you have a voice."
By the early 1970s, now divorced, Nancy was working hard and raising her kids as a single mom, and she was popular as ever. Nancy's aunt, with whom she had lived with when she first moved to LA, was at a party and ran into an old family friend, Bill Israel. If you recall, her mother and aunt were from Butte, Montana, and knew the Israel family from there too, being part of a small group of Jewish families living there. When finding out Bill was also single, Nancy's aunt said to him, "Have I got a niece for you!" Bill was also popular, a successful lawyer practicing in Beverly Hills, and was not interested in meeting anyone's niece. Nancy's aunt said "you'll be sorry" and gave him Nancy's phone number, saying "you'd be wise to call her."  Several weeks later Bill took her advice and called Nancy.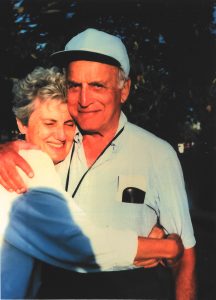 Bill told everyone that he fell in love with Nancy over that first phone call, and Nancy said she fell for him after that first date. They married in 1973, on a rock in the ocean at 5:30am. Bill told Nancy, "It's the beginning of a new life and we're going to be married at dawn."
"Just our kids and us in Malibu, right below Camp Hess Kramer, at dawn," said Nancy.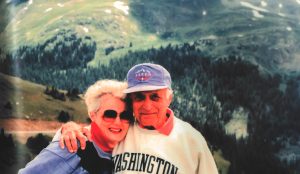 Together, Bill and Nancy jumped deeply into philanthropy and the arts. Bill was active in leadership roles in his temple, in Jewish, legal and political organizations, and especially involved in reform and progressive causes. He was particularly proud of helping form the first gay Jewish congregation in Hollywood.

Soon after they were married Nancy joined Lawyers' Wives of Beverly Hills, until Gloria Steinem, who came to a fundraiser, encouraged them to change their name to Law Guild. This more aptly named organization grew to be a powerhouse, working closely with the Bar Association to establish and run a lawyer referral service and award scholarships to UCLA, USC and Southwestern Law School. When Nancy was president of the Law Guild, they established a home for runaways and discarded kids in Santa Monica. Most of these projects are still going today.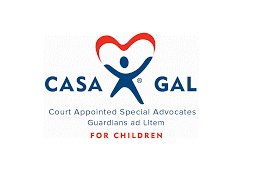 Nancy then volunteered with Guardian Ad Litem (GAL), part of the Los Angeles District Attorney office. Nancy was a child advocate, the child's voice in the courtroom, working with social workers, lawyers, judges and children. She handled 7 to 10 cases at a time, working with difficult cases of children who were wards of the social services department. For ten years she worked as a near full-time volunteer working in downtown LA.
"Working with these children was one of the most rewarding things I ever did." 
In addition to keeping up her real estate practice, Nancy was also on the Museum Service Council for the Los Angeles County Museum of Art. She volunteered in the curatorial offices, working on virtually everything but being a docent.
Juggling raising a family, running a thriving real estate business and volunteering with these extraordinary organizations that were overcoming large and serious challenges, was no easy feat. Nancy proved herself a formidable mover and shaker.
"I know sometimes people don't like what I have to say, I'm a little bit of a rabble rouser. I have opinions and they don't always gel with other people's opinions. But we've raised a lot of money."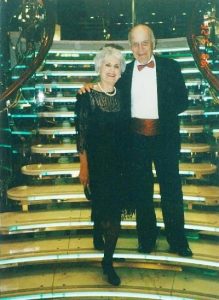 While Nancy and Bill had a wonderful, fulfilling and loving life in Los Angeles, "we practically lived at the Music Center," the congestion and traffic was getting to them. Bill was ready to retire and dreamed of playing more golf. So they headed to the Conejo Valley. When their realtor showed them a home in Thousand Oaks, Bill walked into the front door and said "This is it. Nancy, get the checkbook." Nancy said it was the view to their 'Monet's Garden' that sealed the deal for both of them.
When Nancy and Bill Israel moved to the Conejo Valley in 1993 to retire, they had their sights set on a quiet life golf and gardening. Then they took a hardhat tour of Thousand Oaks' new civic arts plaza complex under construction, and Nancy said "I was so excited after that walk through, right there I immediately signed up to join the Alliance for the Arts and volunteered to volunteer!"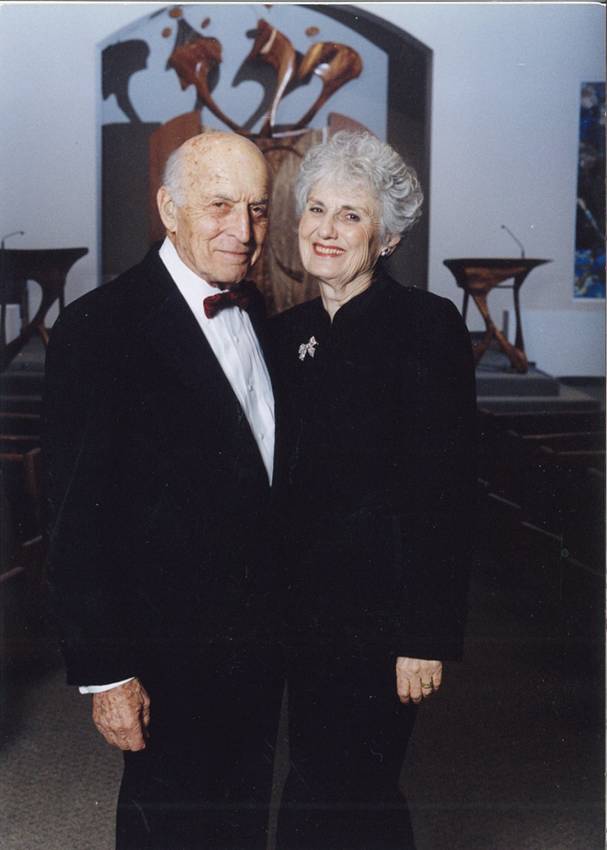 Music blossomed in the Israels' lives when they moved to Thousand Oaks. They immediately became season subscribers to the Conejo Valley Symphony; they could not bear making the long drive to downtown LA for the Philharmonic. Bill, who was always musical and could play any instrument that he picked up, had learned everything by ear. They were very popular at parties when Bill would sit down at the piano and keep the fun going with sing-alongs until the wee hours of the morning. But at age 82, Bill became serious about studying piano. His first piano teacher initially turned him down because she taught only children, but Bill ended up becoming her prize student. She called Nancy one day, "I'm calling you because you're kind of like Bill's mother in my studio. Can I ask him to participate in my student recital? The oldest student is 16." Nancy answered, "Absolutely, Bill would adore it!" A star was born; Bill was a big hit at the recital.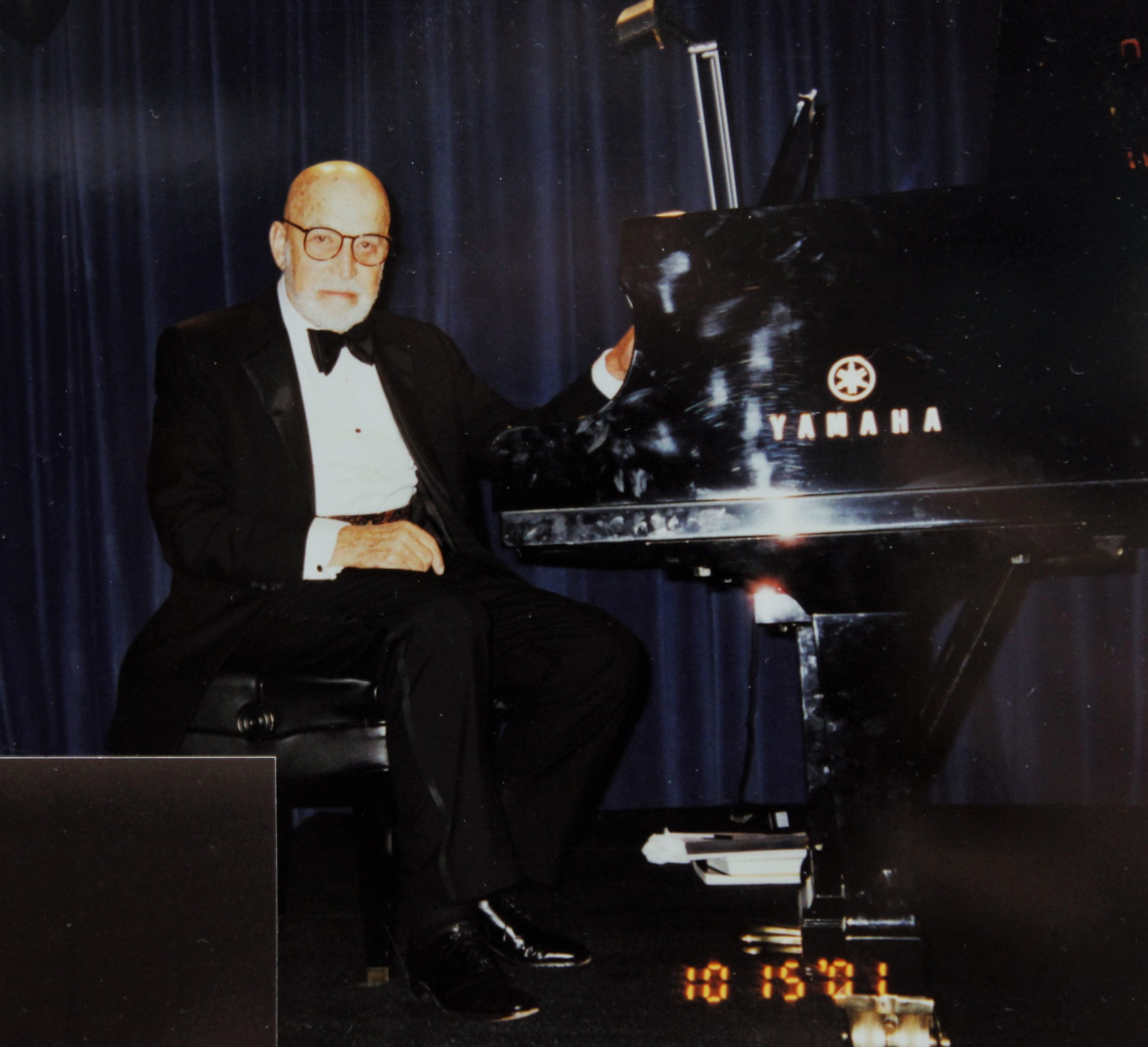 Edward told Bill, "You have a gift. You should give recitals to raise money for New West Symphony." That first year they raised $22,000, including a challenge from Miriam Wille, who said "I'll match everything you raise, up to $10,000." And there launched the Symphony's most successful fundraising events for 15 years, raising over $3 million altogether.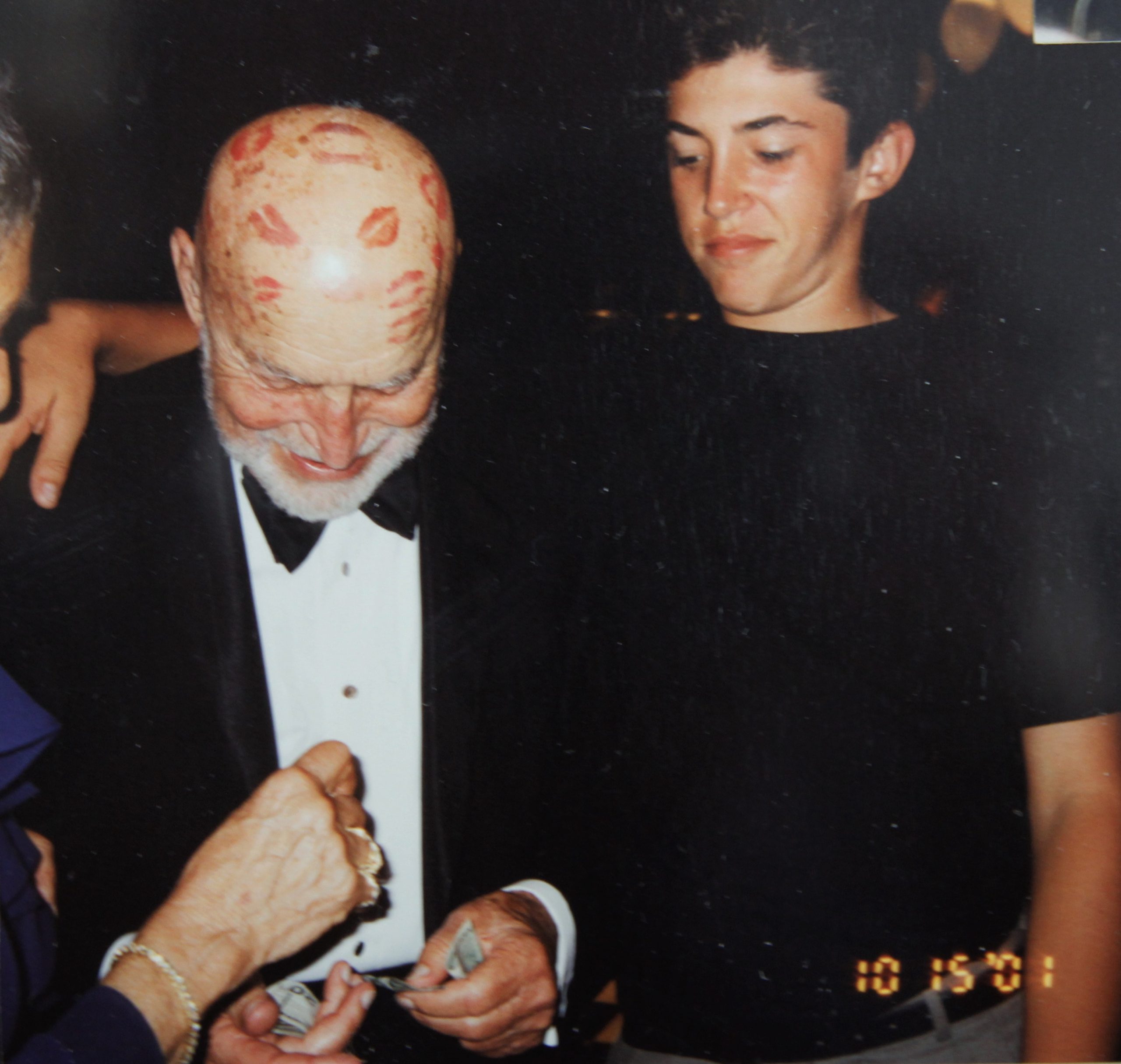 Nancy was on the first League board, taking over as president the second year. To this day she has been an active member of the League and the New West Symphony Board of Directors, and the Symphony's #1 Fan. We are lucky she is still joined by other founding League and Board members, Miriam Wille and Hope Rosenfeld.  The New West Symphony wouldn't be where we are today without Nancy's dedication, passion, heart, tenacity, and generosity. Nancy Israel, we thank you from the bottom of our hearts!