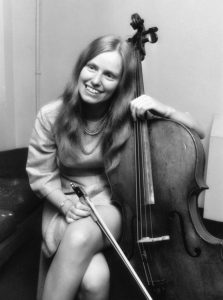 Edward Elgar's music had already gone a bit out of fashion by the end of the First World War. But his Cello Concerto, the last great piece he wrote, put him back on the map.

Well, actually, its premiere in 1919 was a disaster, but it gained popularity after Jacqueline du Pre performed it in 1962.
With a reflective and elegaic tone, it was a perfect piece to pair with another northern European masterpiece on our March 2019 program, Sibelius' First Symphony. And another fabulous cellist Julie Albers, principal cellist of the Saint Paul Chamber Orchestra, had the sensitivity and musical depth to bring it to life. It was the kind of performance that made the air thick with emotion.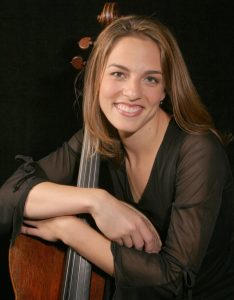 Hear Julie Albers expressively interpret other works by Rachmaninoff, Schumann, Piatagorsky and more with piano accompaniment. Buy now.

And get your copy of that fateful recording of Jacqueline du Pre performing the Elgar Cello Concerto led by Daniel Barenboim. Buy now.
Find more great musical treasures on the New West Symphony Music Shelf.
Here's a snapshot from Julie's performance with New West Symphony, conducted by Maestro Andrew Constantine.