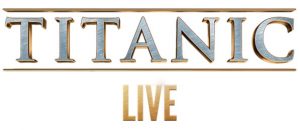 The World's Most Breathtaking Love Story
Experience this iconic film with live orchestra performed by New West Symphony. The score, written by the late James Horner, is the best selling orchestral soundtrack in history. The 1997 film by James Cameron won 11 Academy® Awards, including for "Best Picture," "Best Soundtrack," and "Best Title Song," My Heart Will Go On.  State-of-the-art digital screens bring to life the heartwrenching story of Jack and Rose (played by Leonardo DiCaprio and Kate Winslet) on the fated voyage of the H.M.S. Titanic.
New West Symphony will perform this megahit UNDER THE STARS at California Lutheran University on June 22nd. 
Making this a completely unique and extraordinary experience is the fact that several New West Symphony orchestra members played on the original film soundtrack, including our principal horn, James Thatcher, and principal trumpet, Jim Grinta. You will only find this authentic performance of the most famous soundtrack in the world with the New West Symphony.
This event is the West Coast Premiere, with only one performance.

TITANIC Live
New West Symphony Orchestra at William Rolland Stadium
Presented by New West Symphony Association in partnership with CSUN/The Soraya and California Lutheran University.
TITANIC Live is an Avex Classics International Production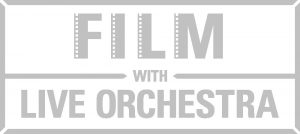 Saturday June 22, 2019
7:30pm
OUTDOORS at
William Rolland Stadium
California Lutheran University