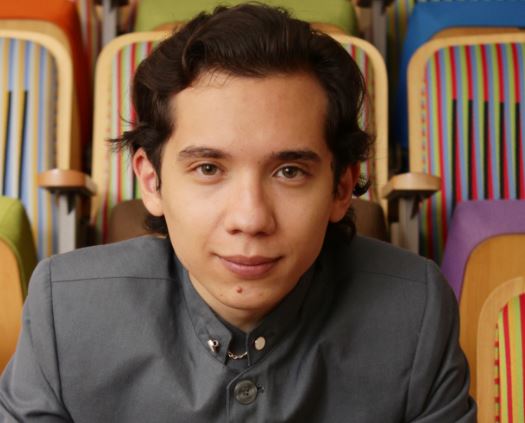 Enluis Montes Olivar
Guest Conductor
Dynamic Venezuelan conductor, Enluis Montes Olivar has embarked on a remarkable career at the young age of 26 and is already working with many great artists from around the world. 1st Prize Winner and Orchestra Prize Winner of the 2nd International Conducting Competition of University of Almeria, Enluis has made debuts with the San Francisco Symphony, New West Symphony, and has held the position of Dudamel Fellow with the Los Angeles Philharmonic for two seasons. While there, he led the orchestra in multiple performances at both Walt Disney Concert Hall and the Hollywood Bowl. Of his leadership with the LA Philharmonic, music critic Tony Frankel said that "the Hollywood Bowl saw Venezuelan conductor (and Gustavo Dudamel fellow) Enluis Montes Olivar in virtuosic splendor" and that the concert was "a master class in musicianship."
Upcoming appearances include work with the San Diego Symphony, Orquesta Sinfonica Metropolitana di Bari, The Blue Morpho Orchestra, and the Opera National de Paris. While in Paris, Enluis will serve as an assistant conductor to Gustavo Dudamel in a production of John Adams' Nixon in China featuring Thomas Hampson and Renee Fleming. 
Enluis hails from a rich conducting tradition through his extensive training with the El Sistema in Venezuela. His podium debut came at age 11 with the Orchestra and Choir of his native Guanare. From there, he led many orchestras including the Simon Bolivar Symphony Orchestra, Juan Jose Landaeta Symphony, Caracas Symphony Orchestra, Simon Bolivar National Choir and more. Based on his excellent work, Enluis was selected to lead a posthumous tribute to Maestro José Antonio Abreu that involved members of the entire El Sistema family. He also conducted an orchestra and chorus comprised of 12,000 musicians in a subsequent concert, which in turn set the Guinness World Record for the largest orchestra in the world. 
Enluis Montes Olivar began his formal studies in orchestral conducting with Teresa Hernández, and then with José Antonio Abreu, Gregory Carreño, and Franka Verhagen. He has participated in conducting workshops with Dick van Gasteren, Eduardo Marturet, Diego Matheuz, Roberto Zambrano, Jhon Farrer, Leonardo Panigada, Tarcisio Barreto, Holger Baron, Leaf Bjaland, Mark Churchill, Marc Moncusí, Luis Mauricio Carneiro, and David Cubeck. Currently he is Assistant Conductor of the Schwob Philharmonic and Opera, Assistant Conductor of the Columbus Ballet, and he remains a member of the conducting staff of El Sistema with multiple projects ahead in Summer 2023. At the Schwob School of Music, Columbus State University, he studies conducting with Paul Hostetter, voice with Dr. Michelle Debruyn, piano with Dr. Esther Park, and opera direction with Dr. Joshua May.