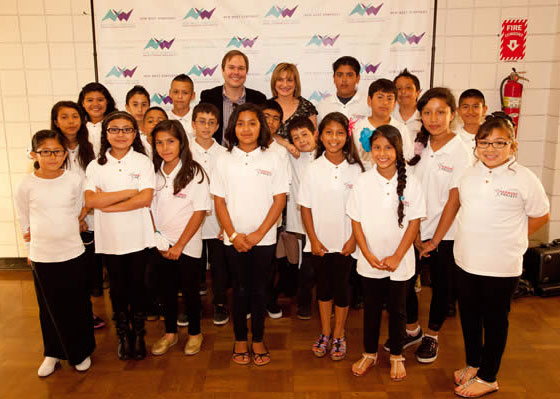 Studies show that students who participate in music education programs have higher attendance,improved academic success, high school graduation rates and college aspirations. These results from strategic music education programs are music to our ears at a time where one in every four students in the United States fails to graduate high school.
New West Symphony works year round to bring music education into the lives of young people ages 5 – 14 in our communities. Our programs are designed to inspire passion for music through interactive live performances and music education programs that enrich the lives of our young audience members
New West Symphony Education Programs:
Laby Harmony Project of New West Symphony – provides music instruction 5 hours per week to 95 at risk students in West Ventura
Symphonic Adventures – a series of live and interactive concerts for elementary school children spanning Ventura County to Santa Monica
Music Van – a traveling "petting zoo" of instruments that introduces the instruments of the orchestra to elementary students in Ventura County
Donations are critical to the ongoing success of these programs.
Please consider making a donation today.