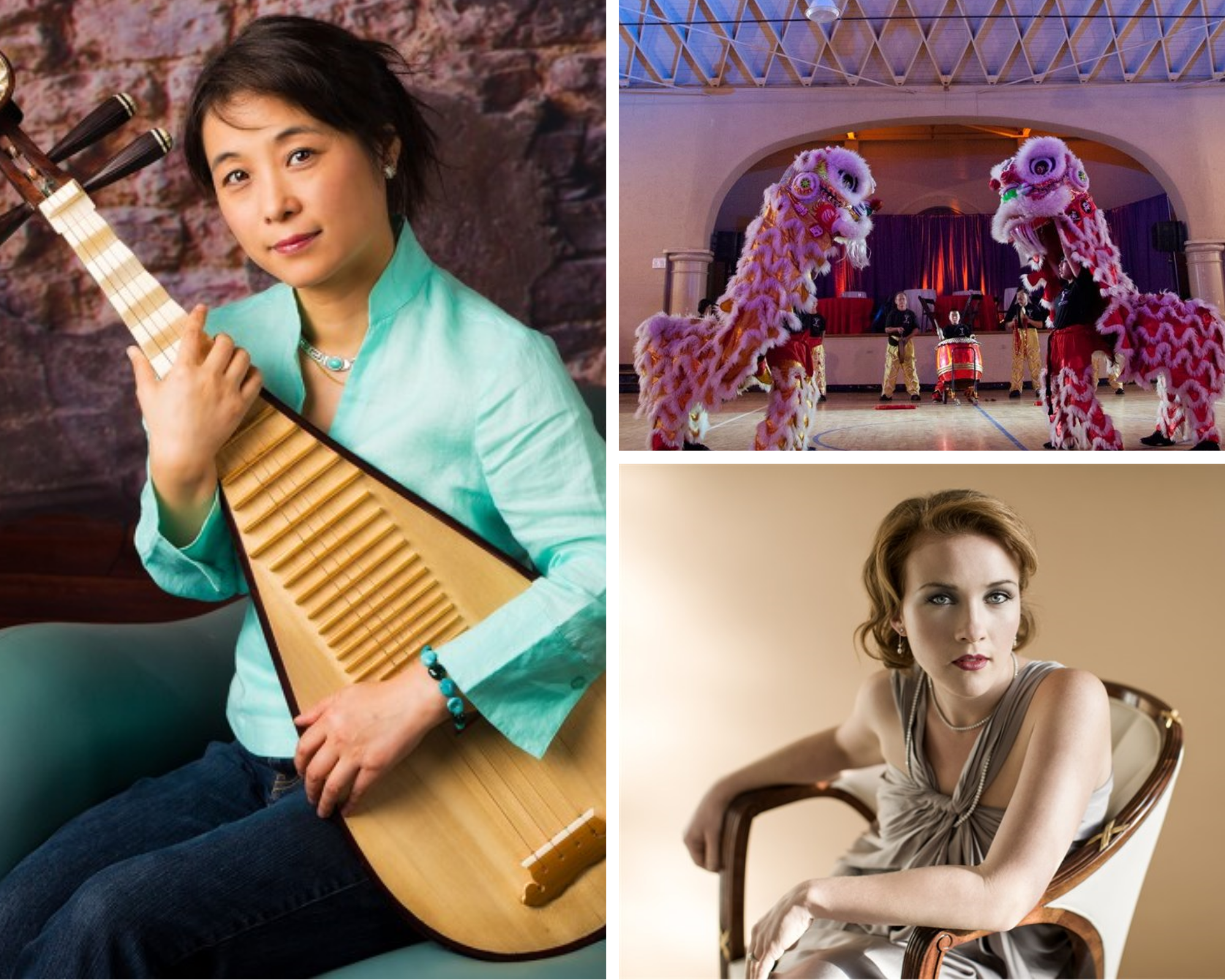 Tour of China
February 25-28, 2021
THE CAMARILLO KUNG FU AND LION DANCE ASSOCIATION
In January 1982, Kee Ling established the Camarillo Kung Fu And Lion Dance Association to teach members the Northern Shaolin Kung Fu system called Mi Zong Lo Han, which originated from the Shaolin Temple in Northern China. SOUTHERN LION DANCE is also taught at the Association, originally in conjunction with the Ventura County Chinese-American Association (VCCAA), its original sponsor in 1982. Donations received from lion dancing go towards replacement of the expensive equipment and scholarships for college-bound students, and all members are volunteers.
The paper mache "lion" is a thousands of years old Chinese tradition representing the belief that the lion will drive away evil spirits and bad omens, and bring with it good fortune, wealth, health, blessings and prosperity. These performances were carried out during the Chinese New Year and other happy occasions including weddings, anniversaries, parades and other official/formal events. (INSERT LINK HERE) The lion dancers have participated in many parades and won in many tournaments they have entered annually throughout Southern California. Business organizations including Santa Barbara Museum of Art, World Affairs Council, Civic groups, colleges/universities and Chinese restaurants from Santa Barbara and Ventura County to Riverside County invites them to perform for various occasions, every year.
Camarillo Kung Fu and Lion Dance Association prides itself as the largest lion dance group in the tri-counties of Ventura, Santa Barbara and San Luis Obispo in Southern California, able to perform the pedestal ("jong")routine in accordance with the International lion dancing standards, beside its brother group in L.A. Chinatown, East Wind Lion Dance Youth Foundation.
Kung Fu training includes hand, feet, weapons and self-defense techniques, and a sense of dedication and devotion is required to learn this intricate system. It enhances a person's self-confidence and fitness, and teaches discipline, humility and respect for all. While the traditional forms, philosophy, and ideas that have been taught for generations are passed on, the association also maintains progressive ideals and practice with an open-minded, open-door policy that attracts and welcomes martial arts practitioners from all walks of life.
Camarillo Kung Fu students have won major medals in numerous tournaments over the years, earning 16 gold, 5 silver and 4 bronze medals including a gold medal in the advanced team weapons competition at the 1996 USA Wushu Kung Fu Federation National and International Tournament. In the 2000 Southern California Karate Classics tournament, our Junior Assistant Instructor Justin Ling won the grand championship in the black belt division for 17 and under as well as first place in showmanship.